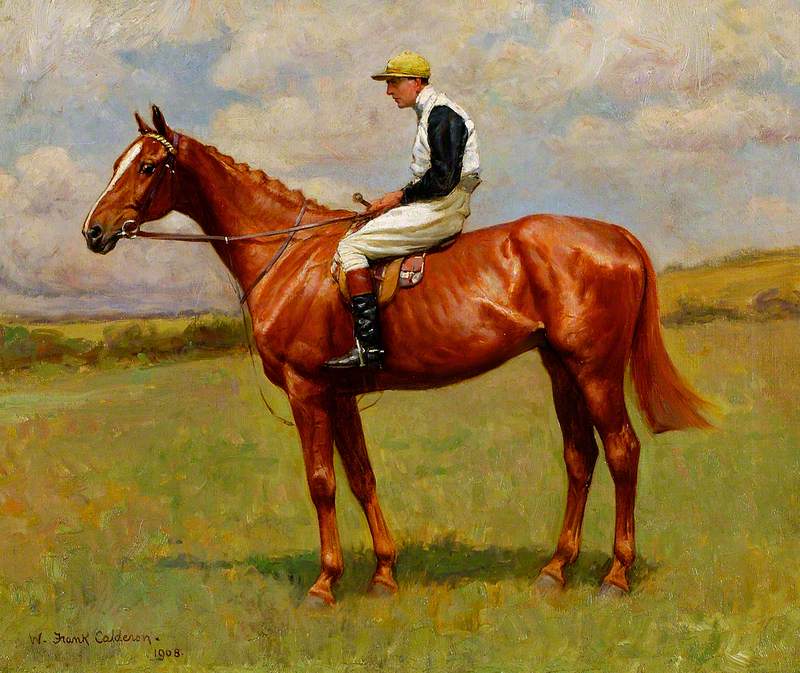 Photo credit: National Heritage Centre for Horseracing & Sporting Art
Horseracing has a special place in art history as it was rich man's sport at a time when Britain's greatest animal painter was working. Racehorses could win valuable prizes and large sums were bet on them. Owners have commissioned paintings of their favourite horses since the early eighteenth century.
Read more
In the UK, horseracing was first regulated in 1755 at the same time that George Stubbs began his study of horses. Stubbs raised what was a task for middle-ranking artists to its highest achievements of accuracy and naturalism, through the scientific study of anatomy and an eye for unusual compositions – his masterpiece Whistlejacket has a plain background. The specialism continues to this day, with Alfred Munnings being a twentieth-century master.