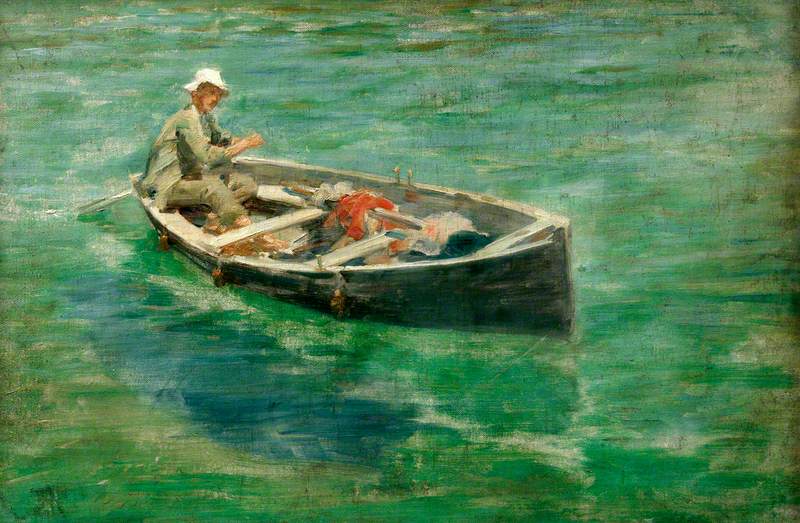 Photo credit: Royal Institution of Cornwall
Games and sports are social activities, separately described; hobbies tend to be solitary. A significant number of portraits depict women at work on a textile craft. In the north of England quilting was both a working-class hobby and a necessity, illustrated in Wimpenny's A Patchwork Quilt. Middle- and upper-class married women were not expected to go out to work, and many devoted their time to needlework, which is often featured in their portraits. Lamb's Girl Knitting… of 1949 and Bardwell's Group Portrait… of 1736 are two examples.
Read more
Other pastimes often documented in painting are reading and playing music, doubtless as both realistic activities and ways of maintaining a pose over a long time. Books and music also suggest good education.