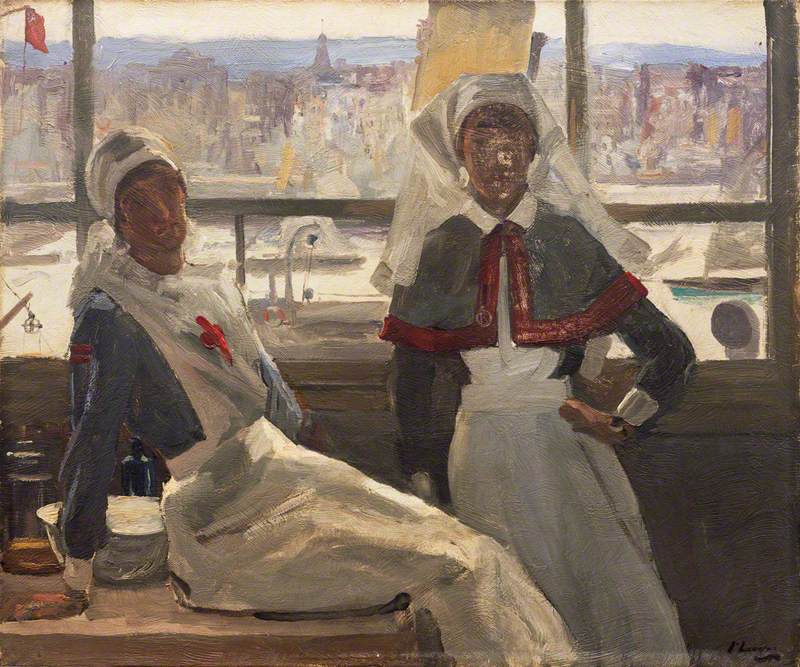 Photo credit: IWM (Imperial War Museums)
The popular artistic appeal of the work of doctors and nurses can be seen in The Wellcome Library's collection, an unrivalled record of the way medicine has been painted over the centuries. When medicine was largely unscientific, artists had fun mocking the work of quacks, alchemists and other healers. Teniers' The Foot Doctor is an unusually sympathetic depiction for the period. Mainstream Victorian paintings usually focussed on the sentimental appeal of the sick family member.
Read more
Surgery was more systematic and based on the evidence of dissections – several anatomy lessons are recorded in art. Doctors were later more highly regarded, with many portraits in national and institutional collections, and all aspects of healthcare were documented by the official war artist schemes.