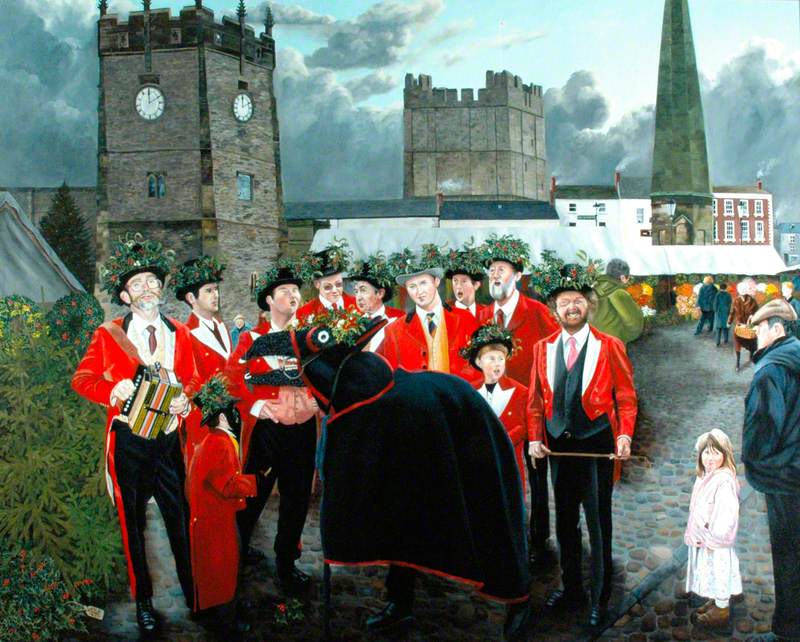 © the artist. Photo credit: The Richmond Collection
Composing a figure group, to tell a story from myth, religion or history, or illustrate an abstract subject or a theme from real life, was one of the most important skills of the artist. The group must be balanced, but look natural; the composition and gestures should convey the meaning of the scene.
Read more
Sets of friends, professionals, society members, politicians or churchmen have wanted their current membership recorded as group portraits, as in Haydon's The Anti-Slavery Society Convention, 1840. Such portraits may have been commissioned to record a significant historical event, such as a state funeral, public meeting, a diplomatic banquet or treaty. Mostly, these will have been composed from dozens of portrait sketches made at different times and places, not always successfully.