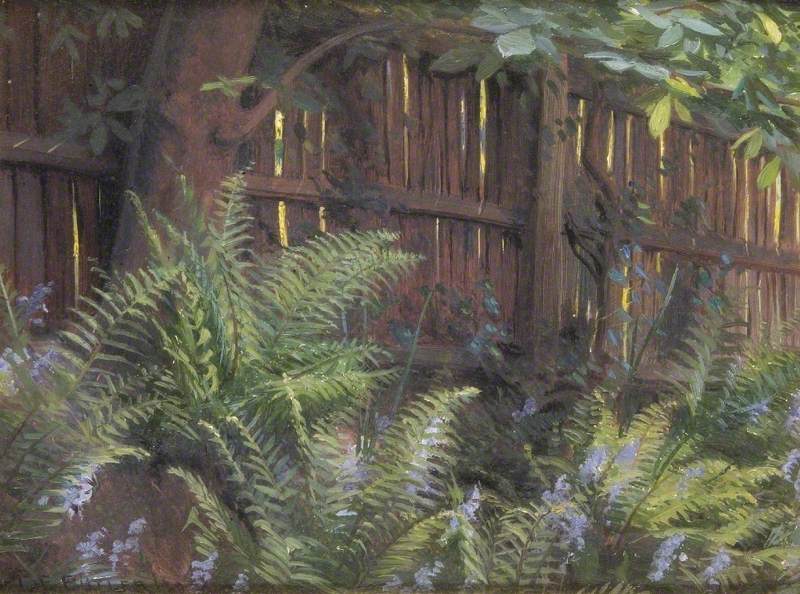 Photo credit: Reading Museum
Landowners commissioned paintings of their houses and estates in the seventeenth and early-eighteenth centuries and showed off the extent of their formally laid out gardens. Often shown as if seen from the air, these paintings are striking evidence of garden design in the years before Capability Brown. In later country house portraits the new fashion for natural-looking parkland contrasts with the strict symmetry of eighteenth-century country house design. In a period of growing informality, many family portraits were set in gardens.
Read more
The Impressionists were interested in informal family life and studied family groups in public parks and gardens, particularly their own. Monet's almost abstract late series of paintings of water lilies in his garden immerse the viewer in pure colour.