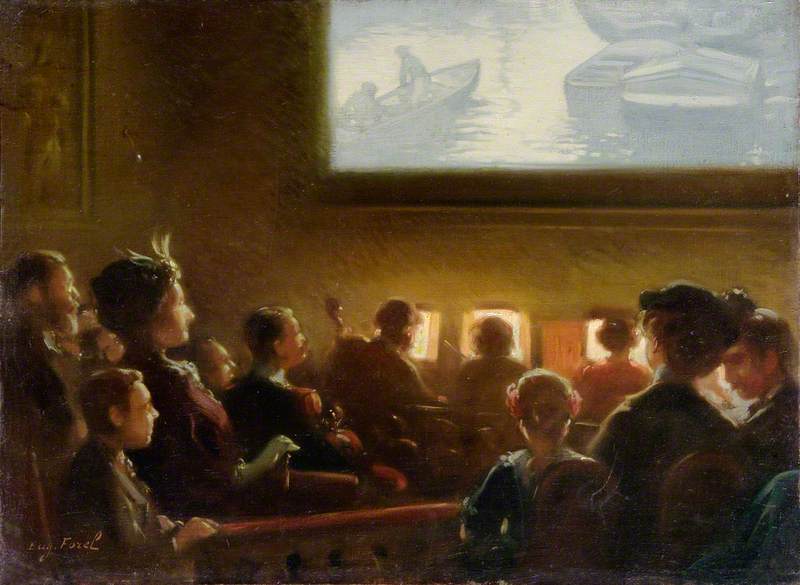 © the copyright holder. Photo credit: The Cinema Museum
The invention of photography in the mid-nineteenth century changed the story of art. Painting no longer had to accurately record real life; it could experiment with non-representation. Perhaps it was inevitable that painting seldom depicted photography itself. Frederick Daniel Hardy's The Young Photographers is a rare illustration of an early travelling photographer at work.
Read more
Photography did, however, influence the composition, subject matter and techniques of painting. Impressionists such as Degas adopted the hard cropping of photography to create a fresh new viewpoint in their paintings. Pop Art reflected the glossy and stylised photographic images of popular culture, especially the stars of film and music, and Photorealism copies the impersonal detail of photographs to comment on the process of painting itself.