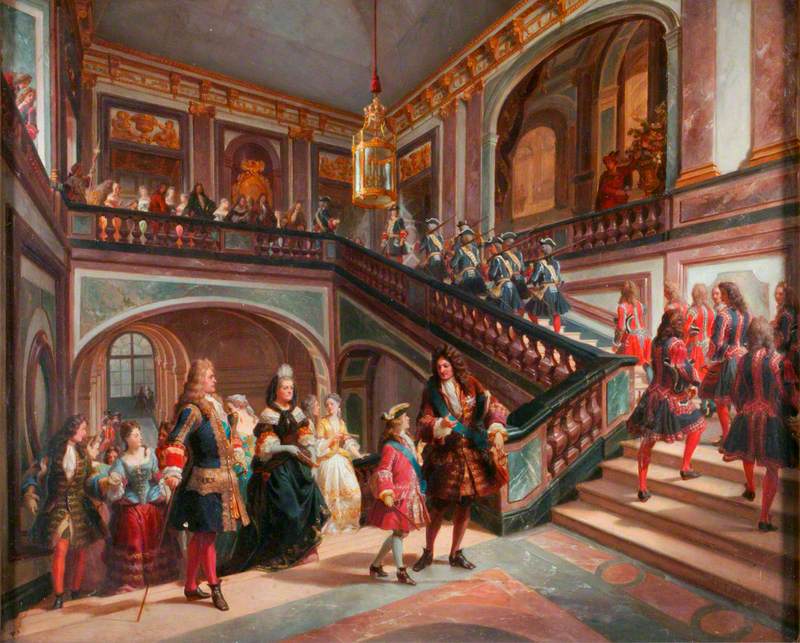 Photo credit: Victoria and Albert Museum, London
Many formal occasions such as conferences, banquets, political treaties or coronations have been recorded in artworks. Naturally the participants are dressed formally. Similarly many portraits are commissioned to mark special occasion: a marriage, an election to office, or retirement from it. Then, also, formal dress is usually required. Such paintings are therefore useful records of how formal dress has changed over the centuries.
Read more
In the past and in upper-class circles, people would change clothes for dinner and for formal evening parties. Here the striking contrast between the plain black-and-white male dress and the elaborate, expensive women's eveningwear can make for dramatic paintings. The contrast accentuates psychological drama, such as in Quiller Orchardson's famous Le mariage de convenance.