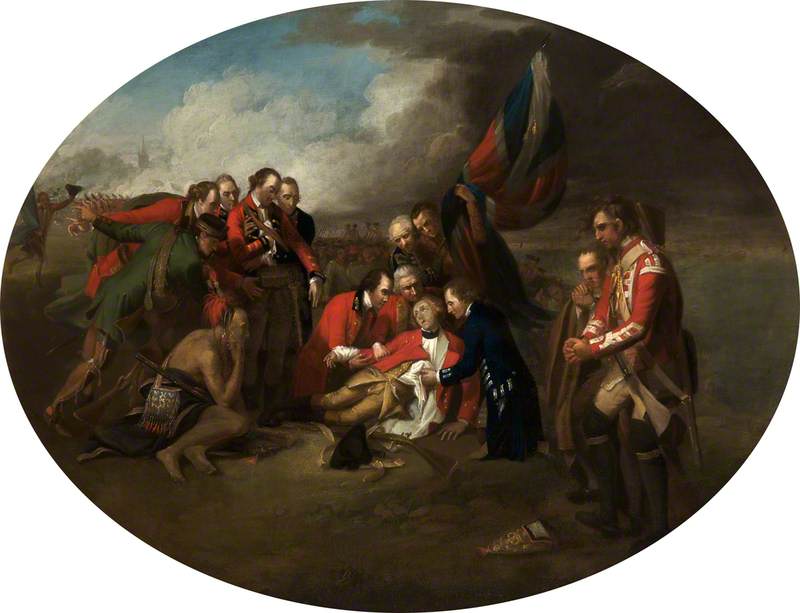 Photo credit: The Fusilier Museum, Bury
In UK art collections the British Empire plays a large part. Almost every aspect of British history in the eighteenth and nineteenth centuries depended on military, economic and trading activities within the Empire.
Read more
There are numerous portraits of the soldiers, administrators and colonists who created the Empire and of its native subjects: many British aristocratic, landowning and industrialist families relied on slavery and the raw materials and markets of the Empire for their wealth. Many battles recorded in art relate to the growth or defence of the Empire. From Canada, through the Middle East, Africa and India to Australia, new exotic landscapes and architectural marvels were revealed to inspire artists. William Hodges, for example, spent six years in India.