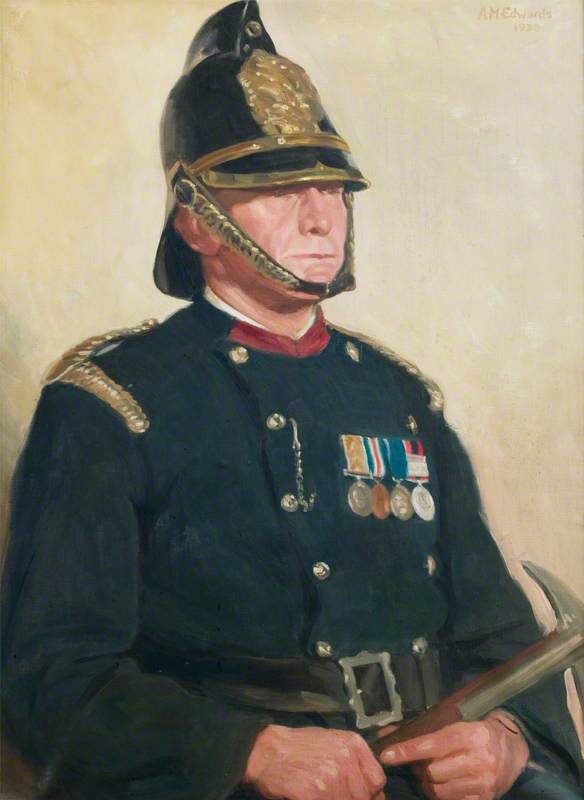 © the artist's estate. Photo credit: Lincolnshire County Council Grantham Collection
Over the centuries, fires have had great appeal to artists. Major fires of public buildings were often recorded by local painters and the destruction of the old Houses of Parliament in London in 1834 attracted many artists, notably Turner.
Read more
The First and Second World Wars saw the work of all emergency services given prominence under the official war artist schemes. Police work is featured in local and specialist police museums. Ambulance services are included in some hospital collections and in the Museum of the Order of St John, founder of the St John's Ambulance. Lifeboats, very important to a maritime nation, are particularly well recorded in art, especially famous rescues such as that by Grace Darling and her father in 1838.