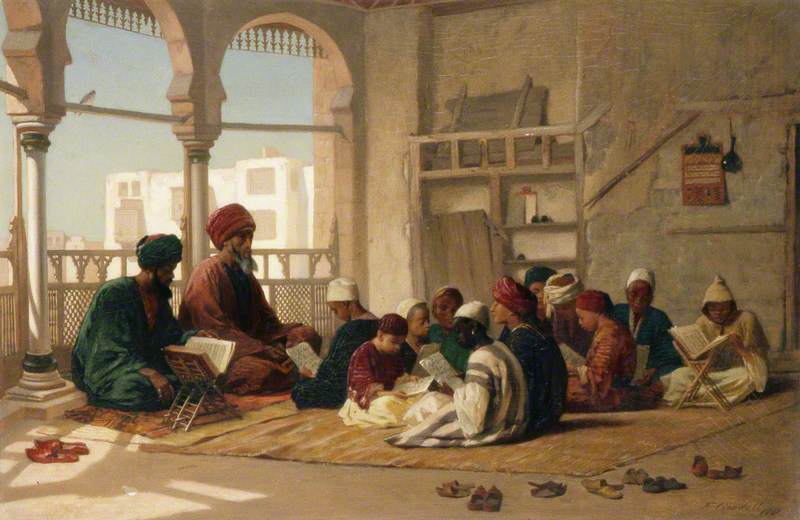 Photo credit: Brighton & Hove Museums
Children at school were a common subject for Dutch and Flemish seventeenth-century painters of everyday life, usually highlighting the disorganised nature of schools for humorous effect. Nineteenth-century artists, who were often strongly influenced by these predecessors, gently depicted the playful aspects of school life, rather than the occasionally brutal reality. The life-class is a special kind of education of particular interest to artists; other kinds of technical education were depicted by the official war artists of the Second World War.
Read more
Portraits of teachers, scholars and administrators have been commissioned by schools and colleges, reflecting the value placed on education in society. School and college buildings are often picturesquely ancient or grand, and have been painted for similar reasons.