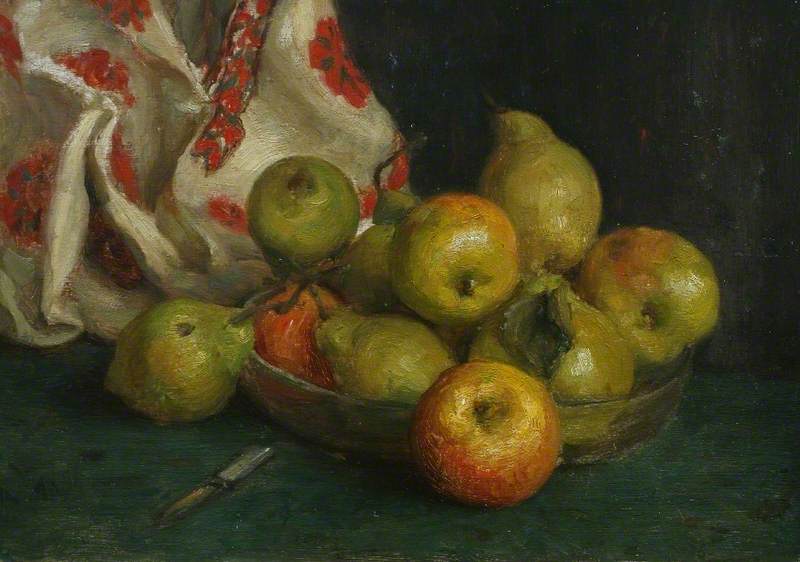 Photo credit: The Tuke Collection, Royal Cornwall Polytechnic Society
Family meals and public feasts alike are well represented in art. Meals are often the setting for dramatic events, such as the Last Supper and Belshazzar's Feast. In seventeenth-century Netherlands, eating and drinking in taverns was a common subject for painting, sometimes realistically depicting drunkenness and overindulgence. In contrast, eating at home was usually symbolic of sobriety and good behaviour.
Read more
In richer households, dining rooms were decorated with appropriate paintings such as hunting scenes – bringing home luxury meat for the kitchen – and laden market stalls. The paraphernalia of eating and drinking also provide the elements of still life painting: the bottles, jugs, and vases that are familiar in the work of both the amateur painter and the greatest artists of Europe.