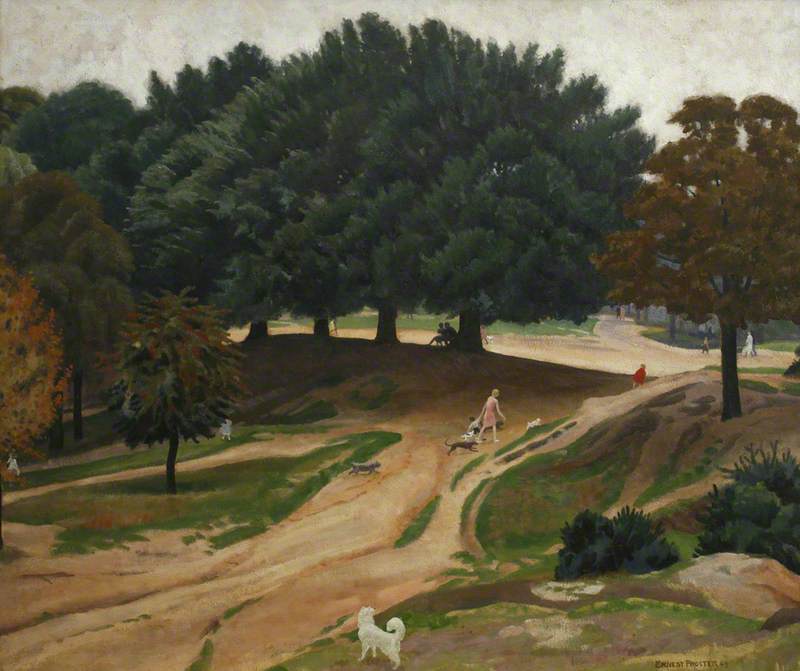 Photo credit: Newlyn Art Gallery
The dog has been 'man's best friend' since it became one of the first domesticated animals, tens of thousands of years ago. Even in Homer's day, the eighth century BC, dogs were renowned for faithfulness, for hunting ability and for show.
Read more
Thus, in art, dogs often represent these three characteristics. Their appearance in family portraits can represent the faithfulness of the marriage. Dogs accompany Diana, the Greek goddess of the hunt, and in many portraits of country gentlemen. Hunting dogs are usually associated with male portraits and lapdogs with female ones. On their own, dogs have been shown engaged in the hunt without their human masters, as if in the wild; dog portraits have been made since the eighteenth century at least.