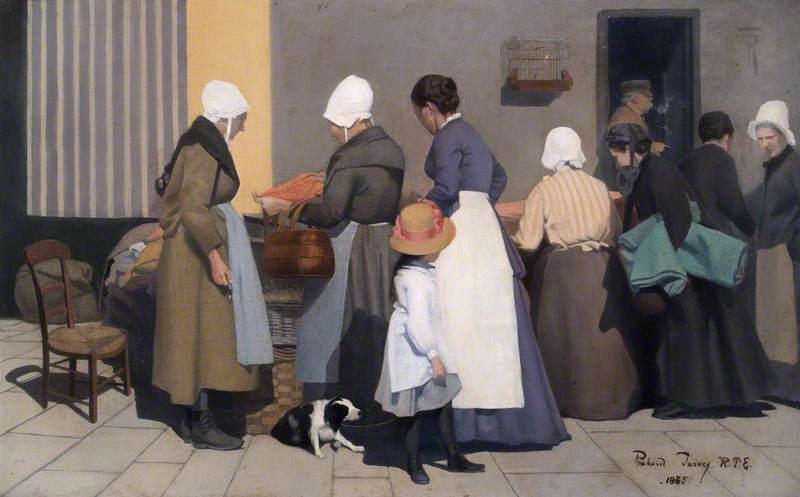 Photo credit: Leamington Spa Art Gallery & Museum
Modern viewers may be unfamiliar with many biblical and mythological stories, but the details of daily life to be glimpsed in the background of Old Master paintings can bring them to life. Indeed, artists often included such details deliberately to make such stories more relevant and meaningful to their audiences.
Read more
In sixteenth- and seventeenth-century northern Europe, particularly the Netherlands, everyday life became one of the principal subjects for paintings. Artists recorded the life of their times – games and sports, food and drink, markets and work in the fields, the market and the home – in vivid and often humorous detail. Such 'genre' paintings had an enormous influence on nineteenth-century British art, though cleaned up for a more serious-minded public.