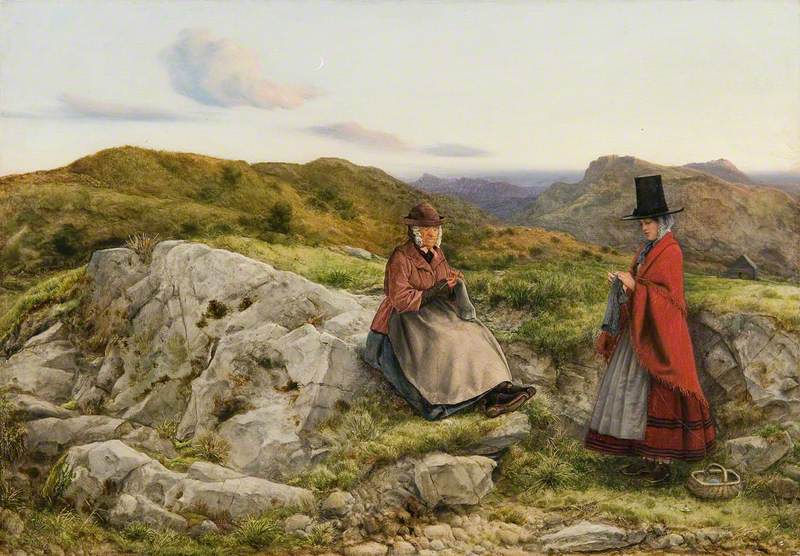 Photo credit: Amgueddfa Cymru – National Museum Wales
Once there was a blacksmith in every village and everything was made by hand, so the activities of craftsmen and women appear in the background of many scenes of everyday life from sixteenth-century Flanders onwards. In the mid-nineteenth century, however, Millais' Christ in the House of his Parents was controversial for showing Jesus in his father's carpentry workshop.
Read more
After the anonymity of nineteenth-century industrialisation, the crafts were newly celebrated in the Arts and Crafts Movement of the late nineteenth and early twentieth centuries, with which artists felt a close attachment: Rothenstein's Oakridge Craftsmen records some members of the movement. There is a growth in depictions of the traditional crafts at the same time, carpentry and pottery being best represented.