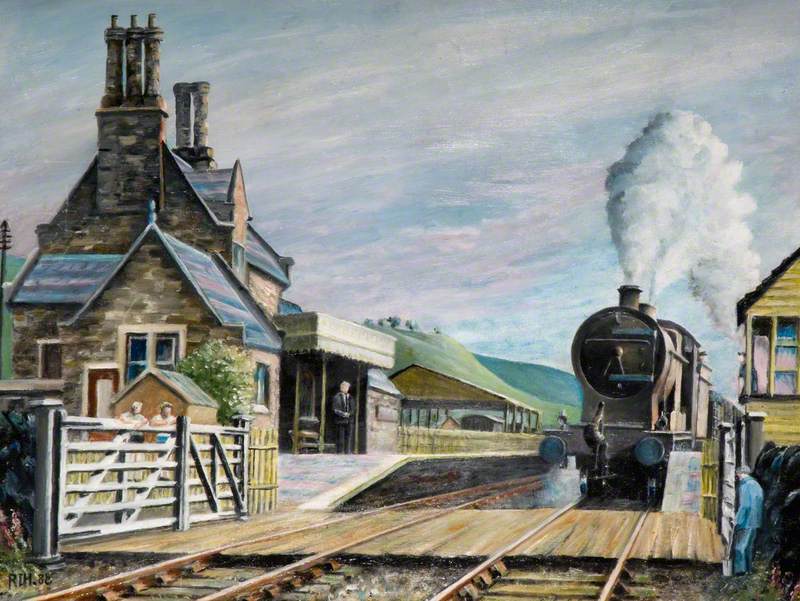 © the copyright holder. Photo credit: Churnet Valley Railway
The creation of the Royal Post in 1516 indicates the importance of efficient national communication, and reading letters – containing good or bad news – has been a popular subject for paintings of domestic life for centuries. The British Postal Museum contains a fascinating record of the oldest organised communication business. Many local museums include paintings of their local post office, centres of the community, and of local postmen: the carriers of gossip and companionship as well as the mail.
Read more
Electronic media, beginning with the telegraph and telephone, are less represented in art, but telegraph poles dominate many rural landscapes. The official war artist schemes of the twentieth century gave rare prominence to behind-the-scenes war work, including communications – see Bryce's The Postal Censorship as an example.