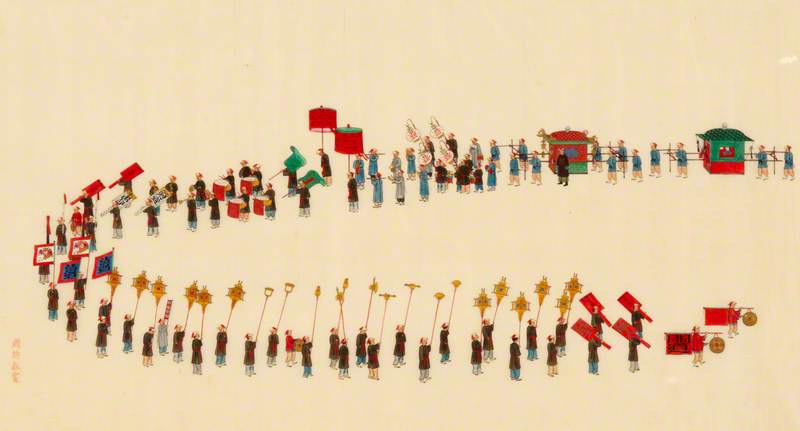 Photo credit: Horniman Museum and Gardens
Leading public servants are frequently memorialised in commissioned portraits, recording their retirements or specific achievements. Britain's' public buildings are full of such portraits, often sadly neglected and unidentified. They are interesting in their own way however as, unlike the portraits of the royal, rich and aristocratic, their dress is often more typical of their times. The work of some postmen, nurses, teachers and parish clerks has fortunately also been recognised in portraits of individuals and more general scenes of streets and workplaces.
Read more
Major public events, such as coronations and peace treaties, are also recorded in formal paintings, featuring the civil servants responsible for the planning and negotiations behind the scenes, as well as the figureheads who lead the proceedings.