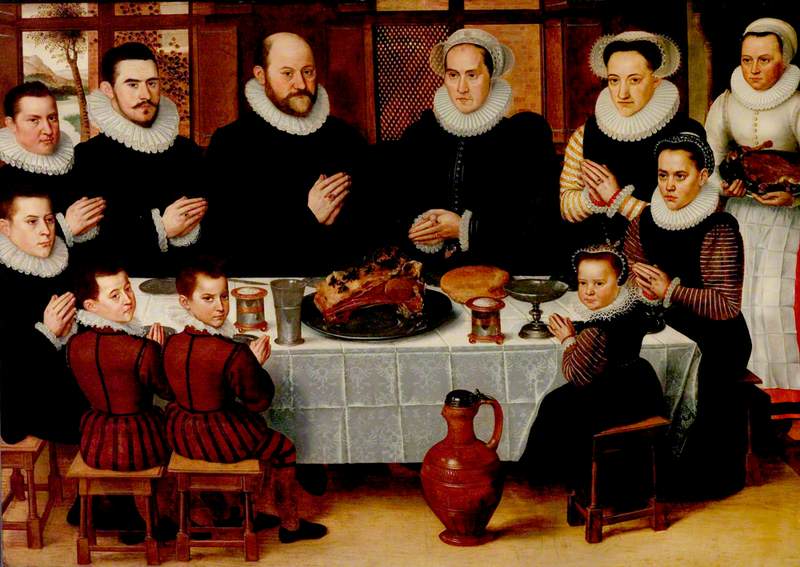 Photo credit: Shakespeare Birthplace Trust
Many Christian religious ceremonies originate in the story of the life of Jesus, his disciples and followers: baptism, circumcision, marriage, and burial, for example. These events are depicted in many religious paintings, usually following the written accounts of the Gospels.
Read more
They are also important stages in human life and are frequently marked by specially commissioned portraits. Marriage, with its joining of two families, has particular significance and pairs of marriage portraits are common. Such ceremonies in royal and aristocratic life, contemporary and historical, are likely to be recorded in paintings. From the eighteenth century, when subjects from everyday life became more popular than religious ones, christenings, weddings, funerals and burials, and even regular church services, are more common in art.