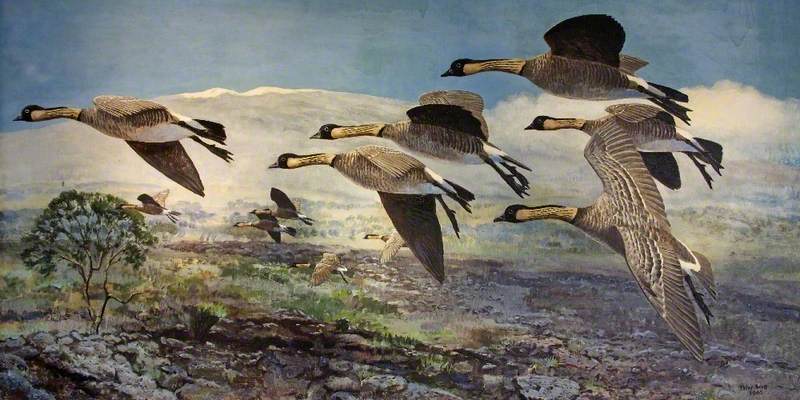 © the artist's estate. Photo credit: The Sir Peter Scott Art Collection
Birds have fascinated artists for centuries: they were symbols of the soul in ancient Egypt. Many species have different meanings in different religions and cultures and thus in art also. It was a dove that bought good tidings to Noah in the ark and became a Christian symbol for the Holy Spirit, announcing to Mary that she would bear the Son of God. The dove is still a symbol of peace. The peacock can represent pride, but is also a Christian symbol of immortality and the Resurrection.
Read more
The ability of birds to sing makes them attractive as caged and domesticated animals, often seen in Renaissance and seventeenth-century interiors. They can also symbolise the caged beauty of female members of the family.