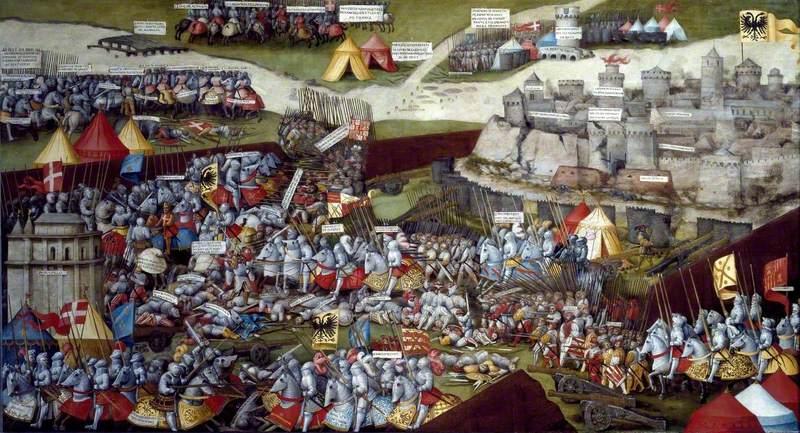 Photo credit: Ashmolean Museum, Oxford
Europe has been ruptured by war throughout its history and many artists could specialise in battle pieces. Colourful flags, glittering armour, smoke, and violent action made dramatic compositions. Some battle scenes are imaginary, but commonly depicted wars include the Thirty Years War and Anglo-Dutch wars of the seventeenth century, and the Seven Years War and Napoleonic wars of the late eighteenth and early nineteenth centuries.
Read more
By that period however, war was beginning to be depicted as much as bloody and destructive as it was noble and glorious. It is notable how much freedom the official war artists of the First World War had to record the misery and horror of the trenches, the effects of gas and the destruction of town and landscape.