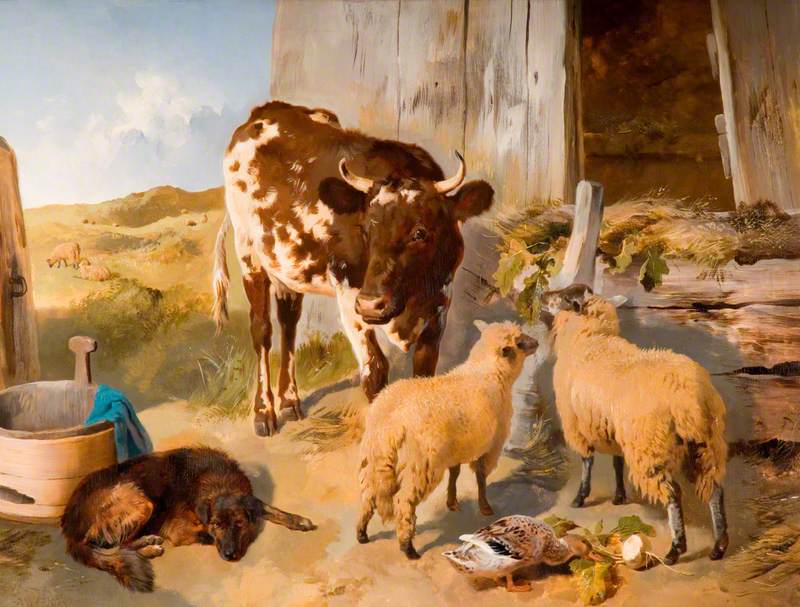 Photo credit: Sandwell Museums Service Collection
Farm animals have been a feature of settled human life for thousands of years. The Nativity story, for example, features shepherds and their sheep, an ox and an ass, as important witnesses of this much-portrayed event. Artists have always celebrated the productivity of the countryside, from the Italian Renaissance to the war artists of the Second World War. Seventeenth-century Holland, whose wealth depended on agriculture and fishing, produced early masters of animal painting such as Aelbert Cuyp and Paulus Potter.
Read more
Improvements in British agriculture in the eighteenth and nineteenth centuries were accompanied by increasingly popular animal shows and competitions. Paintings of prizewinning pigs, cattle and sheep were commissioned by their proud owners from local and often untrained artists.