Today we announce the winners of the third annual Write on Art prize. This award is jointly run by the Paul Mellon Centre for Studies in British Art (PMC) and Art UK, and is aimed at students in their last four years of school.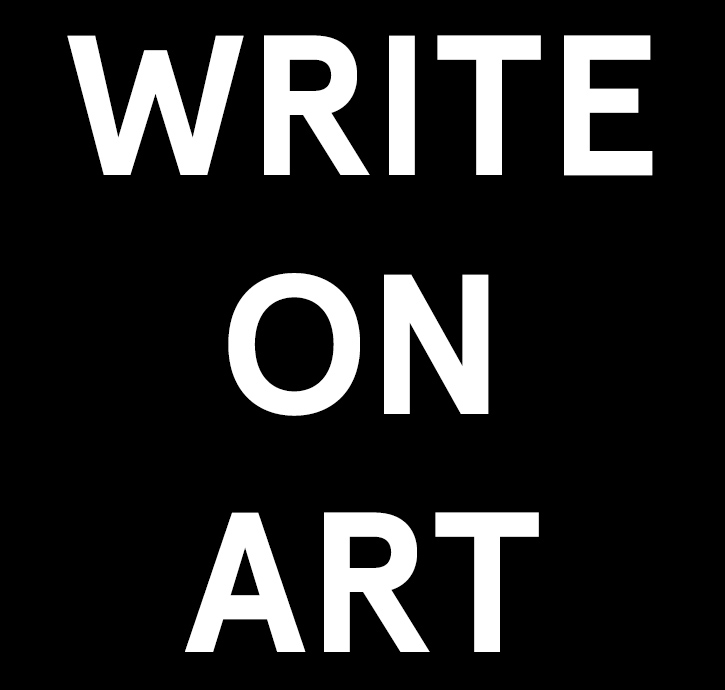 In previous years, shortlisted students and members of their families had joined staff from the PMC and Art UK at the Paul Mellon Centre in London's Bedford Square for a prizegiving ceremony.
However, as we all know, 2020's pandemic has dashed everyone's plans. With schools closed and students and teachers focused on home learning for several months, this year's prize has been very different. We extended the deadline, hoping that some of the students who were in exam years might have a little more time on their hands – perhaps one benefit to the cancellation of exams. This has clearly been a stressful time for all concerned, and we hope that the healing power of art has been able to lift at least some of our entrants' spirits.
Although the prizegiving ceremony itself has been cancelled this year, we are hoping to get some of the winning students together on a video call with some of the judges in the coming weeks.
With more entries than ever before, the judges certainly had their work cut out. On a lively Zoom chat, we worked through the shortlist of entries, taking into account the sometimes differing views of the judges – author Karen Gregory, art critic Hettie Judah, historian and broadcaster Sir Simon Schama, and Simon Groom, Director of Modern & Contemporary Art at the National Galleries of Scotland.
In the end, after much deliberation, our judges made the following choices of winners and runners up:
Years 12 and 13
First place: Ruby Langan-Hughes on The Broken Mirror by Jean-Baptiste Greuze
Second place: Imogen Hodgkins on Cottage and Figure I by Jack Simcock
Runner up: Ore Gazit on Jerusalem, Looking to Mount Scopus by David Bomberg
Runner up: Alicia Doran on IKB 79 by Yves Klein
Runner up: Dasha Shapovalova on Interior Scene, with Clive Bell and Duncan Grant Drinking Wine by Vanessa Bell
Years 10 and 11
First place: Florence Wolter on Woman at a Window by Edgar Degas
Second place: Izzy Ajani on Standing Figure with African Masks by Claudette Johnson
Runner up: Iris Watson on Yellow Islands by Jackson Pollock
Runner up: Eleanor Harvey on She's A Leyland Lady, 1956 by Walter Lambert
Runner up: Sasha Minnis on Self Portrait as Saint Catherine of Alexandria by Artemisia Gentileschi
Thanks to the delay in this year's prize, we know already that some of the winners have gone onto the next stage in their journey. For example, Imogen Hodgkins, who won second place in the Year 12/13 category with her piece on a work by Jack Simcock, is now studying a joint honours degree in Spanish and History of Art at Manchester University.
Particularly noteworthy this year is that several of the winners and runners up have taken part in the Art History Link-Up (AHLU) programme, which provides free accredited Art History courses for sixth form state-supported students, in museums and galleries.
The winner of the Year 12/13 category, Ruby Langan-Hughes, was one of AHLU's class of 2020 students – she wrote a creative piece on a work by Greuze in the Wallace Collection.
One of AHLU's new first-year students, Florence Wolter, won the Year 10/11 prize with her piece on Degas. Both stories will be published later this week.
Ore Gazit, runner up in the Year 12/13 category, wrote on a David Bomberg painting – inspired by hearing Simon Schama's Art History Link-Up lecture on the artist at The National Gallery last year.
Ore took an Art History A level and EPQ (both A*) with Art History Link-Up and is now studying History at Lady Margaret Hall, Oxford.
The winning students in each category received £500, the second-placed students £200 and each of the runners-up £100. The top two essays in each category will be published on the Art UK and Paul Mellon Centre websites this week.
We wish all the candidates in this year's competition great success in their future careers.
Art UK and the Paul Mellon Centre launched the Write on Art prize in 2017 to encourage a greater interest in art and art history at schools. Both institutions continue to hope that this prize will be of particular interest to students and teachers at state schools, where the future for the teaching of art history remains challenging.
Submissions for the 2020/2021 prize will be open from late October 2020.
Andrew Shore, Head of Content at Art UK