My husband Peter saw an article about the Art UK sculpture project in his Royal Photographic Society Journal with a request for volunteers and we decided that it was something that we could do. We are both retired, Peter is a good photographer and I love doing research (I am a volunteer researcher for the National Trust) so both aspects of the project suited our skill set.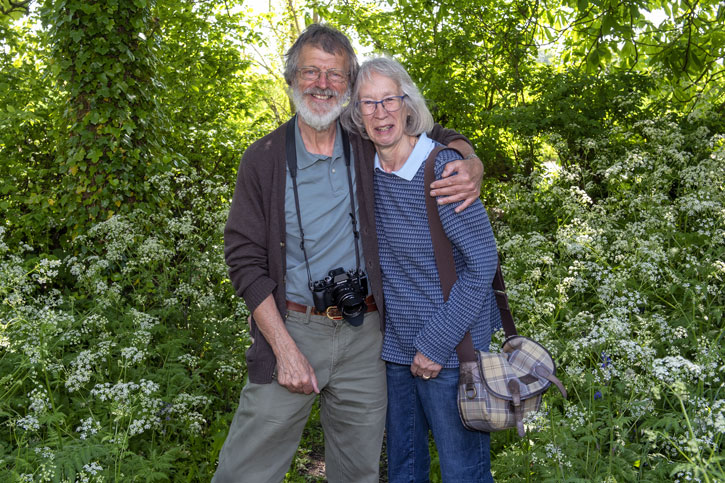 Some counties have a mass of information about their sculptures but Lincolnshire is not one of them, so I have had to turn to the internet as my first source. I also refer to books from the local history section of the library. To begin with, it was hard to remember all the information that I needed to collect while I was watching Peter take his photographs and checking that he had covered all the necessary angles. Fortunately we started in our local town so I was able to go back for a second visit when I realised that I had not taken all the correct measurements! Now I carry a notepad and record all the necessary information about the sculpture which then has to be entered on the spreadsheet back at home.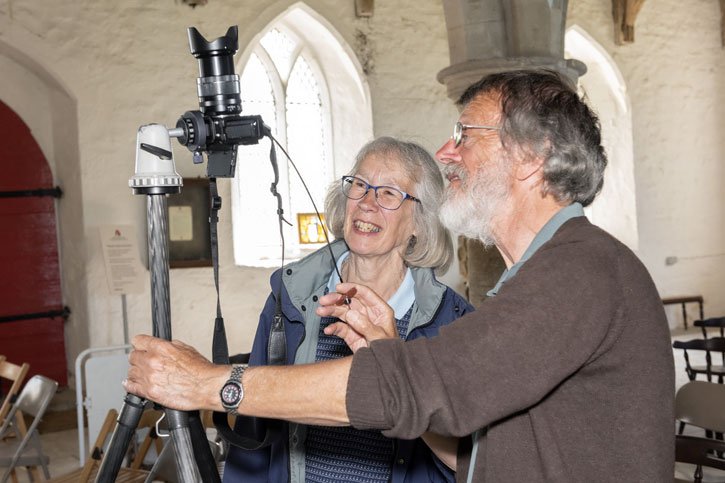 We have also been given the task of photographing a sculpture in each of five redundant churches maintained by the Churches Conservation Trust. These are wonderful old buildings that ooze history but are no longer needed by their depleted congregations. St Lawrence's Church at Snarford is a small church which must once have been part of a busy village but now it stands in open fields, and yet the church is full of amazing monuments.
We had the task of photographing the monument to Sir Thomas St Paul, who died in 1582, and his wife Faith. The couple lie, dressed in their finery, in an elaborate six-poster bed and around the canopy are the smaller sculptures of their eight children. Thanks to recent restoration the monument is very colourful, but it still presents a challenge to photograph, as light levels within the church are low and it is squashed in close to the wall and behind the altar.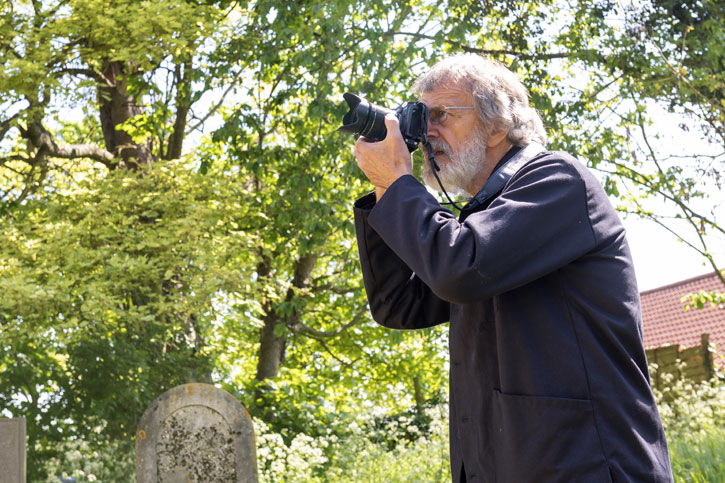 At Saltfleetby All Saints we photographed a fifteenth-century wooden roof boss carved in the shape of the head of a 'green man'. This was another challenge as the roof boss was way above our heads. And at Theddlethorpe All Saints, a huge church which is known locally as the 'Cathedral of the Marsh', we photographed 'moon heads', rare survivals in a fifteenth-century rood screen.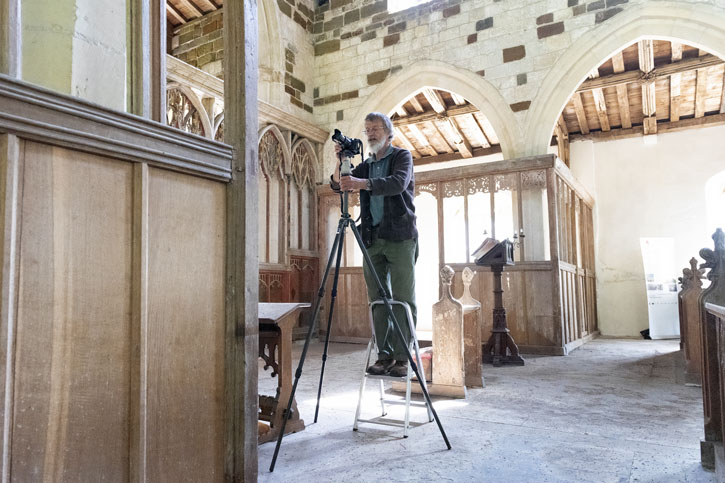 Lincolnshire is a large, rural county so we have to plan our photographic expeditions and try and cover several sculptures on each trip. It also means a lot of travelling, but we enjoy the excuse to visit parts of the county that we might otherwise ignore, and we are discovering a great range of sculpture styles of vastly different age and in many different materials.
Peter and Janet Roworth, Volunteers for Lincolnshire
This story is part of a series commissioned for Volunteers' Week 2019 looking at the roles of volunteers across Art UK