During National Volunteers' Week 2022, Art UK is celebrating the contributions made by our sculpture project volunteers. During the first week of June, we will showcase a different volunteer story each day that details why and how they decided to participate.
Please introduce yourself.
I'm a retired architect, lecturer and photographer. An Associate of the Royal Photographic Society, I have been using a camera for sixty years and work intermittently as a semi-professional photographer. I am always photographing buildings, and their associated sculptures and landscapes, and this project gave me an enjoyable stimulus to get out and about to do more of the same.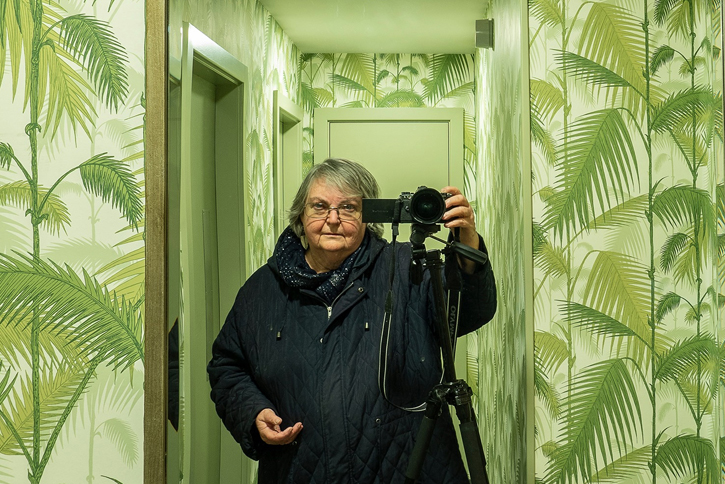 Please briefly describe your role for the Art UK sculpture project.
I have been photographing the sculptures of the Isle of Man for the project. Unlike many people working on this, I am confined to the small area of this island (33 miles long, 13 miles wide) so there is never too far to travel. I am also familiar with the locations of most of the works, even if their details were initially unfamiliar.
Why did you apply for your role within the Art UK sculpture project?
I felt that my background as architect and photographer, with widespread knowledge of the island made me suitable for taking on the task, which I was sure I would enjoy.
What did you enjoy most within your role on the Art UK sculpture project?
Tracking down and finding sculpture I didn't know about or was less familiar with. In the process, I have learned more about the Isle of Man's history.
Was there anything about your role that you found particularly challenging?
I found the data-gathering and logging time consuming and not always straightforward. The biggest problem, however, has been finding the right light conditions when photographing a sculpture. Hazy-bright is ideal, but surprisingly hard to come by!
Were there any new skills you developed during your role with Art UK?
Nothing new, as such, but I enjoyed learning more about the Isle of Man's public sculptures.
Are there any interesting or funny anecdotes that have happened whilst volunteering?
I have enjoyed chatting with people while photographing the sculptures.
Many of the island's sculptures relate to Manx history and culture – for example, the founding of the RNLI by Sir William Hillary, and Captain Quilliam, the Manxman who was Nelson's helmsman at Trafalgar, and who worked with Hillary in setting up the lifeboat service on the Isle of Man. Another symbol of the island is the triskelion (three legs of Man) at the airport.
Motorbike racing is also celebrated thanks to the famous TT races and riders such as Joey Dunlop and Steve Hislop (whose statue is further up this article).
There are sculptures of famous entertainers who have visited the island in the past – such as George Formby, Norman Wisdom and, more recently, the Bee Gees who were born on the Isle of Man.
Two famous contemporary British sculptors with Manx connections and who have significant works on the island are Bryan Kneale (who is Manx) and Michael Sandle.
What were your favourite sculptures visited/photographed for the project?
My favourite sculptures included the Bee Gees and the memorial commemorating Sir William Hillary, founder of the RNLI, and the men who perished at sea.
Patricia Tutt, Art UK Volunteer
Art UK thanks each and every volunteer that contributed their time to capturing an incredible record of public sculpture in the UK.
More photographs by sculpture project volunteers can be viewed in a Curation: Art UK Volunteer Photographers Gallery