During National Volunteers' Week 2021, Art UK is celebrating the contributions made by our sculpture project volunteers. During the first week of June, we will showcase a different volunteer story each day that details why and how they decided to participate.
Please introduce yourself
I am Lawrence Suss, a retired psychotherapist/academic living in Brighton. I stopped work about six years ago and promised myself that I would pick up my interest in photography. My early days had been in shooting/processing black and white film whilst at secondary school – I had been treasurer of the photo club about 60 years ago (I can now admit to misusing an image of the headmaster for which I was suspended from the club!).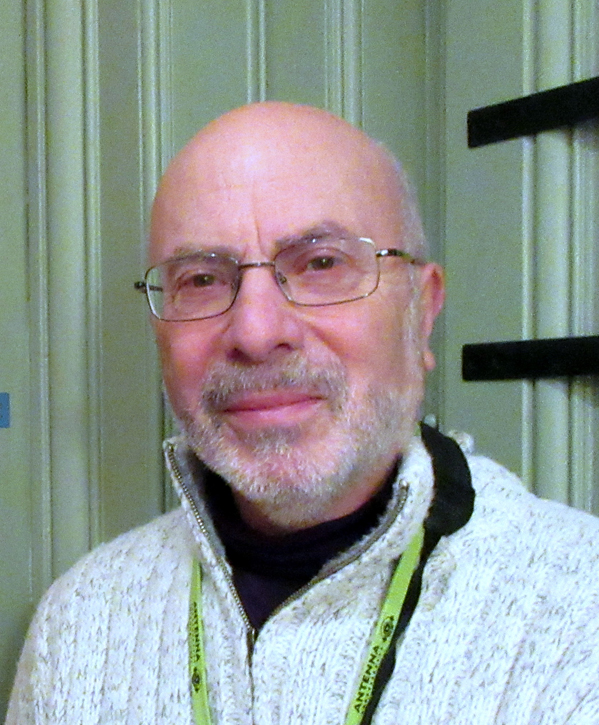 Describe your role in the Art UK sculpture project
I am a volunteer photographer with Art UK with an interest in both photography but also in research: I can spend hours hunting for details of objects (and for looking for objects I have missed).
Why did you apply to volunteer?
I discovered that Art UK was looking for volunteer photographers via the RPS. I thought that this might offer me the opportunity to work in a more focused way and improve both my photography and my post-shooting editing skills (in particular, using Photoshop). I have been working on the basis that the more photographs I take the better I am likely to become.
What did you enjoy most within your role?
I have been reminded of the sheer pleasure of going out for several hours just to focus on taking photographs. And what could be better than being outside, looking at interesting and often historic objects and working out how best to shoot them? I have always been interested in the arts but in the past, my main focus has been on painting – now I have gained a much greater interest in sculpture and wherever I go I am looking out for them.
Was there anything you found particularly challenging?
Perhaps the most difficult thing in this project was what to include and what to leave out. In Brighton there are lots of shops with bespoke window security and grills – some are very sculptural but some are rather duller. I decided to think more about the overall range and number of grills rather than treat them individually so that visitors to Brighton get a flavour of what they might see. Fortunately, I have always been able to rely on colleagues at Art UK for advice about these things.
Did you develop any new skills?
Just before the project started I had decided to downsize my kit from Canon (a 5D Mark II, which I loved but was quite heavy to carry around). I opted for a Fuji X Pro-2 not imagining that a cut-down sensor would give me pictures of the quality I got from the Canon: it does, and it is much lighter! So, working on the project gave me the opportunity to learn all about my new camera and forced me to get to grips with shooting RAW.
Can you share a favourite memory of your time volunteering?
I have met and spoken to lots of very interesting people whilst out shooting, but two events stand out for me.
First, whilst on the seafront in Eastbourne, I couldn't find a drinking fountain. I randomly chose a seated couple who immediately pointed it out – it transpired that their son was a stonemason and had just finished renovating it!
The second was an event in Brighton. I noticed a beautiful and unique bespoke garden gate, obviously made by a blacksmith. No one answered the house door when I knocked so I dropped a brief note through the letterbox introducing myself and asking questions about the gate. As part of my note, and to offer some reassurance that I was genuine, I included details of other local works by blacksmiths that I had photographed. A day later I got an email from one of the blacksmiths I had mentioned in my note – it was his house, and he had made the gate. We are now email friends and I have an invitation to his foundry.
Lawrence Suss, Art UK volunteer
Art UK thanks each and every volunteer that contributed their time to capturing an incredible record of public sculpture in the UK.
More photographs by sculpture project volunteers can be viewed in a Curation: Art UK Volunteer Photographers' Gallery