In May 2018, I attended the Art UK workshop which kicked off my role photographing public sculptures. Its been non-stop since then and to date, I've photographed more than 350 sculptures involving in the region of 3,000 images.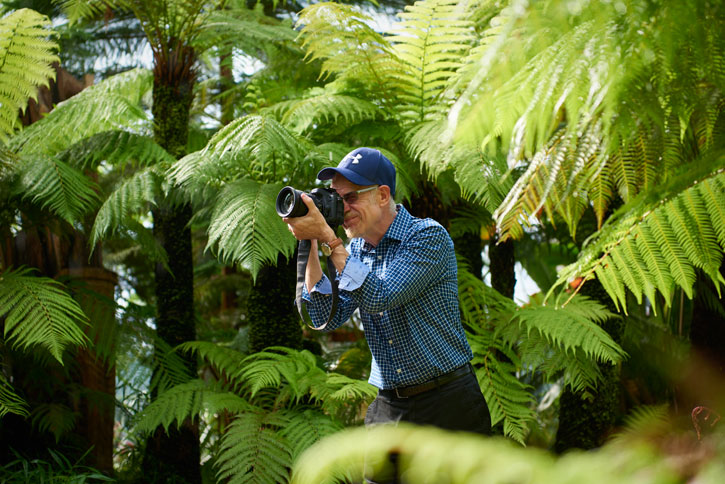 My first assignment was Scottish canals, which covered a large area of central Scotland. I hadn't realised they had so many sculptures along the canal banks so there was an added interest in finding them and learning about them. I initially jumped at the chance of taking on the canals job as it included Andy Scott's The Kelpies. Mostly I just have one visit to photograph a sculpture but in the case of The Kelpies I made two visits during the summer – one at 6am and one at 9pm on different days.
Before completing the canals I moved onto my next project: 'Glasgow – City of Sculpture'. There is an astonishing number of pieces in the greater Glasgow area so that has kept me busy for the best part of a year and now I can almost see the light at the end of the tunnel. The Glasgow area has brought me into contact with more of Andy Scott's work, which is a delight to photograph. As well as some of his very early work, a couple of hidden gems have been discovered.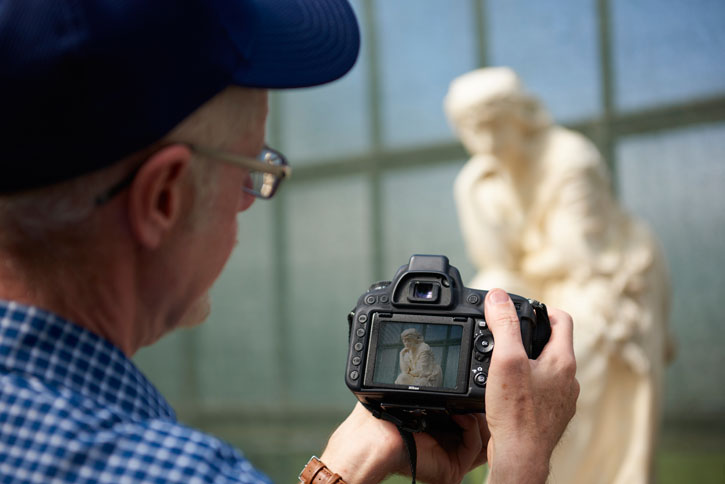 The job is always eventful. I'm constantly learning new things. I have a lot of local knowledge but despite this, I'm learning new things almost daily. There have also been a number of photographic challenges in terms of location, light and weather. Interesting, and eventful, interaction with members of the public and tourists. And even being stopped by the police (lesson learned – always take your letter of authority with you!).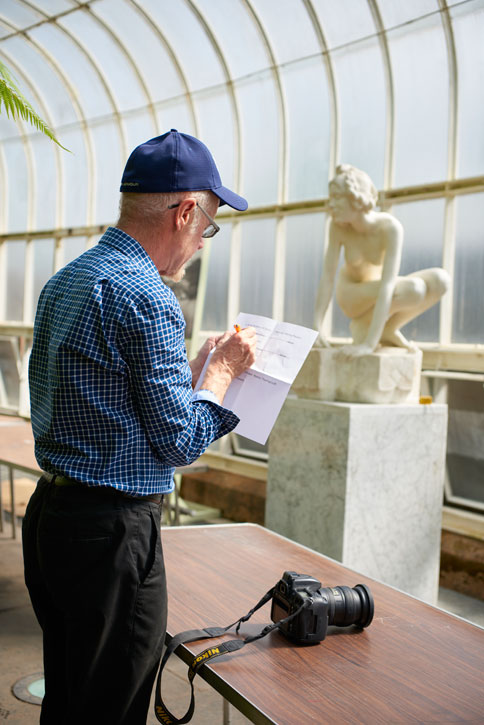 A few highlights spring to mind:
being invited to the unveiling of a new statue. In addition to photographing the statue (Dudley the Cat), I got to photograph the sculptor and the Cabinet Secretary for Culture and Tourism
being invited to a sculpture book launch in Edinburgh
photographing an important sculpture two weeks before it was badly vandalised, and returning to capture the 'after' shots to go with the 'before' shots
photographing the inscriptions on the base of a very old statue which allowed the difficult-to-read text to be recorded for the first time
being asked to take part in Volunteers' Week and doing a special photoshoot
just because its fresh in my mind, I enjoyed taking pictures of the young Chinese ladies who approached me yesterday while I was photographing the Citizen Firefighter statue. They asked me to do a set of pictures of them with the statue and other Glasgow landmarks in the background!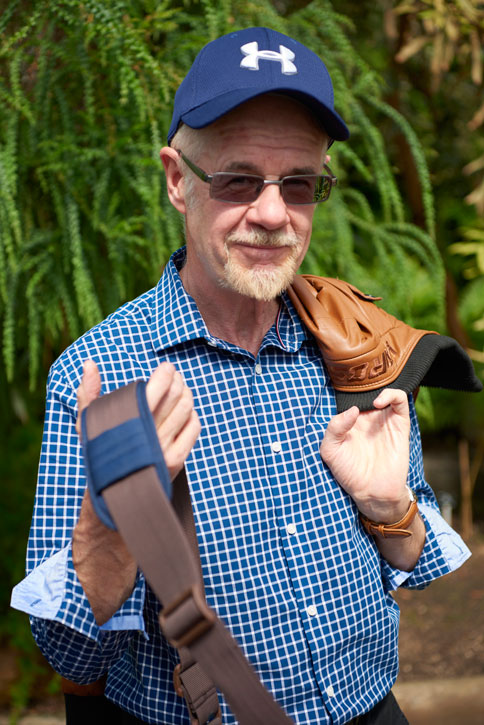 We have already discussed what I will be doing when the Glasgow work is complete. Although that's still some way off, I'm looking forward to it already.
Gordon Baird, Volunteer for Scottish canals and Glasgow
This story is part of a series commissioned for Volunteers' Week 2019 looking at the roles of volunteers across Art UK