During National Volunteers' Week 2021, Art UK is celebrating the contributions made by our sculpture project volunteers. During the first week of June, we will showcase a different volunteer story each day that details why and how they decided to participate.
Please introduce yourself
I'm Fiona Matthewson, a volunteer data researcher. I am now retired but previously worked as a financial administrator and a primary school teacher, amongst a variety of other roles.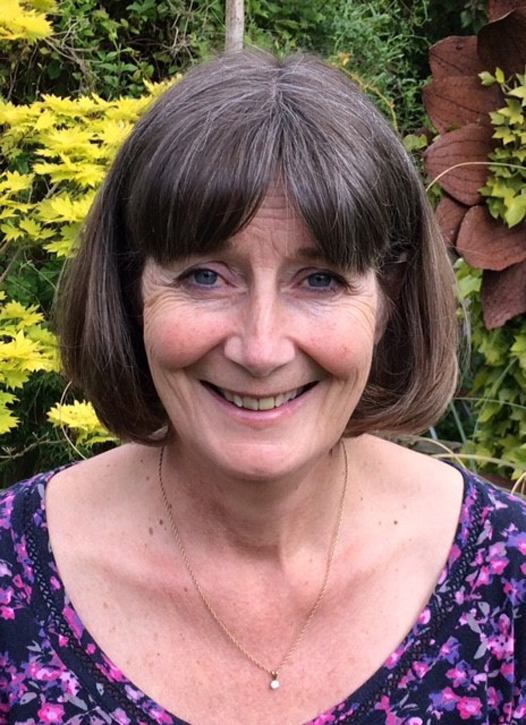 Describe your role in the Art UK sculpture project
My role as a volunteer researcher is to find and record a range of details relating to public sculptures found outdoors onto a database. This involves using a variety of media including publications, the internet and even YouTube video clips to find missing details such as titles, the sculptor, any description, etc. Generally, the research is done prior to the photographs being taken but it can also be carried out afterwards.
Why did you apply to volunteer?
I had recently retired and was looking for a purposeful role as a volunteer. I was already interested in outdoor sculpture and I love working on spreadsheets, so this volunteer role seemed like a perfect combination. I saw the role advertised in the Waitrose free instore paper.
What did you enjoy most within your role?
The things I enjoyed most were the detective work, being able to find out about the huge variety of sculptures that are located around the country and learning more about the local history of an area, often reflected by the sculptures.
Was there anything you found particularly challenging?
No, actually the reverse – being able to continue with the research during the recent lockdowns actually helped me get through because it gave me a purpose.
Did you develop any new skills?
I have become quite adept at using a wide variety of websites and other sources to locate sculptures and associated details (both at home and out in the field). I also learned how to use my camera to take photographs of the artworks to meet the specified requirements of Art UK and how to rename a multitude of images efficiently.
Volunteering with Art UK has given me a purpose in retirement and helped restore my self-confidence. I've also been inspired to resume making my own sculptures.
Can you share a favourite memory of your time volunteering?
I was fortunate to get the opportunity to go out and actually photograph a number of the sculptures that I'd previously researched. Even last week, when out on a walk in an area I'd never visited before, I was really excited when I came across several outdoor sculptures in a housing estate that I recognised because I'd researched them nearly two years ago!
Are you continuing to volunteer?
I'm still volunteering for Art UK. I'm currently working on transcribing the data for Liverpool which is really interesting and diverse (can't wait to visit). I'm also hoping to get over to Wigan soon to do the photography for Art UK. I'm hoping to become a reading support volunteer for primary school children.
Fiona Matthewson, Art UK volunteer
Art UK thanks each and every volunteer that contributed their time to capturing an incredible record of public sculpture in the UK.
More photographs by sculpture project volunteers can be viewed in a Curation: Art UK Volunteer Photographers' Gallery