I have been a volunteer photographer with Art UK since March 2018. Photography was a childhood hobby and I even regularly processed my own films and monochrome prints in my father's darkroom. Whilst I like experimenting with new genres and technologies, I have generally applied myself to the more practical uses of photography, and so the challenge of putting my experience and knowledge to work in accurately recording a variety of public art was impossible to resist.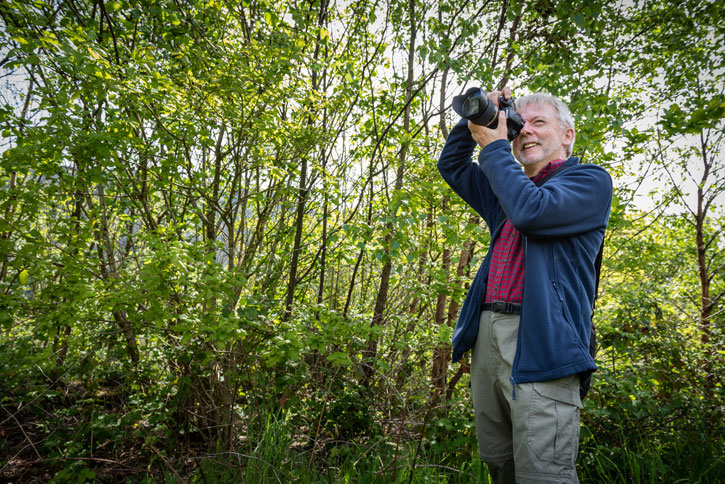 I am retired and live in the Welsh Borders, so I was very pleased when Anthony McIntosh finally confirmed that I would be covering public sculpture in North and Mid-Wales. However, I was surprised that only three photographers had been recruited throughout Wales and the working list of artworks supplied by the PMSA initially looked very daunting. However, I already had a very good relationship with one of the other photographers and so we divided the workload up fairly between us and have regularly kept each other updated. As a result, we have made excellent progress and will complete our task within the project deadline.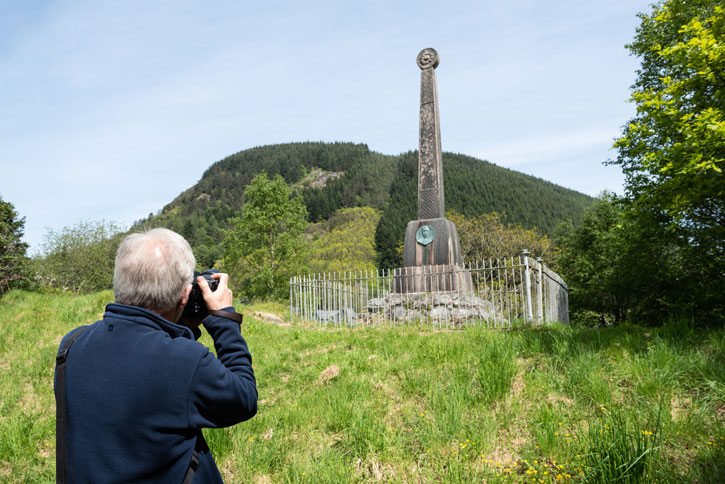 As a volunteer, I have greatly enjoyed the opportunity to visit new places and see things that might have otherwise evaded me. I was initially rather dismissive of some of the objects, especially the older memorials that seemed to have little artistic merit. However, I have since come to appreciate the significance that all of these objects must have had at some time and I believe we should continue to respect their value, although some are now neglected to a worrying degree.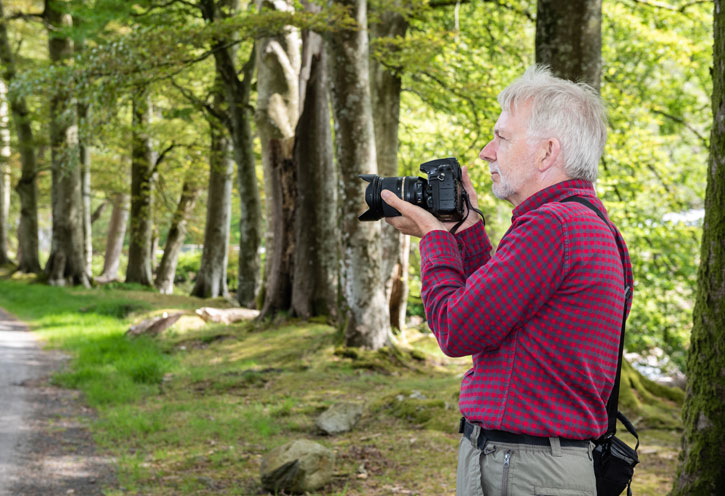 However, the discovery of new works previously unrecorded by the PMSA provides the greatest reward and I have really enjoyed photographing and researching these objects, such as John Cleal's Sun Lover on the quay at Fishguard Old Town. While photographing that sculpture I was even approached by a local resident who had known the artist and whose memories helped to bring the piece to life.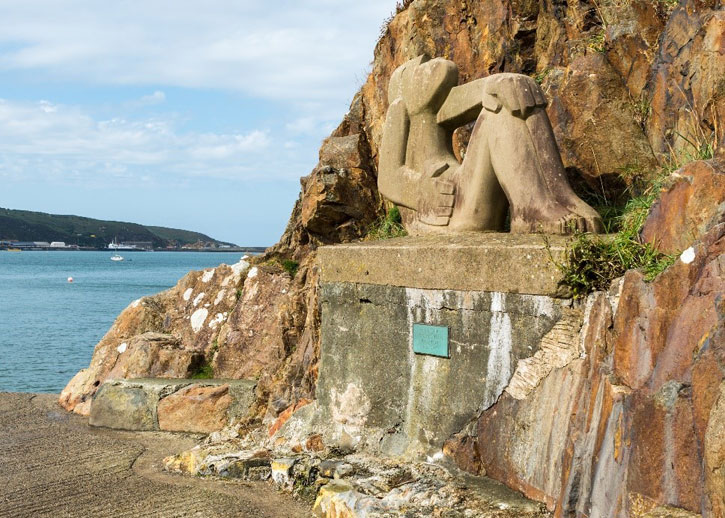 The distances between the various sculptures and memorials in Wales and their often extremely remote locations have required me to put a lot of thought into the order in which I tackle them and the amount of time I need to find to cover them adequately. This has involved many hours looking at maps and related information. I have also found that it is best to try to spend about three or four days on a 'sculpture hunt' and then head off back home to process the results. That can prove to be the biggest challenge of all.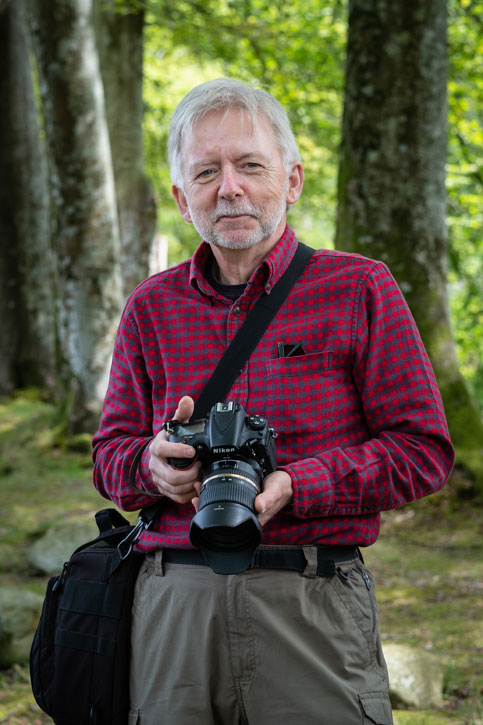 I recently spent five days covering objects in Carmarthenshire and South Pembrokeshire and returned with over 540 images. Processing the resulting RAW and JPEG files to an acceptable standard took nearly two weeks. It is worth mentioning that the files amounted to nearly 23 gigabytes of data and that it was actually much quicker to post those to Anthony on a USB stick than to attempt to upload them online!
Dainis Ozols, Volunteer for North and Mid-Wales
This story is part of a series commissioned for Volunteers' Week 2019 looking at the roles of volunteers across Art UK