I am married, blessed with two children and four grandchildren. I am an electronic engineer (retired), Mini Lab Photo business partner, photographer, and Royal Photographic Society member with accreditation.
I have been involved in various local organisations helping them with their volunteer work and doing photo coverage for events, both voluntarily and paid. I had my own photo studio and have been engaged in almost all types of photography work, from weddings to macro and wildlife to landscape (with the exclusion of underwater photography). I have travelled with a few internationally known leading photographers, and I liked attending seminars, workshops and entered various photography competitions, even winning some in the past. I am still a keen member of the photo community around the world through the internet. I use a professional quality DSLR camera and have various essential lenses and accessories, using Lightroom and Photoshop software for editing my images.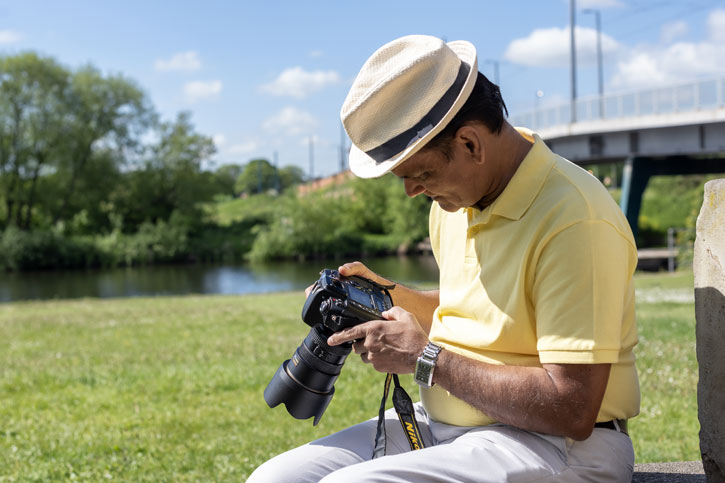 My role with Art UK as Volunteer Photographer is to go out and locate public art and take photographs of these sculptures. I thoroughly enjoy this activity. It's an excuse to be out and about and explore different areas – and to get a better understanding of various types of art sculptures, features, history, materials used and the location chosen. It's very interesting to know the detail of each individual piece of art. I feel a satisfying sense of achievement when seeing the images after I've transferred them onto my computer's hard drive.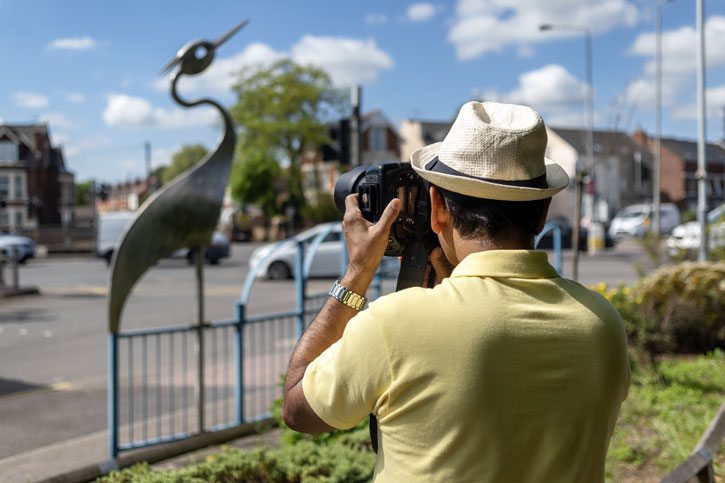 Volunteering for Art UK is to be a part of something much more than just an appreciation of my photographic work. It's good that my skills and the time I've dedicated are being recognised. I am content with that – and if anything else comes up as a result of this volunteer work, that would be a bonus.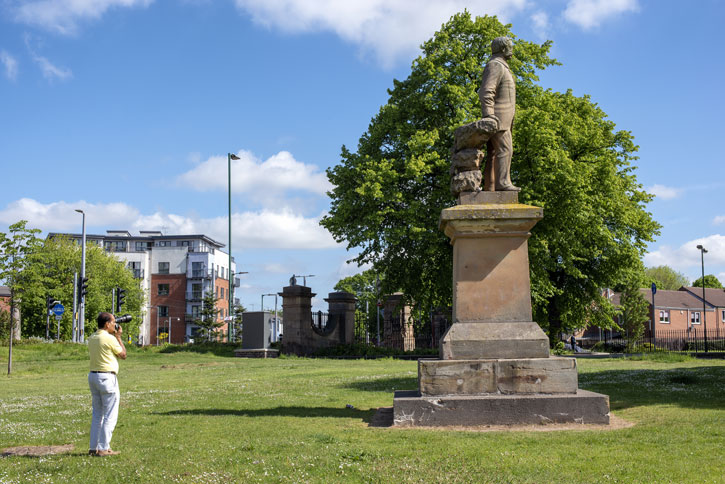 I am thoroughly enjoying what I am photographing as a volunteer. However, I was disappointed to see the iron fencing erected around the Queen Victoria statue in Nottingham, meaning I was not able to take photos properly. I can understand that it's to protect it, as this statue had been subjected to vandalism, but it's frustrating from an access point of view.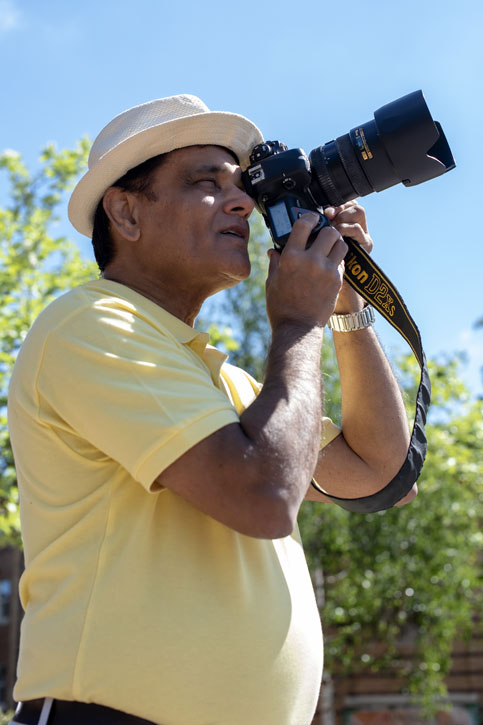 One particular statue that I like and enjoyed taking photographs of is the one of Brian Clough in Nottingham. It reminds me of his status as a living legend in the late 1970s and 1980s – he was one of the most popular, controversial and flamboyant football managers in the UK. He could have been manager of the England football team but he remained at Nottingham Forest from 1975 to 1993, bringing much success. The local fans loved him so much so it's great to see him immortalised in sculpture.
Akhtar Khan, Volunteer for the East Midlands
This story is part of a series commissioned for Volunteers' Week 2019 looking at the roles of volunteers across Art UK