When we imagine Vincent van Gogh's appearance, it is his self-portraits that immediately spring to mind. Alongside Sunflowers and Starry Night, his self-portraits – of which there are no fewer than 35 – are among his best-known and most powerful images.
Few earlier artists painted so many surviving visual records of their appearance. Among Vincent's most illustrious predecessors, only his fellow Dutchman Rembrandt made just over 40, but that was during a career lasting more than four times as long.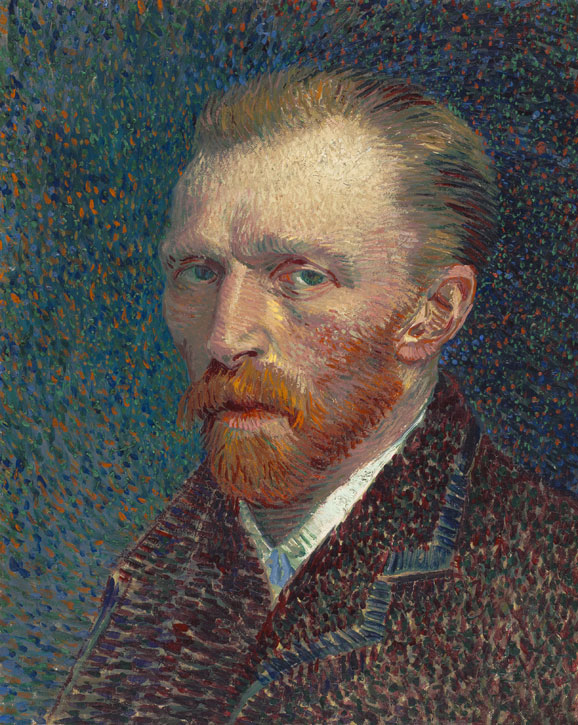 For the first time, examples from Vincent's entire career are being brought together for an exhibition, 'Van Gogh. Self-Portraits' at London's Courtauld Gallery. Obtaining such loans is always a challenge, but 15, nearly half the total, are included in the show.
When we look at these works, so often we hope to get an insight into Vincent's personality and thoughts. Most of us are as fascinated by his astonishing life as his amazing art.
Van Gogh himself felt that portraiture should reveal more than photography. He disliked what was then a relatively recent technology, which helps to explain why we have no photographs of him as an adult. Only one photograph of him survives, taken when he was aged 19.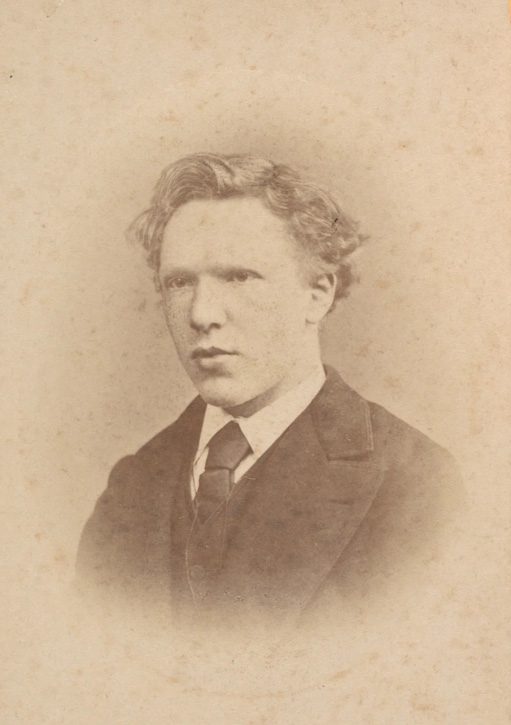 As Vincent told his sister Wil: 'I myself still find photographs frightful and don't like to have any, especially not of people whom I know and love.' On another occasion, he told her that 'it isn't easy to paint oneself', but 'one seeks a deeper likeness than that of the photographer'.
Vincent's motives in painting self-portraits were mixed. To a large extent, he was seeking to experiment and perfect techniques, rather than exploring his psyche. But inevitably, these pictures do reveal much about his inner soul.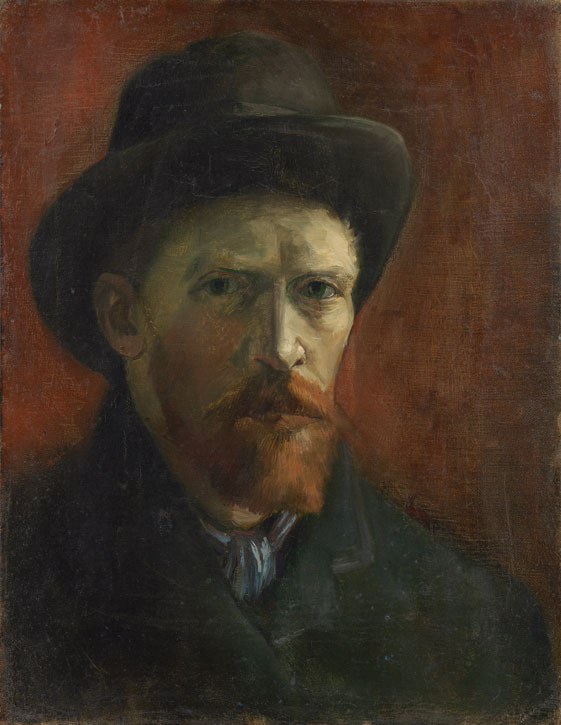 One of his earlier examples, Self-Portrait with Felt Hat, dating from December 1886 until January 1887, shows him in a cravat and smart hat. This was executed some months after his arrival in Paris, having just left Antwerp and the Netherlands. He then wanted to appear a respectable gentleman, rather than a bohemian artist. It is painted in the dark tones that he had employed when he had set out to become an artist a few years earlier in the Netherlands.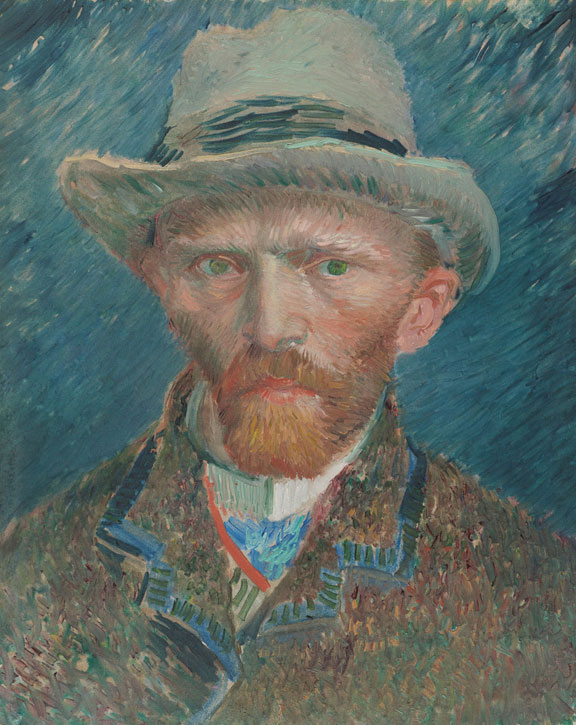 Self-portrait with Grey Felt Hat dates from spring 1887, just a few months later. It is not simply the colour of the hat that has changed. Van Gogh's palette has been transformed, with his drab Dutch tones replaced by strong, vibrant hues. The flesh of the skin is set off by a background of contrasting blues. Vincent's brother-in-law, Andries Bonger, later recorded that the artist had borrowed the respectable hat from his brother Theo.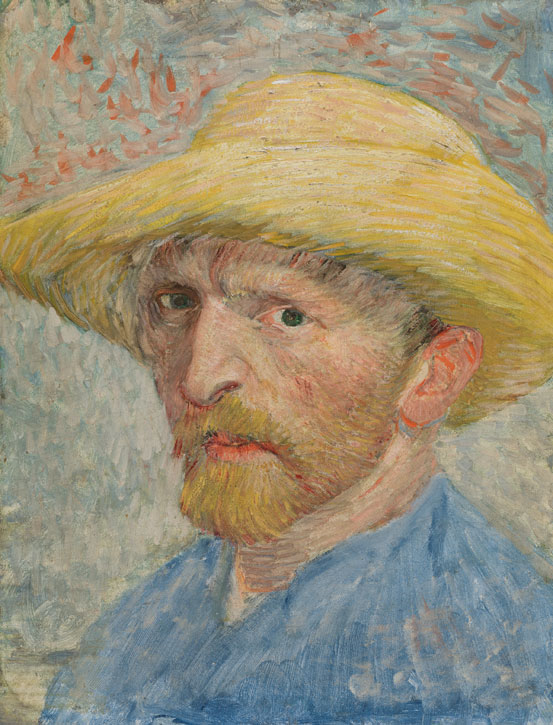 Just a few months later Vincent swapped this conventional headgear for a wide-brimmed straw hat, the most comfortable garb for a hot summer's day. In Self-portrait with Straw Hat (August–September 1887), he presents himself as a working artist, with his blue garment suggestive of a smock.
Both the colouring and the much looser brushwork show that Van Gogh had now discovered the Impressionists, who were to have such a dramatic impact on the development of his art. He is also revelling in his discovery of complementary colours, contrasting his orange beard against the blue fabric.
While in Paris, Van Gogh made many self-portraits to explore various techniques, including dramatic use of colour and brushwork. Some of these smaller and less ambitious pictures were more in the way of studies. This helps to explain why 27 of the 35 self-portraits date from his Paris period, when he was experimenting and developing his unique style.
Let us now jump forward to Provence. After two years in Paris, Van Gogh set off for Arles, where he worked in the Yellow House and invited Paul Gauguin to join him. Their collaboration was brought to an abrupt end on 23rd December 1888, when Van Gogh suffered a mental attack and cut off most of his left ear.
In the Courtauld's Self-Portrait with Bandaged Ear (the centrepiece of the current exhibition), the artist probes his innermost emotions. Painted in January 1889, less than a month after the terrible incident, he hardly shies away from the trauma. He could have depicted the other side of his head or made the bandage appear less prominent. Instead the artist presents a highly confrontational image.
Vincent includes his easel, on which he has placed an almost blank canvas (the vague marks are most likely the beginning of a flower still life). And on the other side hangs a Japanese print which he had pinned on the wall the Yellow House. This represents his homage to the art of Japan, which was such an inspiration.
The Courtauld self-portrait is a very carefully composed image, certainly not the impulsive work of someone suffering a mental crisis. But its precise message remains elusive for us today. Does it demonstrate his determination to get back to work? Or is it a cry for help? Perhaps it is both.
Five months after painting this image Van Gogh realised that he could no longer live independently and he reluctantly retreated to an asylum just outside Saint-Rémy-de-Provence. While there he would suffer further mental attacks.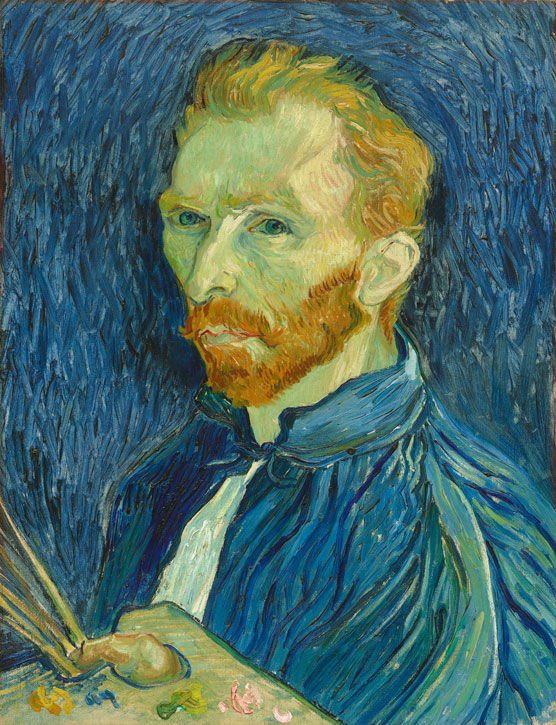 In September 1889, when he painted the self-portrait in the collection of the National Gallery of Art in Washington, DC, he was motivated partly by a lack of models in the asylum. As he explained in a letter to Theo: 'I'm working on two portraits of myself at the moment — for want of another model — because it's more than time that I did a bit of figure work.' So in this instance there were practical reasons for tackling the subject.
The Courtauld exhibition, with its magnificent selection, will provide a unique opportunity to enjoy these remarkable self-portraits side by side. Although they are familiar through endless reproduction, seeing them together on the walls will give us a better insight into the evolution of Van Gogh's art – and add to our understanding of his extraordinary life.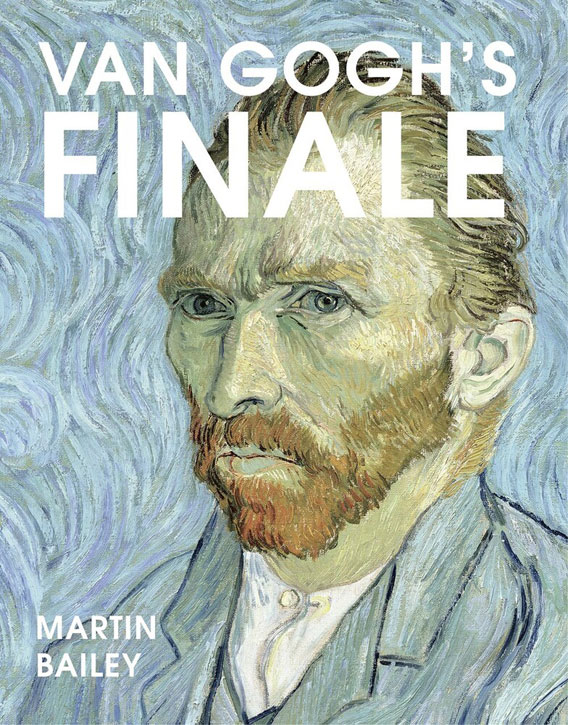 Martin Bailey, author of Van Gogh's Finale: Auvers and the Artist's Rise to Fame and writer of The Art Newspaper's weekly blog on Van Gogh.
'Van Gogh. Self-Portraits' is open at the Courtauld Gallery from 3rd February until the 8th May 2022
You can buy a print of Van Gogh's Self-Portrait with Bandaged Ear from the Art UK Shop