Did you know that artwork by self-taught, disabled, neurodivergent and overlooked artists rarely gets a chance to be showcased meaningfully in contemporary art spaces, galleries or museums across the UK? Often it is sidelined as community arts, or becomes the focus of the learning and education team. I have been challenging this for many years – slowly making progress, changing mindsets, not wanting to just tick that token box – wanting a legacy of incredible art exhibited in accessible spaces.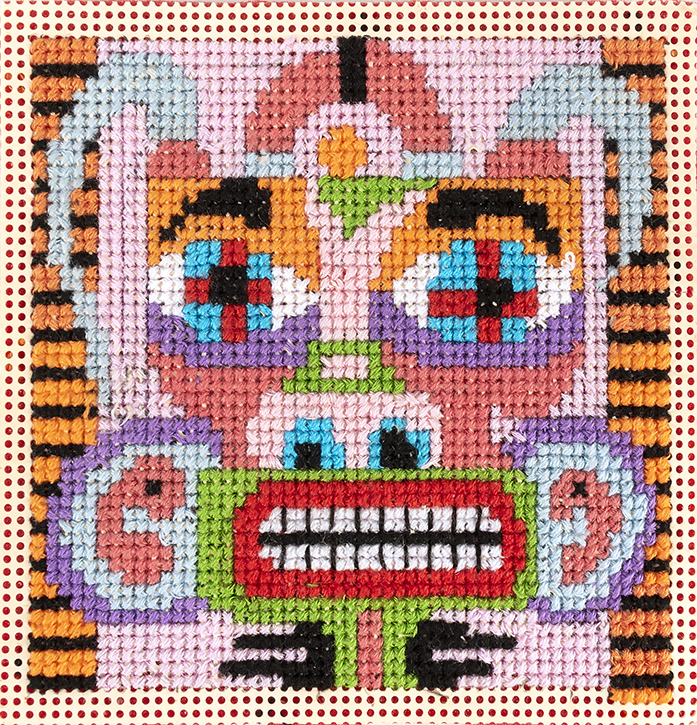 My name is Jennifer Gilbert, and I run the Jennifer Lauren Gallery. With no fixed abode, I champion, exhibit, professionally develop, and provide a platform for this international group of artists, allowing their true artistic language to shine. As an artist recently commented: 'The criteria seems to be whether you have been to art school or not. It shouldn't be whether you have been educated in art, but about the creative side and the imagination that the individual has – it should be more about this.' (Thompson Hall, ActionSpace, 2021)
I wholeheartedly agree with this statement and would like to share with you how, at this very moment, change is beginning to happen.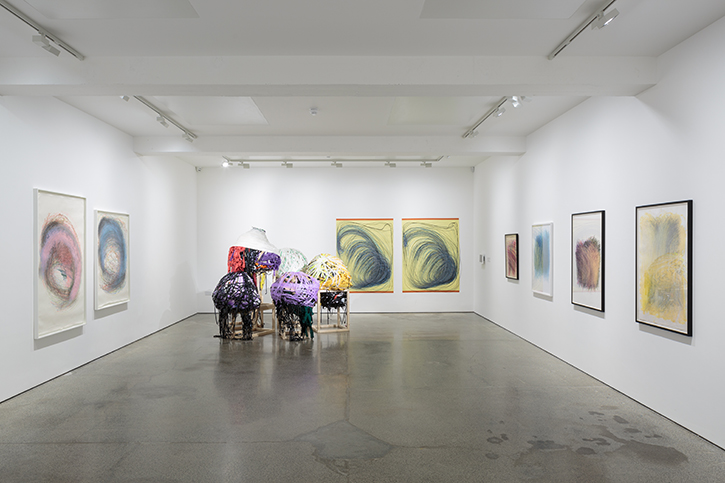 In Margate, Kent, I have curated a showcase of 17 international, distinct contemporary practices at Carl Freedman Gallery. Held in the former Thanet Press building, it houses three large rooms of white walls and beautiful spotlighting. On show are a diverse collection of art forms including drawing, painting, ceramics, embroidery and found object sculptures, from local artists to artists from Japan and India. Being self-taught, they've all found unique ways to breathe life into their ideas.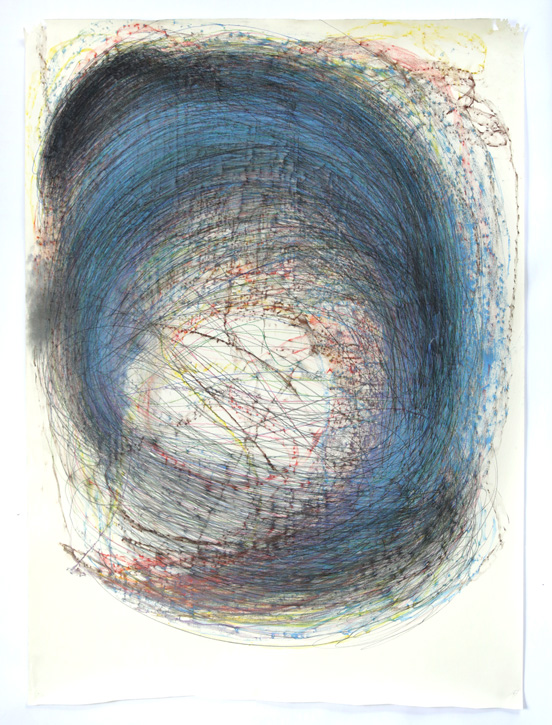 The artwork exhibited, whilst appearing highly individual upon first viewing, has many similarities in the way it is produced. Each artist revels in the creative mark-making process and, whilst the finished product is important, it is the act of creation itself, and being given a voice, that many of the artists value most. Driven and often compelled to create, each generally unplanned piece gives us insights into the artist's subconscious, values, or beliefs, with heavy layering, detail, rhythm, and repetition being the signature components.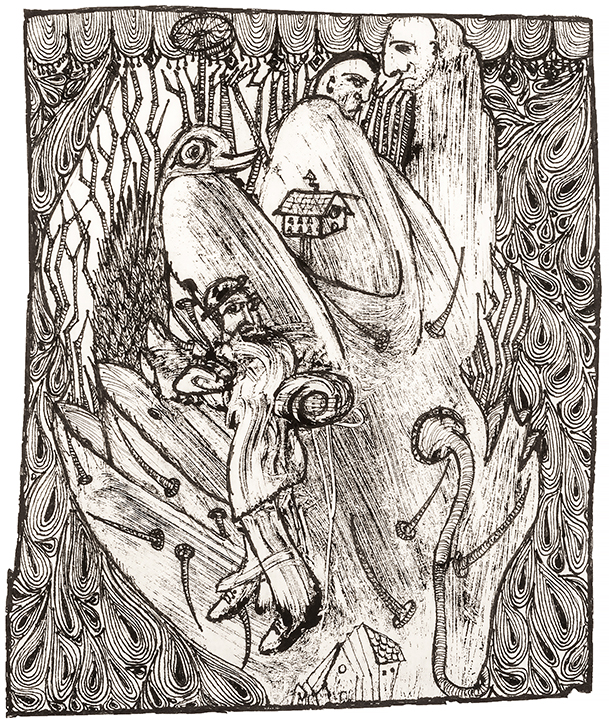 The title of the exhibition, 'To all the Kings who have no Crowns', is taken from an exquisite monoprint and ink drawing by London-based artist Kate Bradbury, who also created a series of 'suitcase people' that demand your attention when you first enter the space, inviting you in to see each character's story unfolding.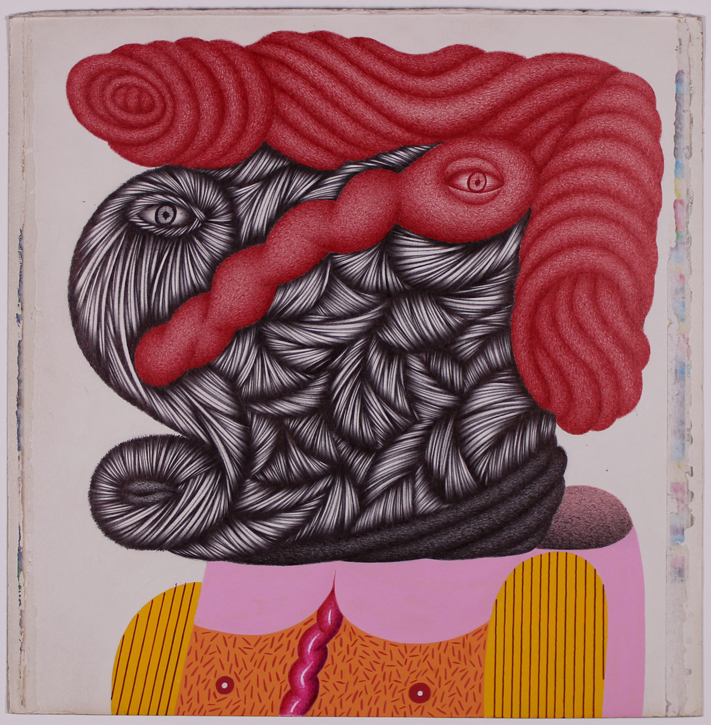 On entering the first room, we are met with CJ Pyle's art which resembles weaving, displaying a painted woven-knot technique in the faces he creates. This contrasts well with 'Tallulah the Tourist' and the other suitcase people. Valerie Potter's chosen medium is cross-stitch and she uses her art to describe the dense inner monologues and dialogues of her analytic mind.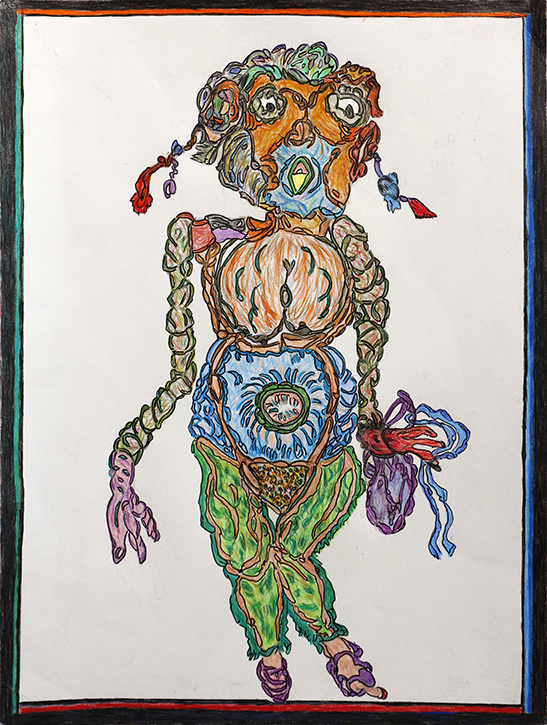 Margaret Mousseau's highly colourful, whimsical characters help her to work through some of the hardships she experienced in her childhood and the profound effect it had. Pradeep Kumar carves toothpicks and matchsticks then paints them, a technique he started whilst at school, finding himself unable to concentrate on lessons.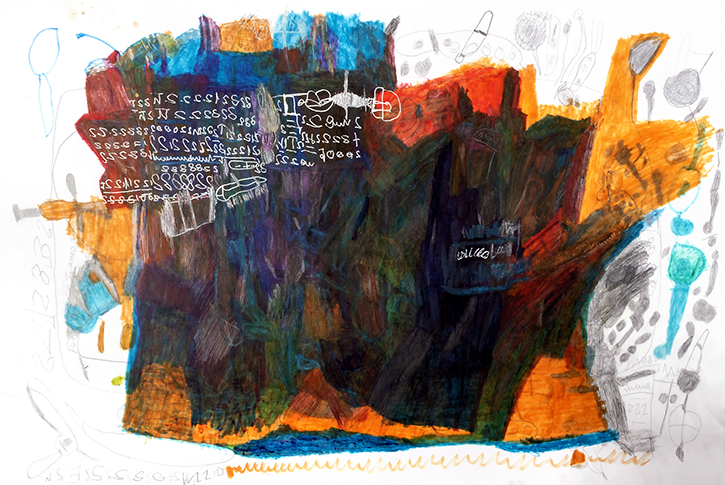 In the second room, Robert Fischer's bold colours entwine with symbols and back to front lettering. The colour preference for Masao Obata is red, his colour of happiness, often depicting images of his family and things he cares about. Norimitsu Kokobu's work feels quite private with the minute detail of his cityscapes providing an insight into how he views the world, from many different angles. Most of the artworks in the exhibition are a riot of colour, but in stark contrast to these, also in room two, are the black-and-white intuitive and automatic storytelling drawings of Kate Bradbury, Hakunogawa, Chris Neate, Raymond Morris and Terence Wilde.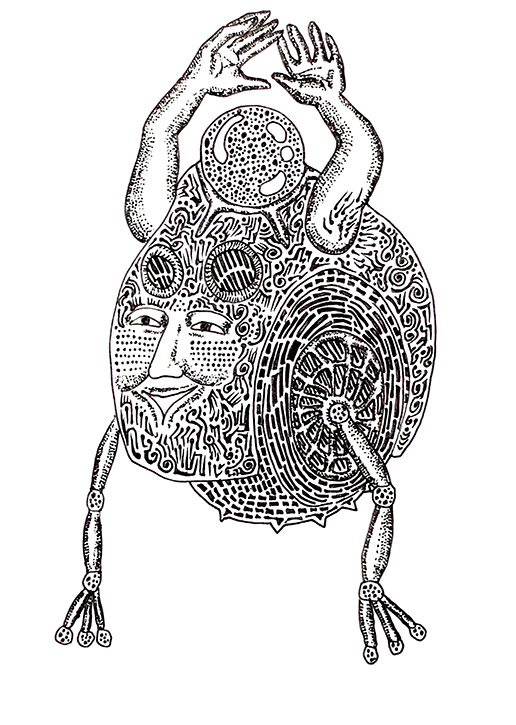 Kate Bradbury often makes up stories and tales, telling them across the piece using mono-printing and minute ink pen details. Hakunogawa draws from her imagination onto small postcard-sized pieces of paper – this, she believes, helps with her wellbeing. Chris Neate is guided by some external force controlling his hand, believing that the act of drawing keeps him calm. Through drawing and collaged items, Raymond Morris expresses the spiritual forces he feels exert a daily influence on his daily life, and Terence Wilde draws on his own mental health journey as an adult survivor across his intense drawing and ceramic work.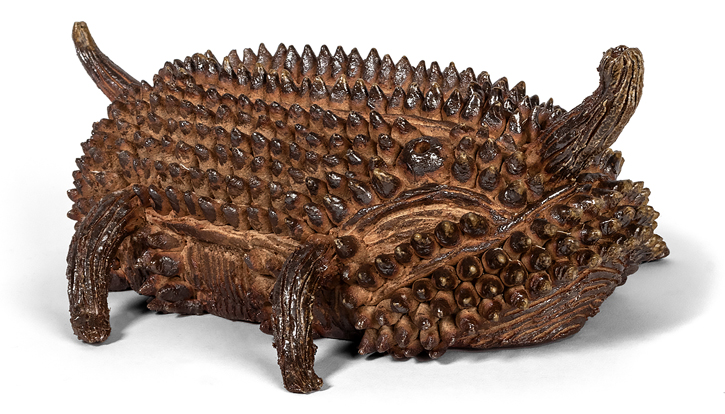 The final artworks in room two are a set of five ceramic beings from Japanese artist Shinichi Sawada, who is well-known for featuring in Massimiliano Gioni's Encyclopedic Palace at the Venice Biennale in 2013. These creatures – some with bodies covered in small spikes – all command your attention and warrant a closer look at how the crystallisation process in the wood-fired kiln has altered the colouring of the clay across the surface of the works.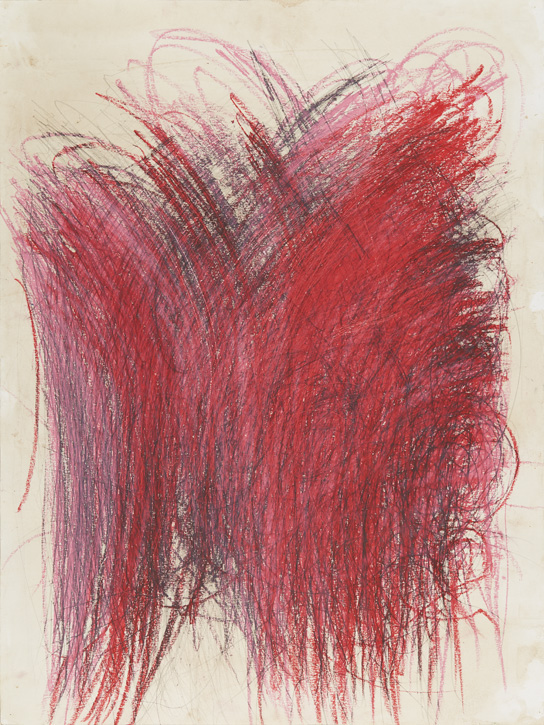 The third room is where colour is most prevalent: in the confident, dense, vortex drawings and heavily wrapped sculptures of Nnena Kalu; the lung-like, built-up repetitive marks of Éric Derochette; the layered text which echoes words Dan Miller says as he works; and the earth-coloured series of marks by Joe Goldman, which lead your eyes across the paper.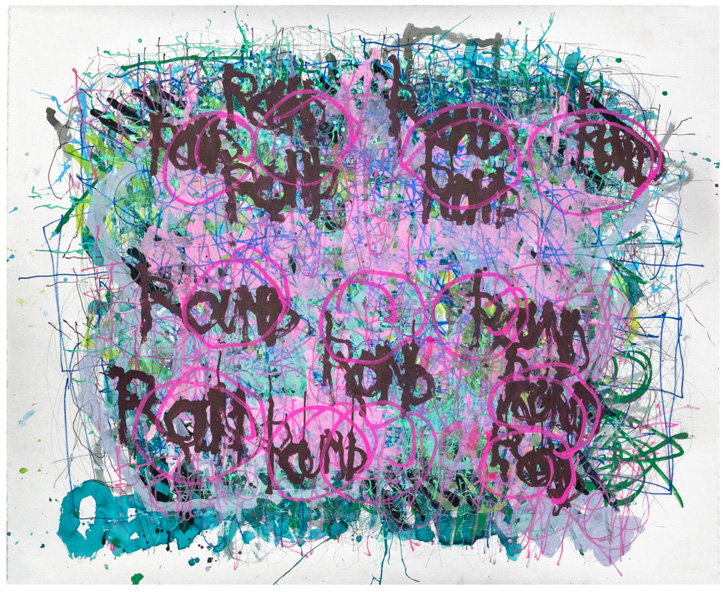 It has been an honour to have curated this show, bringing together many of the artists I support through my gallery work with several others whose works I have admired over many years. With a contemporary gallery showcasing this thought-provoking show, it continues to challenge preconceived ideas and to stimulate conversation and interaction. Since opening on 29th January 2022, the show has done just that and follows in the wake of the 'Prismatic Minds' exhibition at Flowers Gallery (co-curated by Russell Tovey and myself), during summer 2021. It also follows Studio Voltaire's retrospective solo exhibition for William Scott from the Creative Growth Art Studio in California in late 2021.
Change is happening! But I shall continue to champion these works and artists. One day I hope for a more equitable art world where all artists are seen on a level footing, without prejudice.
Jennifer Gilbert, Curator
'To all the Kings who have no Crowns' can be seen at Carl Freedman Gallery, Margate until 3rd April 2022