Art UK is delighted to announce the launch of the Weston Park guide on the Bloomberg Connects app.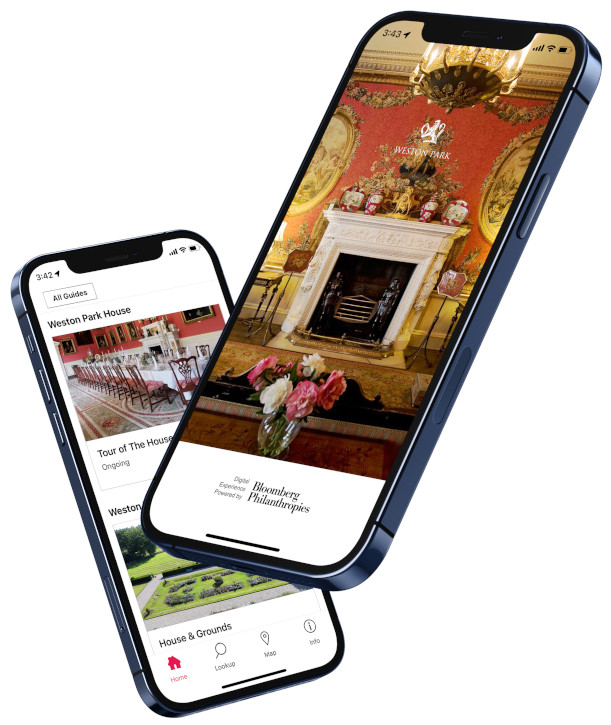 The Bloomberg Connects app is a free digital guide where you can explore content from numerous cultural organisations. Wherever you are in the world, you can access a range of content, either to add to your experience viewing the gallery in person, or to enjoy from the comfort of your own home. Weston Park's guide is an exciting addition to the diverse array of cultural institutions currently represented on the app.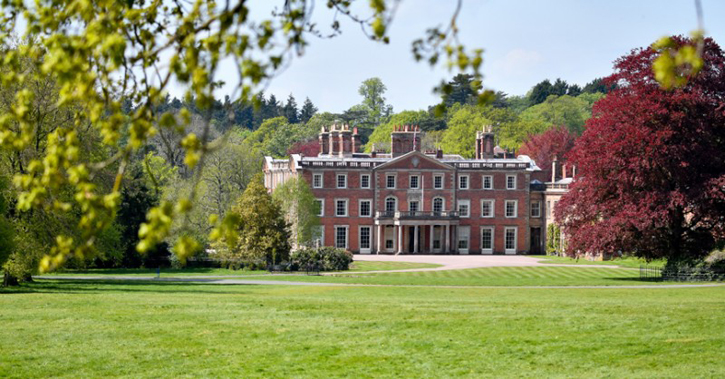 Weston Park is situated within a thousand acres of Capability Brown-landscaped parkland and gardens. It is home to remarkable collections of decorative and fine art, the core of which were amassed by the Earls of Bradford and their ancestors. Highlights of the vast collections include works by van Dyck, Gainsborough and Constable. These collections are on display in the historic house, which is open seasonally. The Granary Art Gallery – which is free to enter – is open to the public throughout the year and hosts changing exhibitions monthly.
Take a look at what's in store at Weston Park by exploring the site's new guide on Bloomberg Connects. There is a wealth of wonderful video and audio content for you to discover.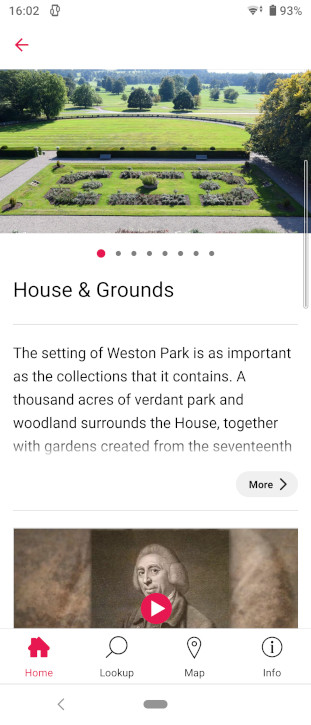 The guide provides a tour of the house, exploring exquisite spaces such as the Dining Room and the Library, as well as the impressive Tapestry Room. Made by Gobelins, the tapestries displayed in this room, as explained in the guide, 'are fabulous works of illusionistic fantasy – with supposed-paintings in apparently gilded frames, with what appear to be shadows on a damask ground, having birds and flowering festoons upon them and all set within what appears to be a giant gilded frame.'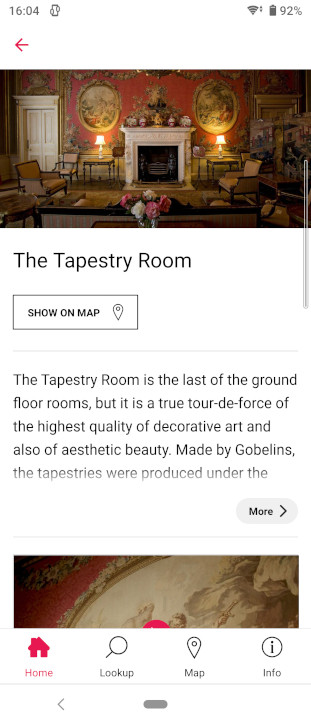 The collection also features works by van Dyck, and this portrait, Sir Thomas Hanmer, Cup Bearer to Charles I, is one of its finest.
As noted in the guide, 'Unsurprisingly this work is one of the most travelled in the Weston Park collection, having been exhibited around the world. Even in the seventeenth century, it was highly regarded, being seen by the diarist John Evelyn in 1685, when he wrote: "I dined at Lord Newport's, who has some excellent pictures, especially that of Sir Thomas Hanmer by Vandyck, one of the best he ever painted."'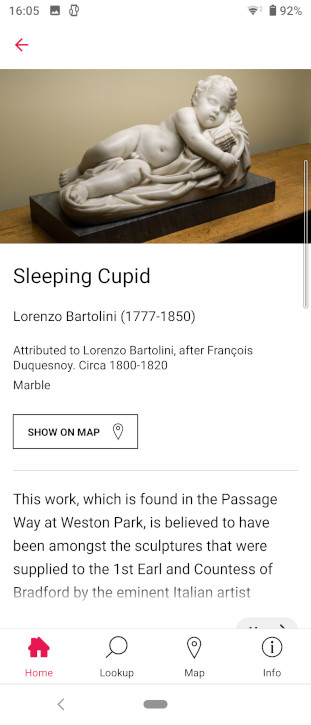 You can also explore Weston Park's interesting sculpture collection in the guide. These include works in terracotta, bronze and marble, and highlights include Sleeping Cupid by Lorenzo Bartolini, based on an early sculpture often attributed to Francois Duquesnoy, an early seventeenth-century French sculptor, and Hercules and the Erymanthian Boar, a reduced copy of a work by the Renaissance sculptor Giambologna.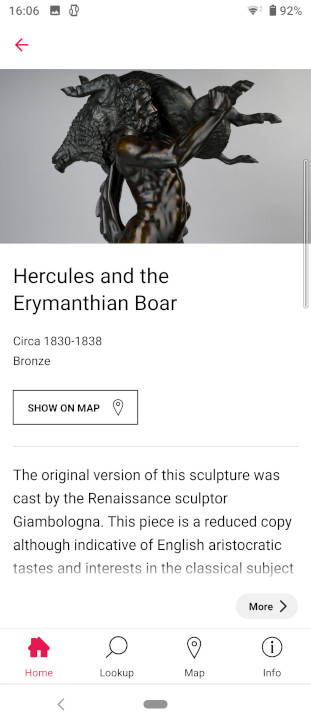 Weston Park also celebrates contemporary works through its programme of changing exhibitions in the Granary Art Gallery. 'Interconnections 4 – Contemporary Tapestry', is on display until 30th August 2022. This features work by contemporary tapestry artists from Ireland and Scotland and consists of 'around forty unique hand-woven tapestries of all sizes – from miniature to massive and all designed on a large range of themes.'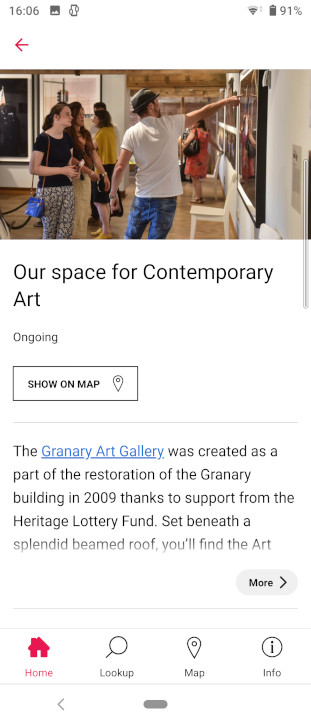 To explore more of Weston Park, download the Bloomberg Connects app today!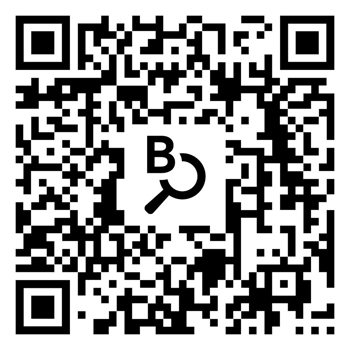 Jolif Guest, Collections Content and Liaison Officer, Art UK