Georgia O'Keeffe (1887–1986) is one of the most important figures in twentieth-century American art, renowned for her distinctive balance of abstraction with figuration and tenaciously pursuing her innovative style. Her iconic works of surreal abstractions, rural landscapes, urban cityscapes and organic forms – including flowers and bones – uniquely captured the experience of her environment and broke new ground for women artists.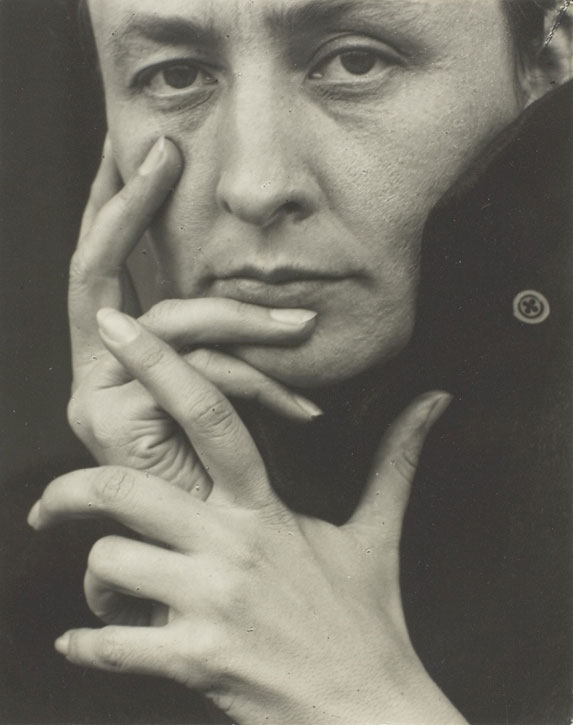 Though best known as a painter, drawing was central to O'Keeffe's practice. She used it as a language to evoke important moments and emotions – the curve of a flower petal, a desert horizon, the wave of one's hair, or the flow of a winding road. In fact, she took breaks from painting periodically throughout her career to focus only on drawing as it reinvigorated her, saying that these were often the best times in her life.
The touring exhibition 'Georgia O'Keeffe: Memories of Drawings' presents a portfolio of 21 photogravures of drawings made by O'Keeffe between 1915 and 1963, spanning the period she established herself as a major figure in American Modernism.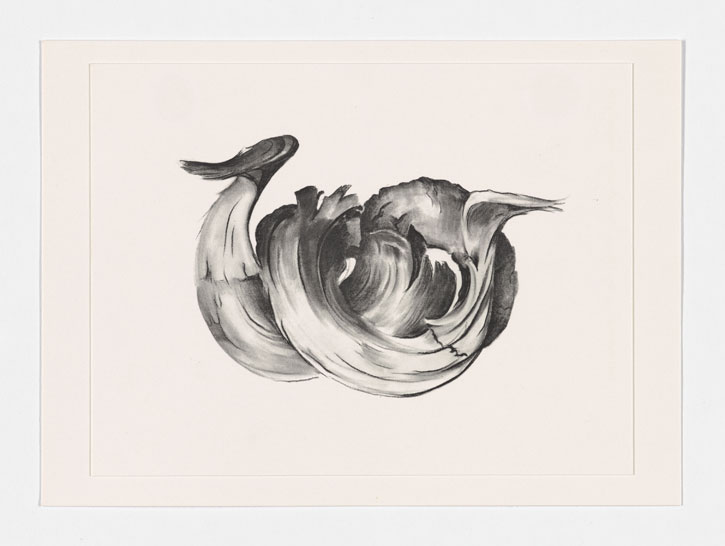 Photogravure is a printing method that produces etchings with the tone and detail of a photograph through exposure onto a copper plate. Using this process, O'Keeffe worked together with her agent and long-term friend Doris Bry (1920–2014) to create this collection of formative works. The selection charts key trajectories and motifs in O'Keeffe's practice, including nine of her earliest charcoal abstracts that were presented in her inaugural exhibitions.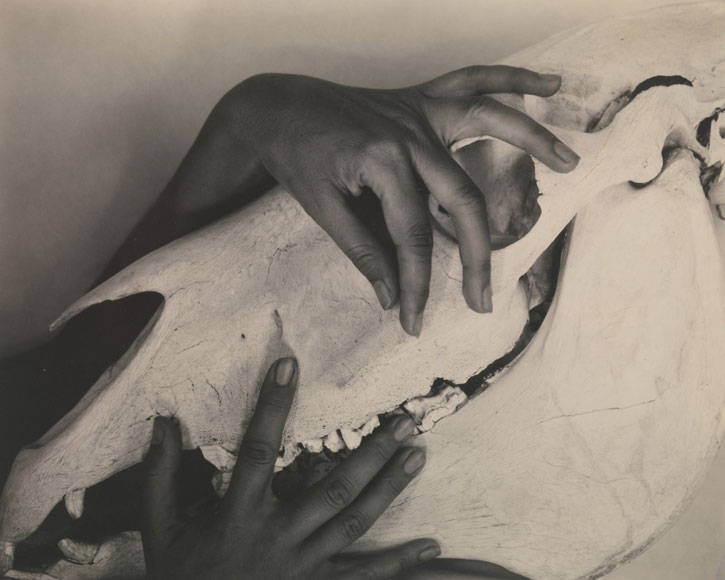 In a text she published alongside the portfolio, O'Keeffe wrote a sometimes fragmentary and often poetic commentary on why she made these drawings: 'what I had been taught was of little value to me except for the use of my materials as a language – charcoal, pencil, pen and ink, watercolour, pastel and oil [...] after careful thinking I decided that I wasn't going to spend my life doing what had already been done [...] I decided to put away everything I had done, and to start to say the things that were my own.'
While teaching at Columbia College, South Carolina, O'Keeffe produced the series of pivotal charcoal abstractions, which she posted to her friend the photographer and suffragist Anita Pollitzer (1894–1975). Pollitzer showed them to Alfred Stieglitz (1864–1946) – the prominent photographer and gallerist, who later became O'Keeffe's husband – spurring him to first exhibit O'Keeffe's work in 1916–1917, then every year between 1923 and his death. The 1925 episode launched her illustrious large format flower paintings.
What does drawing mean to you? For Georgia O'Keeffe, an artist known best for painting, drawing offered a reinvigorating break from the paintbrush. During her career, she often took time to focus solely on drawing, claiming they were some of the best times of her life. 1/3 pic.twitter.com/ezWpQFiCM7

— The Beaney (@The_Beaney) October 28, 2021
O'Keeffe travelled extensively, which gave her the respite and rejuvenation she needed for her mental health. She first visited Santa Fe holidaying with her sister Claudia in 1917 and Ghost Ranch, north of Abiquiu, in 1934 after another 13-month hiatus from painting. Struck by the western American landscape with its wide-open spaces, formidable sky and arid environment, it became her most fervent inspiration. Annual trips led her to ultimately leave New York, where she'd lived with Stieglitz, and make New Mexico her home in 1949.
A lifelong member of the National Women's Party, O'Keeffe was the first female artist to be awarded a retrospective in several leading American museums throughout the mid-1900s and persistently refused the gendering of her art as 'feminine'. This galvanised a new generation of second-wave feminist artists.
She lost her central eyesight in 1971, age 83, but continued to paint with assistance. With only her peripheral vision, it was drawing again where she found solace. Gradually she laid down most of her tools, yet still worked independently with graphite until 1984.
Before her death at the age of 98 on 6th March 1986, O'Keeffe's legacy was cemented by receiving the Medal of Freedom in 1977 and the National Medal of Arts in 1985.
Charlotte Baker, Assistant Curator, Hayward Gallery Touring
'Georgia O'Keeffe: Memories of Drawings' is a Hayward Gallery Touring exhibition from Southbank Centre, London, running until 5th December 2021 at The Beaney, Canterbury Museums.
Further exhibition dates and locations:
15th January – 20th March 2022 at The Point, Doncaster
18th June – 17th Jul 2022 at The Turner House, Penarth
1st October – 24th December 2022 at Stevenage Museum
14th January – 22nd April 2023 at Dick Institute, Kilmarnock
26th August – 15th November 2023 at The Gallery at Winchester Discovery Centre