There is no better place to discover and learn about Duncan Grant (1885–1978) than through Art UK. With over 300 works by the artist on view, ranging from slight sketches to major finished oils, almost every aspect of his long and fertile career is represented.
We can find him in a teasing, playful mood, boldly distorting a figure to fit in with the shape and needs of a design, or exploring with quiet intimacy a still life or portrait. At other moments his modern interest in colour and light, awakened in him by the French Post-Impressionists, Matisse and Cubism, almost seems to override attention to form. In other works, this evolves into pure abstraction.
After various experiments with new methods of representation, the abstracts Grant produced around 1915 placed him at the forefront of the avant-garde. The most extreme of these was an abstract kinetic scroll, now in the Tate (yet to be included on Art UK's database). It consists of 17 sections, in each of which there appears to be a cluster of oblongs that tilt, rise and fall again as the scroll is slowly wound past a viewing aperture, to the accompaniment of a slow movement from one of Bach's Brandenburg concertos. It was conceived in the autumn of 1914, soon after the announcement of war, which may explain the grave solemnity of this work.
But most of Grant's abstract works are in some way tied to real life: the non-representational In Memoriam: Rupert Brooke (1915), for example, in the Yale Center for British Art, commemorates the death of the poet.
Tate's c.1915 abstract painting, titled Interior at Gordon Square, hints at the screens or stacked paintings, door and window openings that may have given rise to this image. And The White Jug, in Southampton City Art Gallery began life as autonomous abstract, until the jug and lemon were added around 1919, not to cancel out the earlier abstract but to show how beautifully married abstraction and representation can be.
All through his career Duncan Grant took a lively interest in the history of painting. His ability to learn from others, from the present and the past, is one reason why his art has such flexibility and resonance. It also made him willing to embrace change.
In addition, he had a deep love of reading. He obtained great enjoyment from Jane Austen's novels. He became wholly absorbed in the four volumes of letters by Henri Beyle, the novelist famous for his ability to combine clear-headed analysis with romantic feeling, and better known by his pen name, 'Stendhal'. Grant also frequently returned to Delacroix's Journal, not least for the emphasis Delacroix places on the painter's imagination and for his advice that 'the first merit of a painting is to be a feast for the eye'.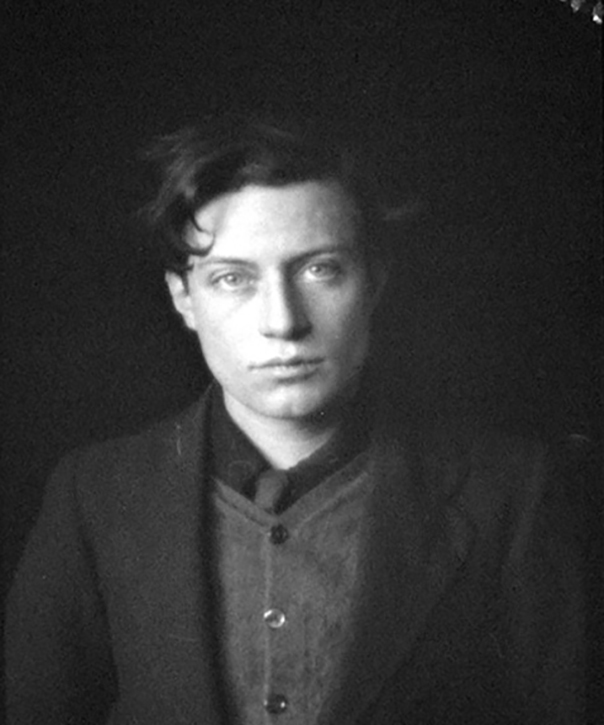 Grant's own background was romantic but impecunious. He had been born at the Doune, the ancestral home of the Grants of Rothiemurchus, some three miles from Aviemore, where his grandfather, Sir John Peter, and his wife Lady Grant lived. They had eight children and, eventually, 38 grandchildren.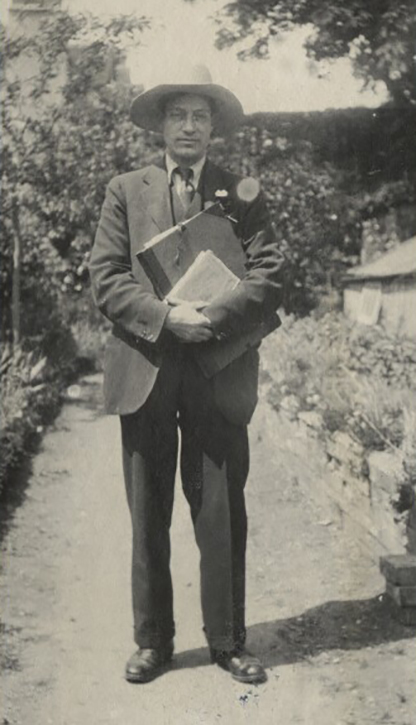 Like previous and future lairds, Sir John found the Doune a mixed blessing, a financial burden not always mitigated by the income from the estate. When he died, unpaid debts removed almost one-third of the value of the house and its estate.
In 1974, in his 89th year, Grant had the dispiriting experience of revisiting the Doune after a long break of time. By then it was in a state of complete dereliction. Although as a child he had made return visits to the Doune, most of his childhood had been spent in India, owing to his father's position in the army. With his parents, he moved around India, from Meerut to Chakrata and Mooltan. The attachment, which in later life he developed towards Charleston, the Bloomsbury house situated at the foot of the South Downs, may suggest that his peripatetic childhood had left unsatisfied his need for a permanent home. He certainly inherited no family fortune, but instead he retained a valuable family characteristic, namely an undemanding gentleness that paradoxically had a powerful effect on others.
Although Grant was primarily homosexual, he had a daughter by the artist Vanessa Bell, with whom he lived much of his life in a domestic and working partnership.
One of his earliest paintings in Art UK's online collection suggests that his talent for painting was partly innate. He painted The Kitchen in 1902, a work which owes much to James McNeill Whistler in its use of low-key tonal harmonies, but it also has exceptional subtlety in the handling of light. Notice how the light pours not into the shadowy foreground room, with its kitchen table, but into the far room, from an unseen window.
Placed on the kitchen table are a small cluster of objects, the largest of which is a decorated milk jug. The strong white highlight that runs down its side links it with the woman in the pale blue dress and white overall in the room beyond, thereby setting up a movement of to and fro between the two rooms. It is not surprising that this quietly sophisticated work was acquired in 1959 by the Chantrey Bequest and gifted to the Tate Gallery, as it was then called.
Throughout his career, Grant frequently caught the attention of eminent collectors. One of these was the civil servant, Edward Marsh, who in 1905 was made private secretary to Winston Churchill when he became the Under-Secretary of State for the Colonies. In 1911 Marsh bought Grant's Parrot Tulips, now in the collection of Southampton City Art Gallery. Its richly sonorous effect is created not only by the colour of the tulips in the tall glass vase but also by the pattern of flowers along the edge of the table cloth and in the background wall hanging.
The painting remained, Marsh tells us, 'one of my best treasures'. It also brought about a conversion. As a collector, Marsh had moved between the ancient and the modern, but after 1911 he bought only work by contemporary artists. 'Buying Old Masters in shops', he said, 'began to seem a sheeplike, soulless conventionalism. How much more exciting to back what might be roughly called one's own judgement… to go to the studios and the little galleries, and purchase, wet from the brush, the possible masterpieces of the possible Masters of the future!'
Another admirer of Grant's work was the Bolton mill-owner Frank Hindley Smith, whose large collection of French and British art was, at his bequest, gifted to diverse museums and galleries after his death.
In this way, Tate received an attractively limpid painting by Grant of the pond at Charleston, which is simply titled Landscape, Sussex, and signed and dated 1920. His feeling for the Sussex landscape and the garden at Charleston inspired many pictures and enabled him to revive and refresh the pastoral tradition in British art, as can be seen in Garden Path in Spring, with its delicate portrayal of flowering fruit trees.
Many British artists, once they have arrived at a distinctive 'signature' style, stay with it, making variations upon it from then on. But not Grant. There is a fluidity to his artistic development, a readiness to mutate or to respond to new experiences or new ideas. He had a vigorous sensibility and an eye alert to many things. His wit, imagination and discernment can be seen in another Tate picture, his The Queen of Sheba (1912), an amusingly theatrical piece, and possibly a satire on his cousin, the writer Lytton Strachey and his sister Pernel.
The variety of Grant's work is astonishing. He painted most days of his life, regarding it, like breathing, as an essential activity. Rightly, his obituarist in The Times spoke of his 'unassuming dignity' and his 'deeply held conviction that the best of human activities is painting'.
Frances Spalding, art historian and author of Duncan Grant: A Biography