Art UK is delighted to announce the launch of the Dorich House Museum guide on the Bloomberg Connects app.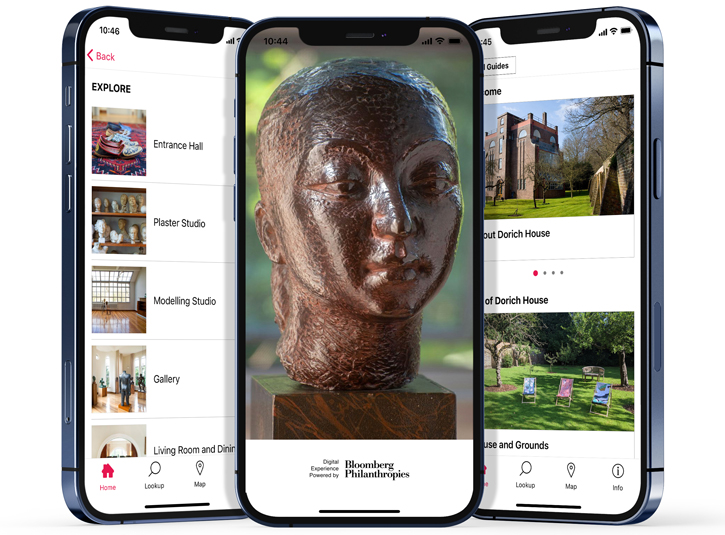 The Bloomberg Connects app is a free digital guide where you can explore content from numerous cultural organisations. Wherever you are in the world, you can access a range of content, either to add to your experience viewing the gallery in person, or to enjoy from the comfort of your own home. Dorich House Museum's guide is an exciting addition to the diverse array of cultural institutions currently represented on the app.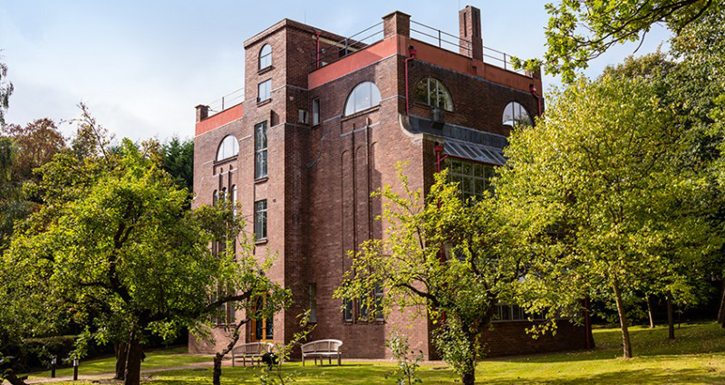 Dorich House is the former studio home of the sculptor Dora Gordine and her husband the Hon. Richard Hare, a scholar of Russian art and literature. Made to Gordine's design and completed in 1936, the building is an excellent example of a studio house made by and for a female artist.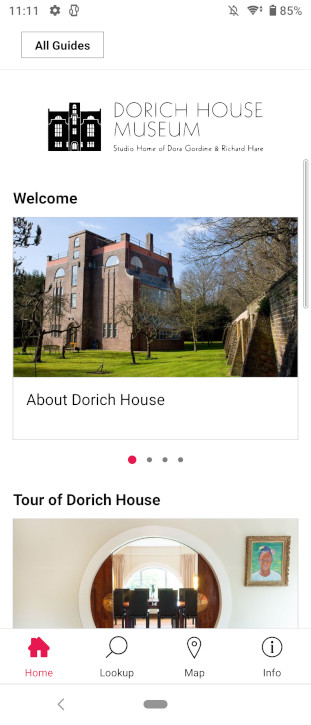 Dorich House Museum's new guide on the Bloomberg Connects app features a range of content exploring Dorich House's fascinating history. Highlights include content exploring Gordine's subjects and sitters, hearing from Gordine's friends who visited her at the house, and current projects taking place at Dorich House Museum today.
The guide's 'Subjects and Sitters Trail' highlights some of Gordine's most famous sitters and shares stories about some of her fascinating artworks. For example, Carmen, pictured below.
An excerpt from the guide reads, 'This figure was inspired by the ballet Carmen by Roland Petit, which premiered in London on 21 February 1949 with Renee Jeanmarie in the lead role. According to an article of 1956 in Figure Quarterly, Gordine made nine consecutive visits to the ballet, "sitting in a different seat each time so that she could see dance movements in relation to her three-dimensional medium". Joan Williamson, who was the daughter of the economist and banker Sir Andrew McFadyean, was the model for this work, and she accompanied Gordine on her trips to Princes Theatre to watch the ballet.'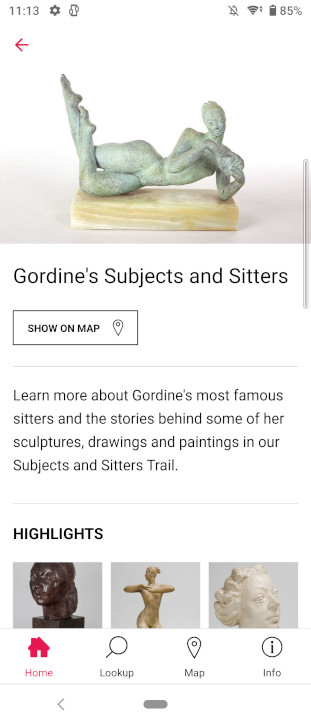 The guide also shares fascinating insights into what it was like to visit Dorich House when Gordine lived there. Here's an excerpt from a recording featured in the guide, where Gordine's friend, Tim Harrison, remembers the Dorich House kitchen, 'We – she and I – would share a morning coffee on our Tuesdays, and I would be served breakfast. [...] Now the coffee was really strong. [...] And she has this device, she had a little sealed pan with a turning handle built in the top – something I've actually never seen since – a personal coffee-bean roasting pan. [...] And from this she created this extraordinary, syrupy, sweet black coffee. You know, the sort of stuff that, you know, proverbially, you could stand a spoon in. It was also always made with – her tip for good coffee – make it with a crushed cardamom seed to bring out the flavour of the coffee: 'It brings out the flavour of the coffee', she would always say. [...] Whatever the rights and wrongs of Dora's coffee-making routine, I have to admit, I still pop a cardamom pod into a coffee pot to this very day.'
Today Dorich House Museum features a range of events, performances and installations celebrating female creative practitioners. The guide features information about current artist-in-residence Nadia Hebson. An excerpt reads: 'Working obliquely with the legacy of women artists, Hebson has sought to comprehend the relationship between painting, biography, persona and clothing, through a consideration of the work of Winifred Knights (1899–1947) and Christina Ramberg (1946–1995). Hebson's practice spans the mediums of painting, sculpture and relief and text which can be subjective, poetic, or academic in tone.'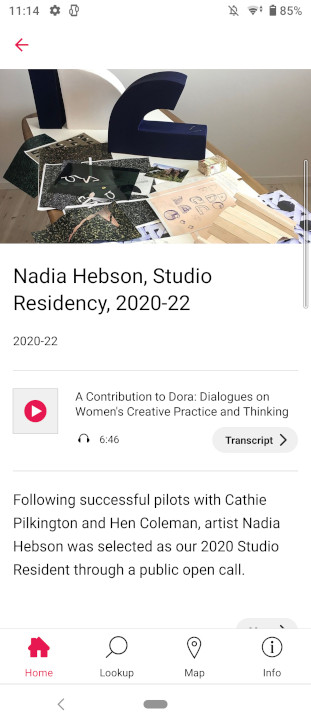 To explore more of Dorich House Museum, download the Bloomberg Connects app today!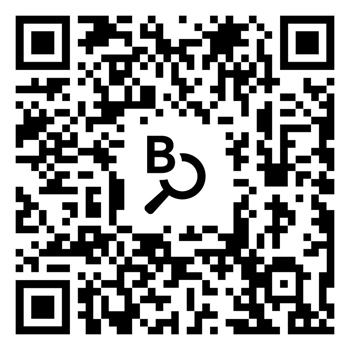 Jolif Guest, Collections Content and Liaison Officer