Since The National Lottery's first draw took place on 19th November 1994, more than £40 billion has been raised for good causes in the areas of arts, sport, heritage and community. The 25th birthday is a moment to celebrate the extraordinary impact The National Lottery has had on the UK, including our own organisation.
Art UK was awarded £2.8m from the National Lottery Heritage Fund in 2017 for our major sculpture project. The National Lottery has made more than 5,500 millionaires, but its primary purpose is giving to good causes – over 565,000 individual grants have been awarded across the UK. That's the equivalent of 200 life-changing projects in every UK postcode district.
As of November 2019, over 20,000 people have taken part in-person in the sculpture project. By the end of December 2020, we will have digitised thousands of sculptures, run 200 learning events for people of all ages and provided hundreds of skills development opportunities for volunteers, students and collection staff.
We want to thank The National Lottery players for contributing around £30 million to good causes every week, by sharing ten ways the Lottery funding is transforming lives and providing greater access to the nation's sculpture.
1. Building a team of project staff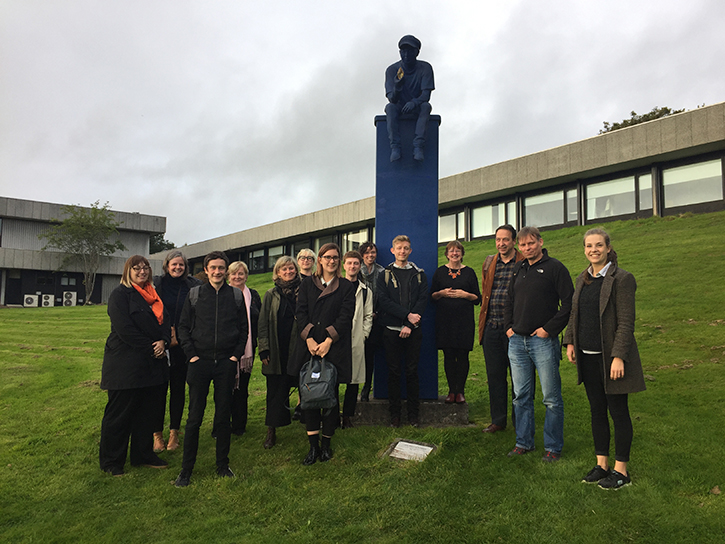 Over 40 new staff have been recruited and trained as part of the project. We have even opened a small project office in Glasgow for a team of Project Officers and Image Officers. Our staff are working closely together to bring the project to life and are busy organising photography, training volunteers, developing learning activities and clearing copyright with artists.
2. Digitising sculpture across the UK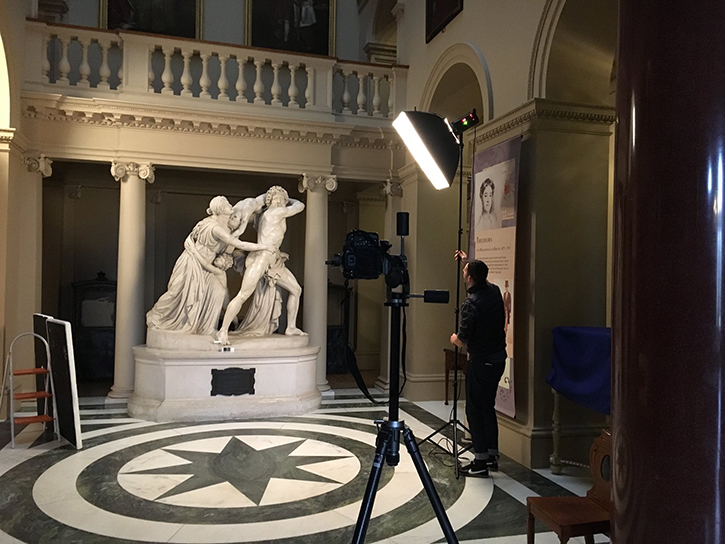 Our team of intrepid Coordinators and Photographers are working directly with museums, hospitals, universities and other public organisations across the UK, to catalogue their sculpture. A thousand collections are taking part in the project, from Orkney to Jersey, and all points in between.
3. Developing a dedicated team of volunteers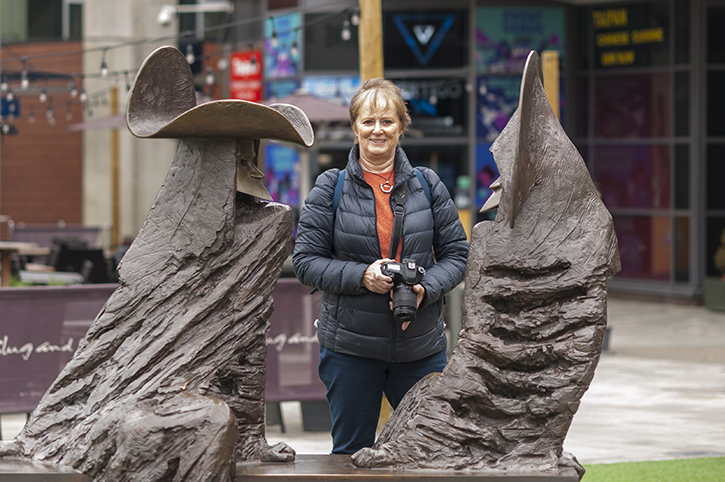 Over 300 volunteers have taken part in the project so far, contributing 1,500 days of their time on research, photography and data management.
4. Taking sculptures into schools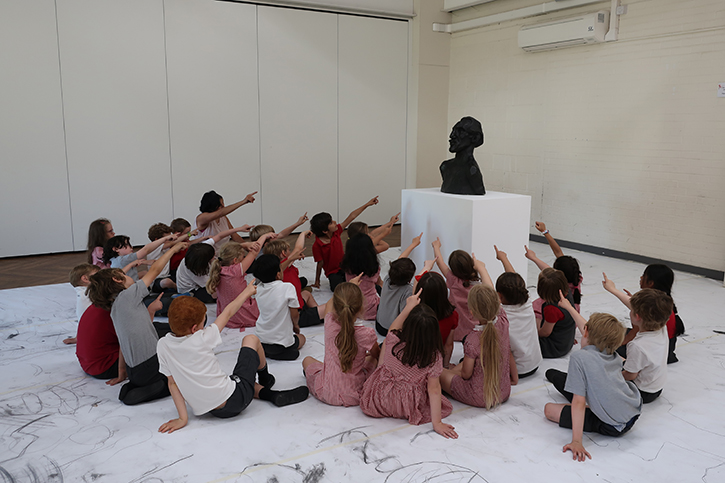 Our Masterpieces in Schools programme has seen 47 sculptures taken into schools for a day of engaging, exciting workshops and activities. 8,500 people have benefitted from this programme so far. We will be running more Masterpieces in Schools before the end of the summer term in 2020.
5. Developing activities to learn about sculpture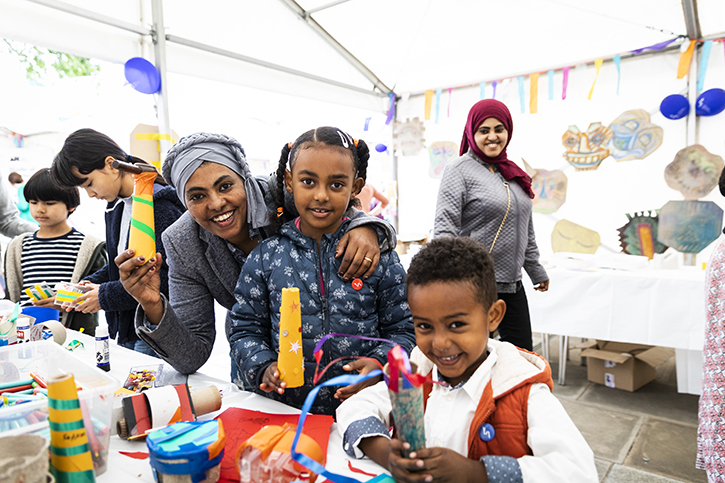 Our varied public engagement programme, Sculpture Around You, has included a street party in Wakefield, workshops for blind and partially sighted people, a family event in Southampton and sculpture recording in Dundee. Over 10,500 people have taken part in these events. We will be running many more activities before the end of the project.
6. Creating short films about sculpture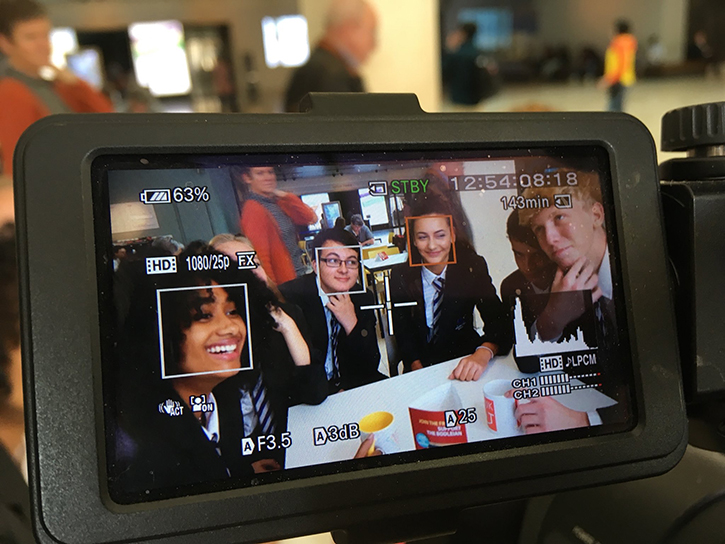 Our project partners CultureStreet are making 35 films about sculpture – 25 sculpture review films with schools and 10 sculptural practice films featuring contemporary sculptors. A further 25 films are being made by schools, under guidance from CultureStreet, as part of the 4MinuteFilm Challenge.
7. Training staff and volunteers from collections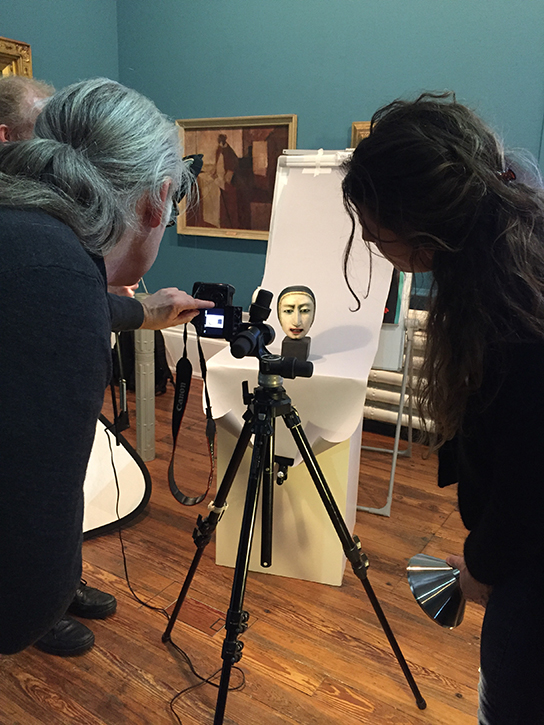 We are providing opportunities for staff and volunteers from organisations taking part in the project, to develop their skills in sculpture digitisation and caring for the sculpture in their collection. We have run 26 training days so far for 286 people.
8. Creating opportunities for students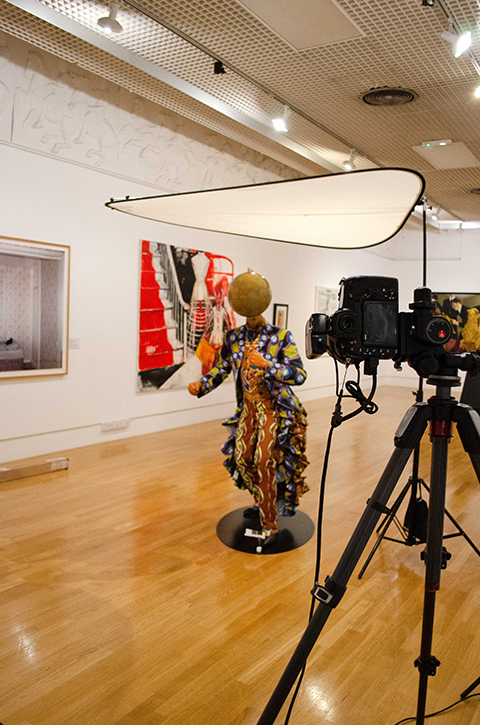 We have been working with Nottingham Trent University to offer shadowing days and placements for photography students. They have been able to observe first-hand how our professional photographers produce high-quality images of sculpture in a variety of situations.
9. Providing an online sculpture catalogue
We started adding sculpture to Art UK in January 2019. You can now search and browse over 10,000 sculpture records. We will have added thousands more by the end of 2020.
10. Writing stories and making new discoveries
Art UK's stories are highlighting the wealth of fascinating sculptures across the UK. You can already read about the treasures of the National Trust at Knole, rugby sculptures at Twickenham and public sculptures in Dundee.
Our Art Detective initiative is helping make new discoveries about sculpture, sitters and sculptors.
Art UK is very grateful to the National Lottery Heritage Fund and the National Lottery players for making this project possible.
Katey Goodwin, Art UK Deputy Director and Project Manager for Art UK Sculpture