The painting of Patrick Garland on Art UK was painted in 2000.
It is one of several that I did of Patrick and also his wife Alexandra Bastedo.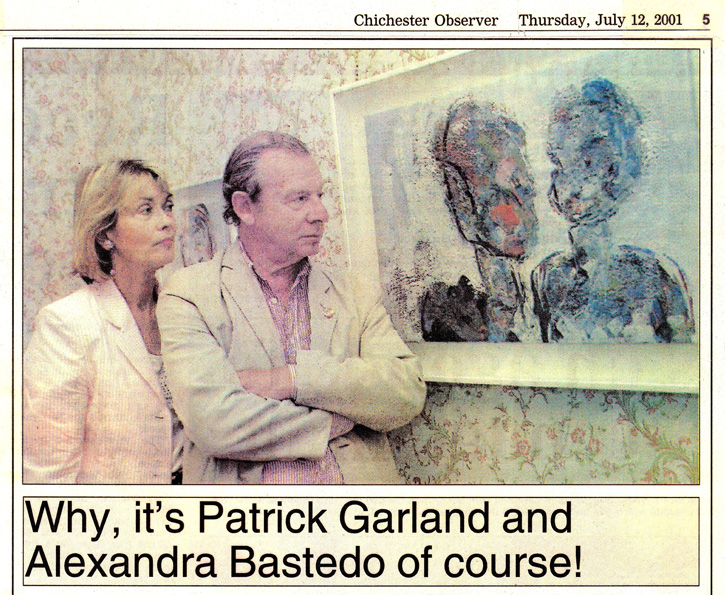 Patrick had a very varied career as an actor, writer and theatre director and was twice Artistic Director of Chichester Festival Theatre. Alexandra was doing less acting in later years and ran an animal sanctuary that continues.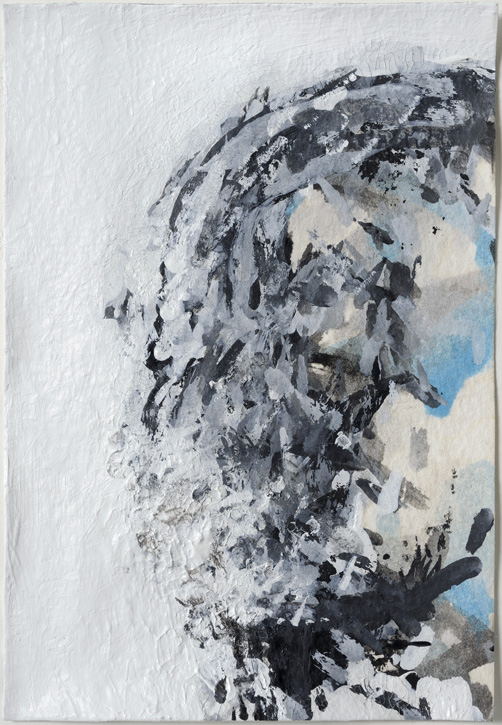 I knew Patrick from the late 1990s when I became the partner of his sister-in-law, Gill. She had been married to Alexandra's brother Lindsay until his death from cancer at 46.
From the time Patrick and I met until his death in April 2013 and Alexandra's death just nine months later in January 2014, the four of us were very friendly; spending much time together and always seeing each other at Christmas.
Because of work I seldom travel but for the first time in many years, I was persuaded that the four of us go to Ibiza and then to Corsica where Patrick had first owned a house in the 1960s. Subsequently, he and Alexandra had a house in the mountain village of Sant'Antonino. Patrick was writing a book about Corsica at the time of his death.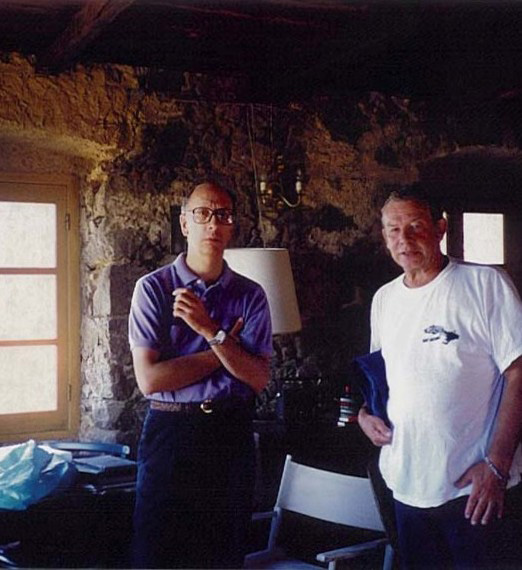 Patrick and I talked ceaselessly usually about books and the theatre. I went to the theatre with him and Gill and I to the first nights of Patrick's own productions; always going to his productions at the Charleston Festival in Sussex.
Towards the end of his life Patrick asked me to be his literary executor. Although it was a great compliment I declined because of a lack of necessary expertise in performing rights etc. and because as a painter I would not have had the required time. However in the remainder of his life I did what he wanted to help in his literary affairs.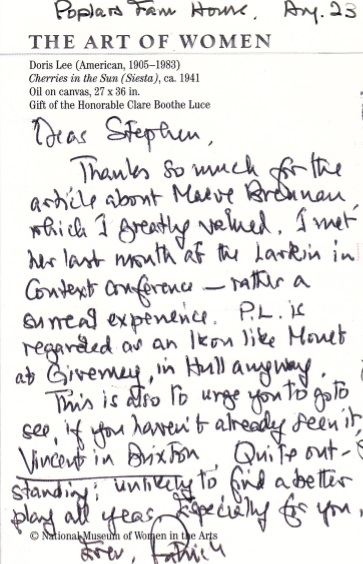 So, out of this close friendship came several paintings including the one that appears on Art UK and is in the collection of the University of Sussex.
Stephen Finer, artist
Editor's note: you can see Stephen Finer's other watercolour of Patrick Garland here.