The year 2020 was that of the staycation – and 2021 isn't looking too different. Between widespread travel uncertainty and the growing trend for eco-conscious holidays and 'micro-cations', staying put is the new jetting off. Offering the opportunity to unwind and recharge while appreciating the beautiful scenery right on the doorstep, it is easy to see why more of us than ever will be keeping closer to home this summer.
The Art UK Shop has a fantastic range of prints to celebrate the beauty of the British getaway, from wild landscapes to spectacular seaside scenes and beautiful cityscapes. If you're looking for some long-weekend inspiration or a memento of your favourite destination, here are our top picks of stunning staycation art prints to inspire your next trip
On the Dart by Lucien Pissarro (1863–1944)
This beautiful painting of the River Dart is typical of Pissarro's distinctive style, which was influenced by Impressionist and Neo-Impressionist techniques, and in particular the pointillists Georges Seurat and Paul Signac. Sparkling blue water and white-washed homes feature in this lovely summery scene – and the fact that it could have been painted yesterday perhaps shows why Devon is such an enduringly popular UK holiday spot.
Porthgwarra by Ernest Procter (1886–1935)
The tranquillity of the remote fishing hamlet of Porthgwarra, on the tip of south-west Cornwall, is captured delightfully in this artwork by English designer, illustrator and painter Ernest Procter. But staycationers beware – the popularity of Porthgwarra has surged in recent years after its untouched sandy cove and clear blue sea featured in a particularly memorable scene of the BBC drama series Poldark.
Dyffwys, North Wales by Christopher Williams (1873–1934)
The stunning scenery of Snowdonia, one of the UK's most popular tourist destinations, has been a source of artistic inspiration for many artists over the years. This beautiful print by Welsh artist Christopher Williams perfectly captures the changing landscape, with a bold colour palette which will brighten up your home.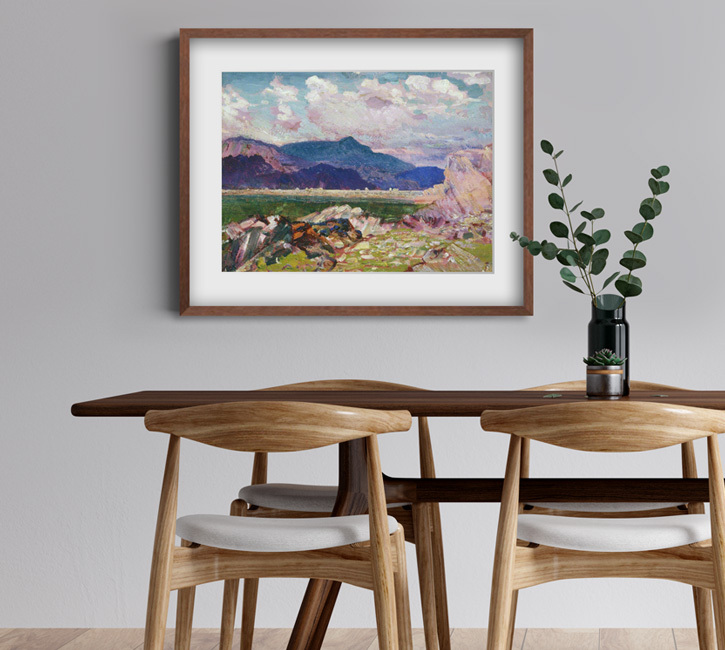 Cumberland Landscape by Christopher Wood (1901–1930)
Cumberland is a historic county which now forms part of Cumbria, one of the most sparsely populated areas of England. This stylised landscape by Christopher Wood, with its grey, overcast sky, damp marshland and rolling hills, is highly evocative and reminiscent of summer holidays in the English countryside.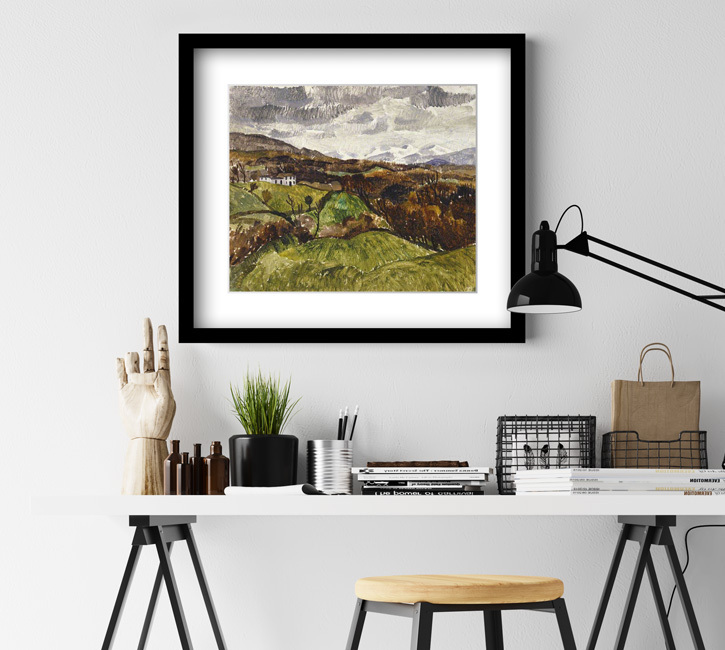 Edinburgh from Castle Street by William Crozier (1893–1930)
William Crozier was a Scottish landscape painter and important figure in the development of the Edinburgh School. His Cubist influences and appreciation for bright sunlight and deep shadows can clearly be seen in this beautiful view of Edinburgh from Castle Street, which is the perfect print to inspire your next UK city break.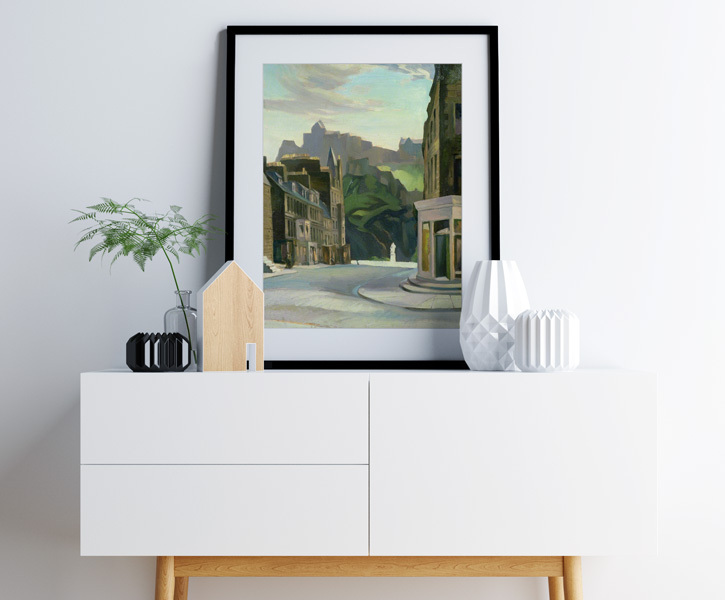 Sea from a Sandy Beach by Sarah A. Doidge (c.1830–after 1900)
For many of us a secluded beach is the pinnacle of staycation perfection, and since that's pretty hard to find these days, why not let your imagination do the work instead? Allow your mind to wander with this delightful painting of a golden sandy beach and calm sea by Sarah A. Doidge, which so beautifully captures the idyllic British coastline.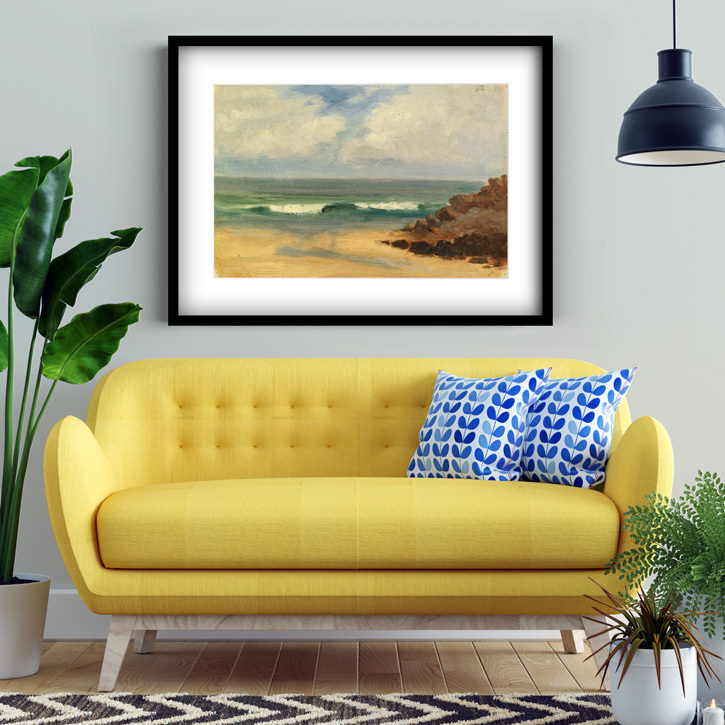 There are many more art prints to inspire your staycation on the Art UK Shop and we hope you find one you love. And remember, all purchases directly support our partner museums, galleries, charities and trusts that care for the nation's art.
Alexandra Colton, Online Shop Officer at Art UK