A much-anticipated summer of sporting events has been cancelled, leaving fans bereft and television schedules full of Best Sporting Moment countdowns. While this undoubtedly means significantly less coverage of Andy Murray's hip than most of us expected in 2020, and despite some events resuming behind closed doors, for many enthusiasts such silver linings just cannot compensate for the mostly sport-free summer to come.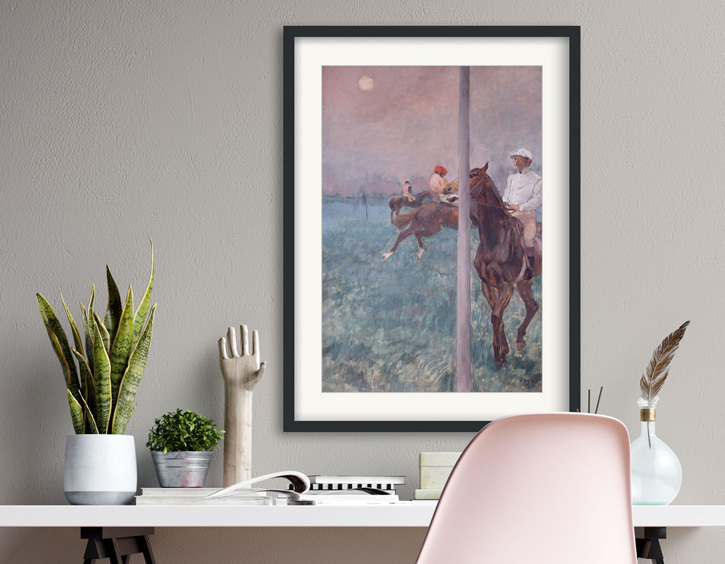 OK, so we can't bring back the Olympics, Euro 2020 or Wimbledon, but our selection of sport-themed prints from the Art UK Shop features beautiful artworks of various physical endeavours that won't be the same this year, like cricket, horse racing and sailing, and may just provide a glimmer of interest to help fill the void.
It's a somewhat calmer pursuit admittedly (we certainly won't be creating any edge-of-seat, watching-through-fingers, emotional-rollercoaster moments that come with the sports fan territory) but nonetheless one which we hope will bring a little joy to the most ardent and disappointed of sports fanatics.
And so, in honour of the well-worn TV format, here are our Top Ten Art UK Shop Sporting Highlights (feel free to hum an appropriate theme tune of your choice)...
With climbing due to make its hotly anticipated Olympic debut in Tokyo, disappointed fans may be reinvigorated with this stunning painting of mountaineers enjoying the sunrise at the summit of Mont Blanc.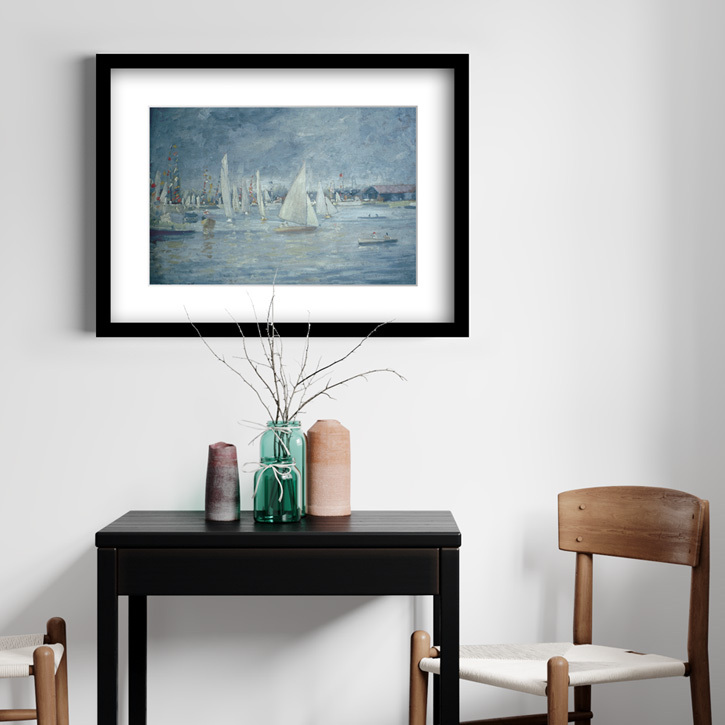 Perhaps not strictly a sport, but this lovely painting from the Atkinson Art Gallery Collection is comfortingly reminiscent of the English seaside summer, with a nod to the sailing races that we will be missing this year.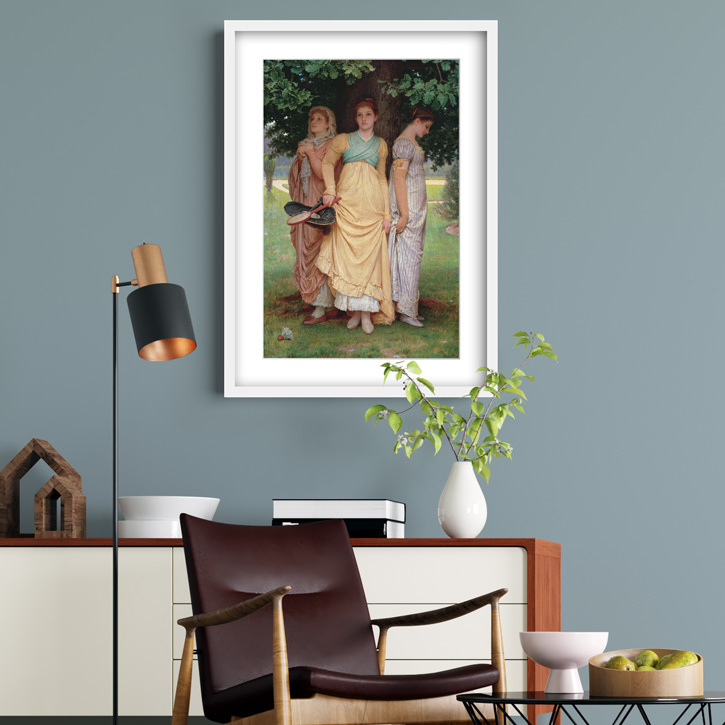 Who hasn't had to make a dash for the nearest tree mid-game thanks to the reliably unreliable British summer weather? This painting of an interrupted badminton game is also a reminder of the significant social and technological progress that has thankfully led to the invention of athleisurewear.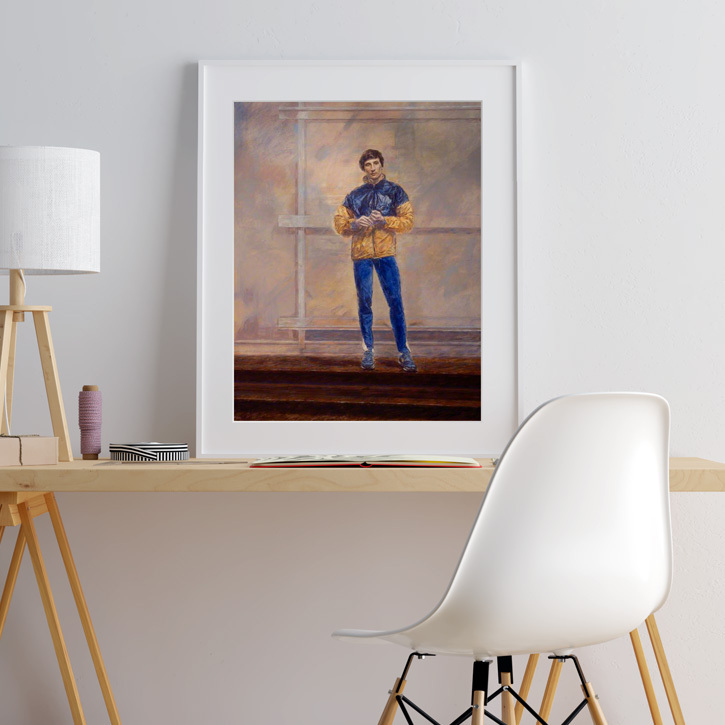 Completed in 1984, the year Sebastian Coe won his second successive Olympic 1,500 metres gold medal, this thoughtful painting is a reminder of a golden age of middle-distance running, when Coe's rivalries with fellow Britons Steve Ovett and Steve Cram dominated the sport.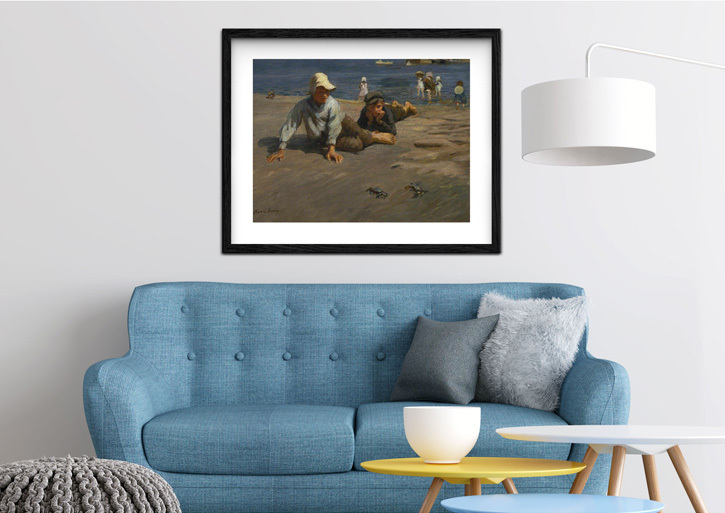 At the complete opposite end of the sporting spectrum, this quaint painting demonstrates the sort of activity that may actually be allowed this year – as long as social distancing guidance is followed of course.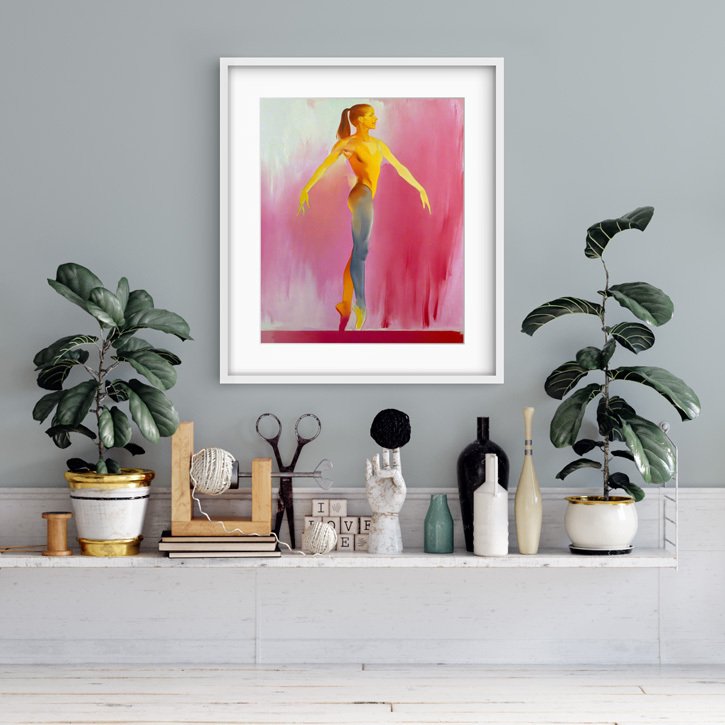 Getting a bit tenuous now... but with reports that this year's Strictly Come Dancing is set for a shorter series, dance fans can get their fix with this beautiful portrait of former judge Dame Darcey Bussell.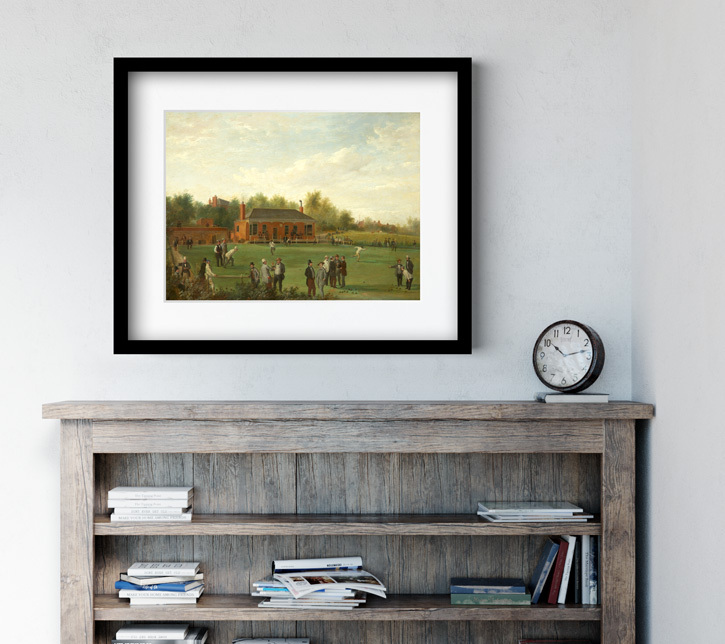 Back to actual sport of sorts with this wonderfully nostalgic painting, which – apart from the outfits and glaring lack of diversity – could be depicting any pre-lockdown Sunday afternoon in the local park.
The viewer sits as a participant in the crowd in this absorbing painting by James Dickson Innes, which may be a small comfort to boxing fans as events resume behind closed doors.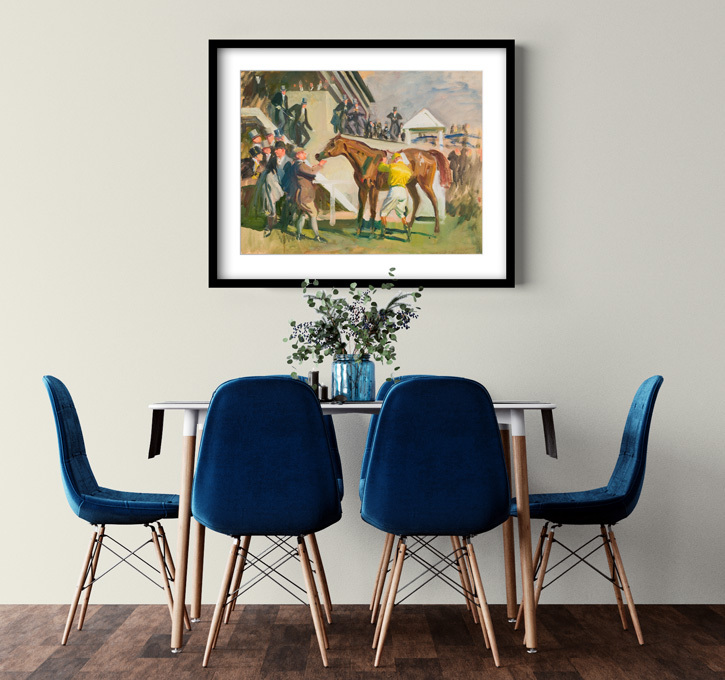 If horseracing is your thing then this delightfully evocative painting by Alfred Munnings, known as one of England's finest painters of horses, could be the perfect print for you.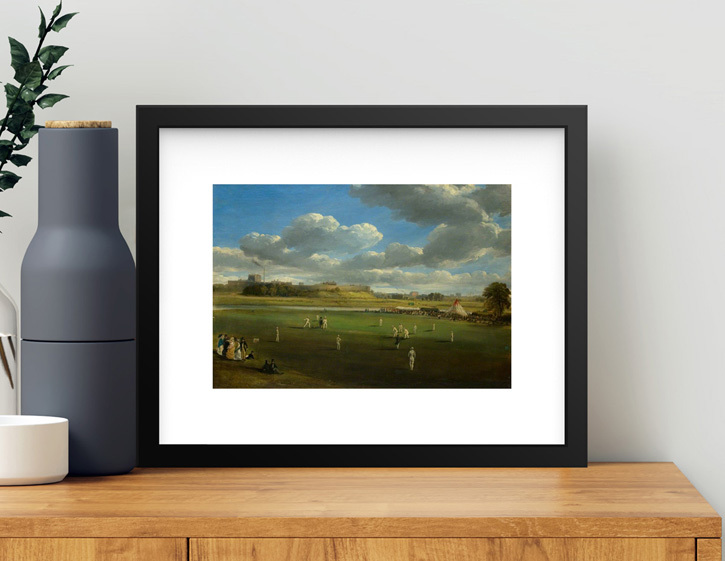 Cricket is another sport looking set for a spectator-free return. This painting is an important historical record of a cricket match, as it shows the players' outfits which included a top hat, making it a fascinating gift for enthusiasts of the game who are missing out this year.
If you're inspired by our choice of sporting highlights, our full range of prints is available to browse on the Art UK Shop.
We're still open for business (while adhering to all COVID-19 government guidance and best practice) and all purchases directly support our partner museums, galleries, charities and trusts that care for the nation's art.
Alexandra Colton, Online Shop Officer at Art UK