Art UK is delighted to announce the launch of phase two of the Graves Gallery's guide on the Bloomberg Connects app.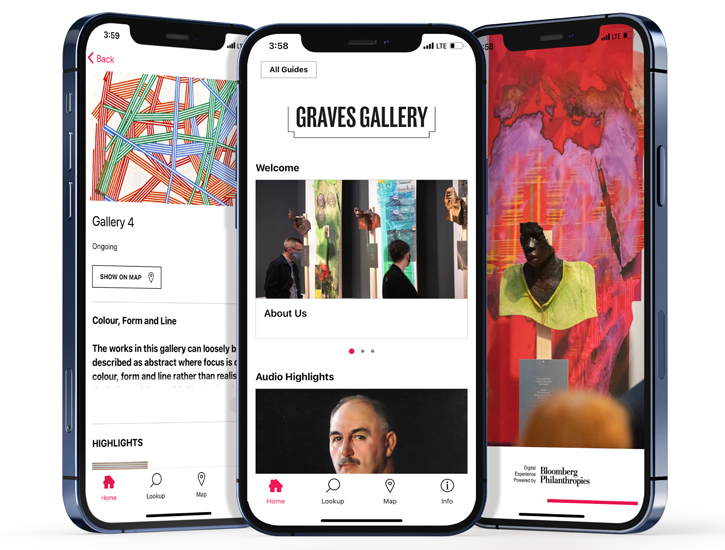 The Bloomberg Connects app is a free digital guide where you can explore content from a range of different cultural organisations. Wherever you are in the world, you can access a range of content, either to add to your experience viewing the gallery in person, or to enjoy from the comfort of your own home. The Graves Gallery's guide is an exciting addition to the diverse array of cultural institutions currently represented on the app.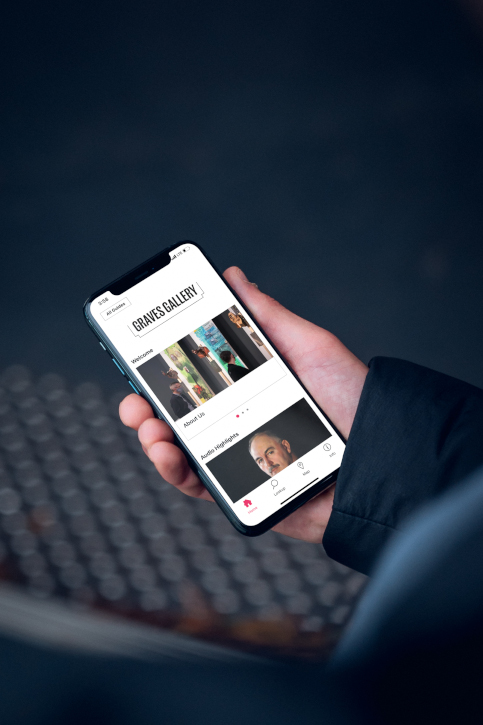 The Graves Gallery is home to Sheffield's dazzling visual art collection. It opened in 1934 in an Art Deco building currently shared with the city's library. The Gallery owes its existence to Sheffield businessman and philanthropist J. G. Graves who, as well as contributing funds towards the building of the Gallery, also donated 1,000 artworks to the city of Sheffield. Today, visitors to the Gallery can enjoy artworks by a range of important and significant artists, such as Paul Cézanne, Gwen John, Grayson Perry and J. M. W. Turner.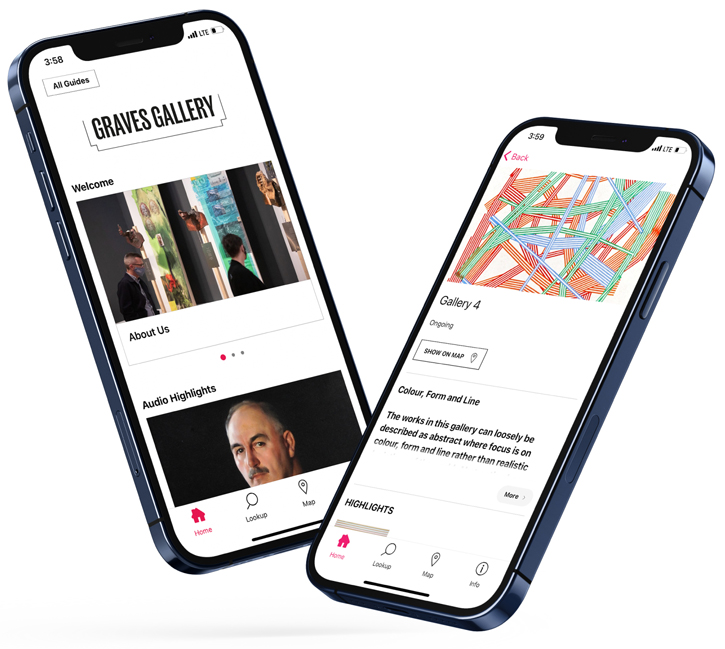 After an extensive redisplay at the beginning of 2022, new works and old favourites are now on display in the Gallery. Many of these works can now be explored in greater depth on the Bloomberg Connects app through extensive text and audio interpretation.
Did you know, for example, that Wilhelmina Barns-Graham was so entranced by glaciers, that she would leave her family during holidays to Switzerland to go off and climb them? She had synaesthesia – a condition where sensations are translated by a different sense to that which might be expected, for example, tasting colours – which may explain the very specific colour palettes that can be found in her paintings.
And what do you think about this painting of a grape harvesting festival in Burgundy by J. M. W. Turner? At first glance, it might look like a typical French scene, with the bright sun, the village of Mâcon in the distance and the peasants dancing in the foreground. However, the landscape actually looks very little like that at Mâcon and, in fact, much more closely resembles a view of the Thames from Richmond Hill that Turner would go on to use in a number of later paintings.
You can also find out about the history of the Church of Santa Maria della Salute, Venice, depicted in this painting by David Roberts. Roberts was originally a theatre designer, but gave up this work to pursue a career as a landscape painter. The church in this painting was built after an outbreak of the Black Death – bubonic plague – in Venice in 1630. Its designer, Baldassare Longhena was just 26 years old, but the church took 56 years to build! Poor Longhena died five years before it was completed, although he did live just long enough to see the building consecrated.
To explore these artworks, and more fascinating stories at the Graves Gallery, download the Bloomberg Connects app today!
Ben Reiss, Collections Content and Liaison Officer