In 2020, Sim Luttin of Arts Project Australia, Jennifer Gilbert of Jennifer Lauren Gallery, and I began a conversation about the need for a more inclusive and accessible contemporary art world for neurodivergent, intellectually, and learning disabled artists to be seen, heard, and participate.
These conversations were happening both internationally and digitally during the most extreme months of the coronavirus pandemic, so the opportunities for virtual connection were at the forefront of our minds. With initial funding from the Australia Council for the Arts, and the Aesop Foundation, our discussions evolved into Art et al.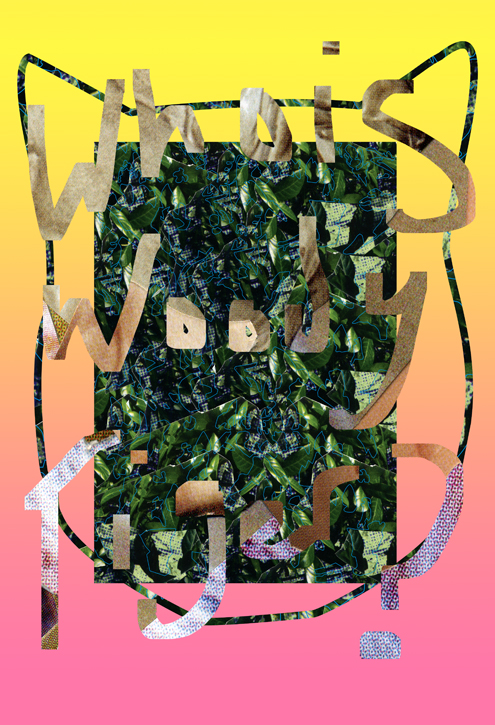 Art et al. is a curatorial platform that connects artists from supported studios with international peers, arts professionals, and audiences. The supported studios are a creative environment for individuals with specific health or social needs that encourages and supports their different art practices. They facilitate professional development and career-building opportunities for artists – individually, as a group, or as a collective. The focus of the platform is on global collaborations, partnerships, and commissions that result in artistic output, writing, curated projects, and exhibitions.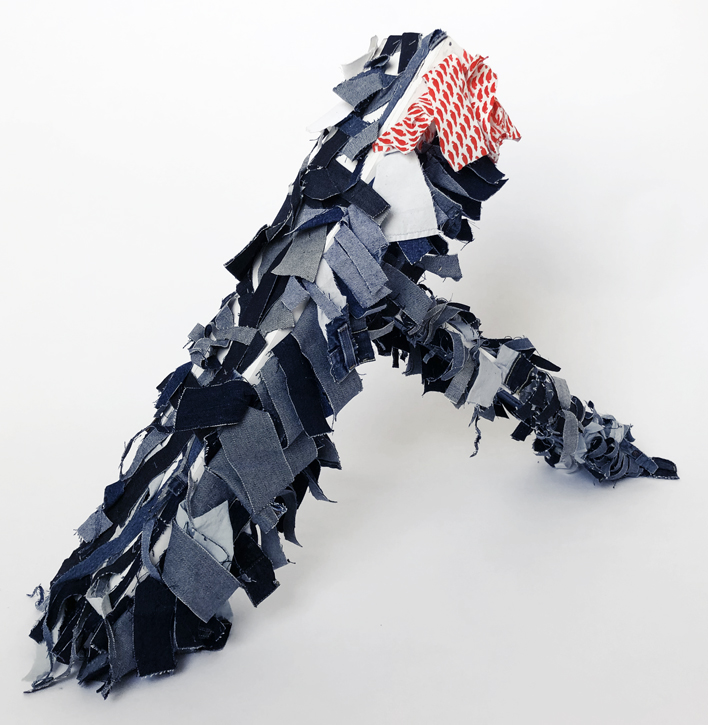 Our programming for Art et al. launched in April 2021, concentrating on British and Australian creatives with and without disabilities. The content of this inaugural year includes: 15 commissioned texts (including reviews and editorials); five Peer/Peer digital residencies; three Curating Collections initiatives; and two Curatorial Mentorships.
Neurodiversity – working with those who do and do not identify as neurodivergent, intellectually, or learning disabled – is reflected and embraced in every project. Also present in Art et al.'s programming is our commitment to collaborating with supported studios. Life Work was written by Jennifer Higgie and explored the work of Australian neurodivergent artists Matthew Clarke, Lisa Reid (Arts Project Australia), and Mathew Calandra (Studio A). Also, British artist Louise Hewitt (Venture Arts) wrote a review of the 2021 Turner Prize exhibition held at The Herbert in Coventry.
As an example of our Peer/Peer collaboration, British artist Sandra Lott (Submit to Love Studios) and Australian artist Emily Ferretti spent a six-week digital residency sharing creative prompts and seeing what this led to. Antidote was the title of our first Curating Collections project where Melbourne artist, Michael Camakaris (Arts Project Australia) partnered with the Cranford Collection, one of Europe's most significant private collections of contemporary art. We are also underway with our second Curatorial Mentorship where curator and Director of Craft Victoria, Nicole Durling, is mentoring Glasgow-based artist, John McNaught (Project Ability).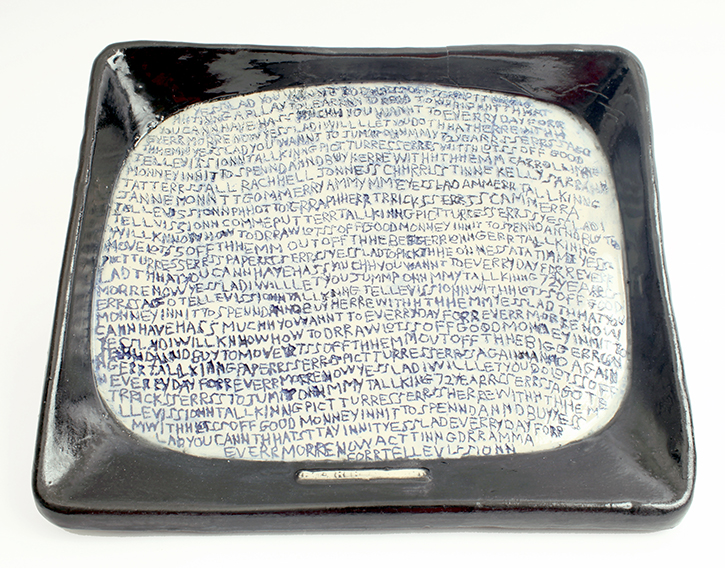 A year on from our very first content going live, and with support from the British Council and the Australian Government's Department of Foreign Affairs and Trade, Art et al. will be presenting its first UK exhibition as part of UK/AU Season – a major programme of cultural exchange taking place across the two nations. Titled 'Season One', this exhibition will present a selection of the artists, artworks, and collaborations featured on the Art et al. platform. The exhibition will be at Cromwell Place, London from 16th to 27th March 2022.
The outcomes of Art et al.'s Peer/Peer digital residencies will be a significant installation within 'Season One', exploring the multi-dimensional collaborations between: Alasdair McLuckie and David James (Venture Arts); Cherelle Sappleton and Thom Roberts (Studio A); Emily Ferretti and Sandra Lott (Submit to Love Studios); John Powell-Jones and Matt Robertson (Art Gusto); and Holly Stevenson and Georgia Szmerling (Arts Project Australia).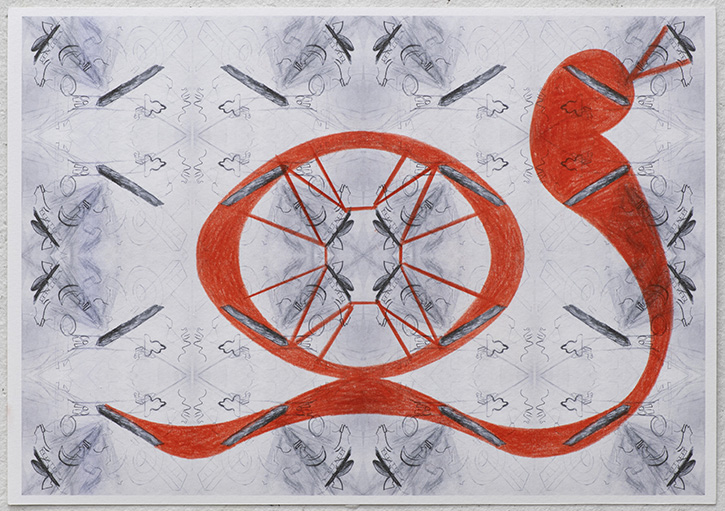 Art deco patterning and Modernist snails appear in the work of McLuckie and James, whilst silhouettes of cats dominate in the collaboration between Sappleton and Roberts, asking the question:'Who is Woody Tiger?' Ferretti and Lott explored a variety of shared themes and memories, whilst Szmerling and Stevenson each created ceramics through a mutual interest in the natural world. Powell-Jones and Robertson combined their interest in character creation and storytelling into illustrated narratives.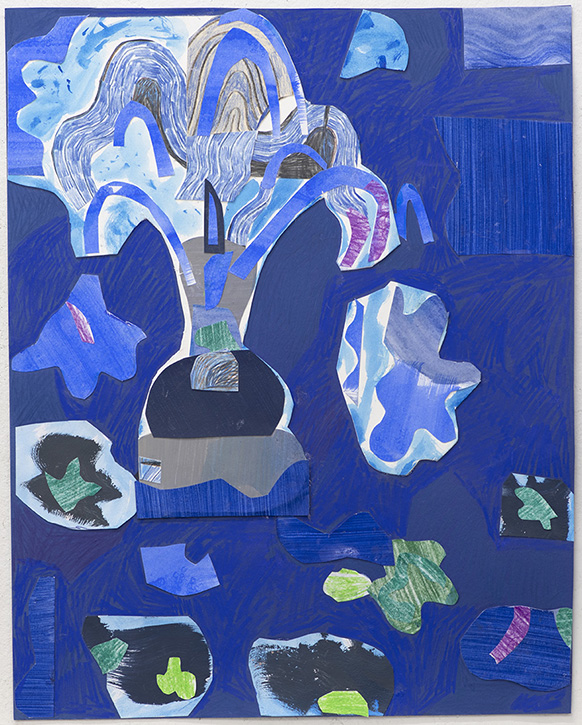 The second strand of exhibited works in 'Season One' will showcase artists that are featured in written content and commissioned texts on the Art et al. platform. Andrew Omoding's (ActionSpace) Small Door Underneath (2021) is a geometric sculpture adorned in denim reflecting our June 2021 commissioned text 'The Tactile Joys of Andrew Omoding' by Francesca Gavin.
Ceramics including STREET LAMMPSSERRSS (2021) by Barry Anthony Finan (Venture Arts) will be displayed in relation to 'Memories of the past / Hopes for the future', Mike Pinnington's in-depth look into Finan's practice. A drawing by Nnena Kalu (ActionSpace), paintings by Matthew Calandra (Studio A) and Eden Kötting (Project Art Works), drawings by Anthony Romagnano (Arts Project Australia), painting/collages by Emily Dober (Arts Project Australia), as well as the ceramic cameras by Alan Constable (Arts Project Australia) will also be displayed, representing further content published by Art et al.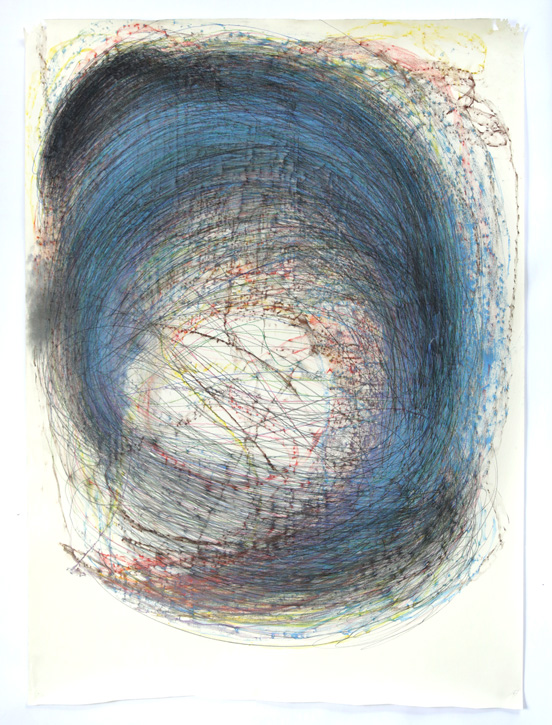 Coinciding with our two-week exhibition at Cromwell Place, Art et al. is offering a participatory workshop on Saturday 19th March from 12–4pm, and hosting a panel discussion from 2–3pm on Sunday 27th March, both exploring the UK/AU Season's wider theme of 'Who Are We Now'. During the workshop session, participants can create a one-page work in response to the question 'Who Are We Now?' that will become part of a future online zine publication, as well as closed workshops held with several supported studios. Artists or not, adults and children – all visitors are encouraged to participate and contribute.
The panel discussion, 'Who Are We Now: Digital Existence, Identity + Collaboration', hosted at the closing of the exhibition, will be an informal panel discussion reflecting on creativity and connectedness during the pandemic. Following an overview of Art et al. from our co-founders, the panellists – including Billy Mann (Submit to Love Studios), John Powell-Jones, and Cherelle Sappleton – will share their experiences participating in an Art et al. collaboration, and how their digital experience may have informed their wider practice and their perceptions about disability, as well as a larger discussion on how COVID-19 has changed us, and opportunities that are available.
Lisa Slominski, Art et al. co-founder