In the August of 1976, I went on a short family holiday to St Ives in Cornwall. I was 20, and had previously travelled no further from my family home in the north-west of England than to Blackpool and North Wales. The Barbara Hepworth Museum had first opened to the public that April, and my sister and I were among its first visitors. Already captivated by the sculptor's work and by that of others of the St Ives school, the holiday consolidated a fascination with the town and its artists that has continued ever since.
The first signs of spring have us dreaming of our next trip to Barbara Hepworth's Museum & Sculpture Garden in St Ives–where Hepworth lived and worked. She wrote that finding the studio was 'a sort of magic', and it still has that same magic today. https://t.co/kMw4LuG7Kn pic.twitter.com/fyDRP4yyjg

— Tate (@Tate) March 6, 2021
Almost four decades later, and following countless return visits to St Ives, I began to research the sculptor John Milne (1931–1978) – research that ultimately led to my book Queer St Ives and Other Stories.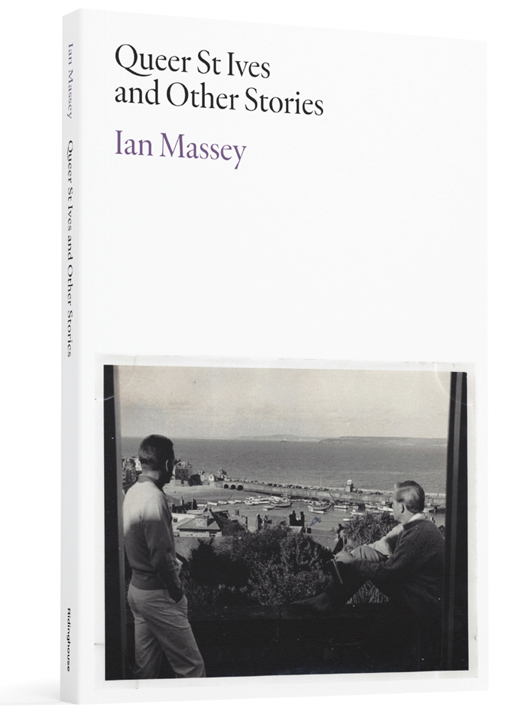 Originally from Eccles in Lancashire, Milne had travelled to St Ives in the winter of 1952 to work as an assistant to Barbara Hepworth, and then remained in the town for the rest of his comparatively short life.
Though he worked for her for only 18 months or so, he and Hepworth remained on friendly terms, and were in fact neighbours, for from 1957 he lived at Trewyn, a large house situated immediately behind her studio and garden.
When Hepworth died in a fire in May 1975 Milne was devastated. His large bronze Megalith II (1974), sited in Trewyn Gardens, a small public park a minute's walk away from the Barbara Hepworth Museum, is his memorial to her: it is also the only public sculpture in St Ives that is not by Hepworth.
Of the works by Milne featured on Art UK are several that show Hepworth's influence, including Poseidon (1970), and Resurgence (1976).
There were, though, many other influences on his sculpture, such as that of Henry Moore, and above all Constantin Brâncuși, whose work, first seen in reproduction whilst a student at the Royal Technical College in Salford, had confirmed the young Milne's ambition to pursue a career as a sculptor in his own right.
His work was also informed by ancient artefacts, such as Assyrian bas-reliefs at the British Museum, and sculpture from ancient Greece, encountered during a first visit to the country in summer 1952, when he was accompanied by his wealthy lover and benefactor Cosmo Rodewald.
In documenting the stylistic and technical advances in Milne's work, my book positions it within the context of contemporaneous developments, referring to the work of other sculptors, such as Robert Adams, Denis Mitchell (who had worked alongside Milne in Hepworth's workshop), and Isamu Noguchi.
Comparisons are also drawn with the so-called New Generation sculptors, former students of Anthony Caro – Phillip King, David Annesley, Tim Scott, et al – who came to prominence in the mid-1960s.
As my research on Milne's life and work continued, luck and chance encounters led to introductions to those who had known the artist and his circle; interviews and much correspondence followed. There were also many visits to examine archival material in both public and private collections, where I looked through letters, diaries and photographs, a great deal of which had never before been accessed.
Over time I realised that I was not only writing a biography of Milne, but also what amounted to a previously unexplored queer history of St Ives, in which many subsidiary queer characters became interwoven in its narrative.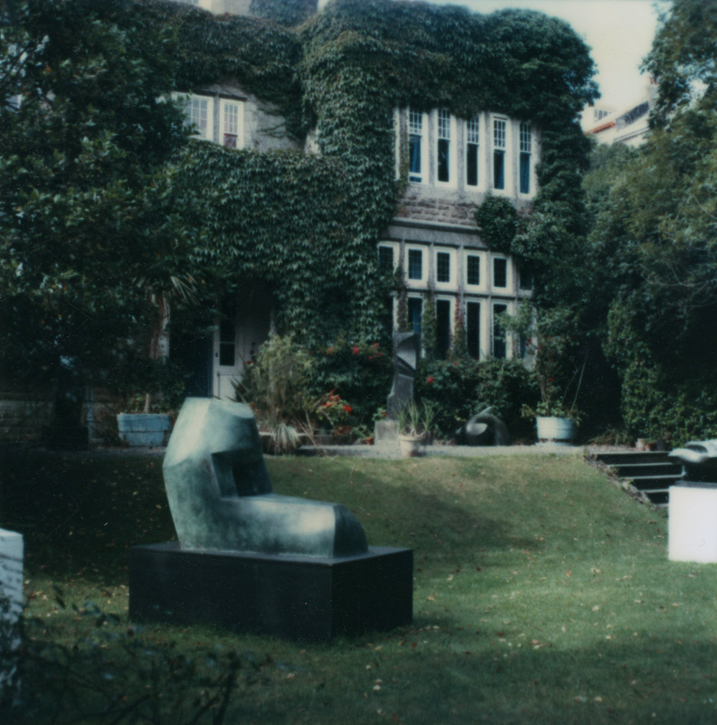 An important aspect of the book centres on Trewyn, which Milne ran as an upmarket guest house. Quite hidden behind twenty-foot-high granite walls, and beautifully furnished in a modernist style, it proved a sophisticated private oasis in the centre of the town and the venue for occasional raucous parties.
Many guests were figures from the world of the arts. They include the queer artists Francis Bacon, Patrick Procktor, and Keith Vaughan, whose painting Two Figures in Sequence (5th Assembly) (1957–1958) hung in Milne's sitting room (it is now in the Fitzwilliam collection in Cambridge).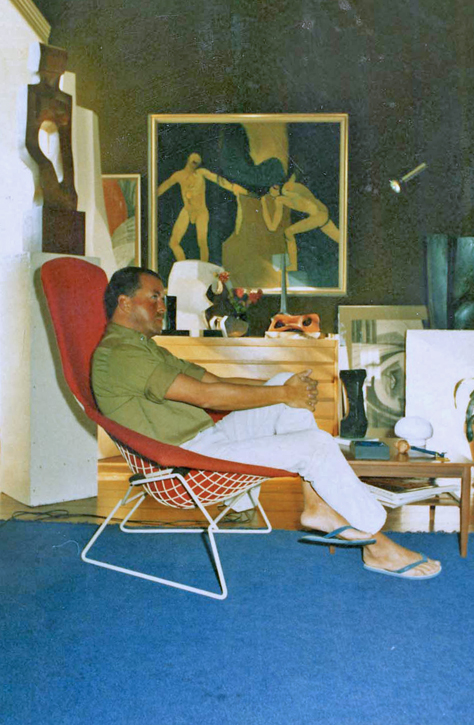 There were also the film directors John Schlesinger and Lindsay Anderson, and the actors Richard Wattis and Noël Coward. Whitechapel Gallery director Bryan Robertson was another frequent guest. A champion and great friend of Hepworth's, he also supported Milne's career.
Robertson brought a number of friends with him to St Ives, including the American painters Lee Krasner and Helen Frankenthaler, both of whom stayed at Trewyn (Frankenthaler visited in May 1964, during the time of her show at Kasmin's gallery in London).
Another American guest was the queer painter Mark Tobey, who stayed with Milne for a period, probably during 1961.
Along with these visitors, the book also features queer figures who lived locally, including the potter Janet Leach, and those in striking distance of the town, such as the Lamorna-based artist Marlow Moss.
Queer St Ives and Other Stories focuses on the period from the early 1950s until the late 1970s; a pivotal era, both in the development of modernism, and in changing social and legal attitudes to homosexuality.
There is more work to be done on the wider queer history of St Ives, and I hope that my book will spur others to undertake further research, in order to uncover yet more of what has for too long been a marginalised but important aspect of the story of this fabled art colony.
Ian Massey, independent art historian, writer and curator
Queer St Ives and Other Stories is published by Ridinghouse, supported by a significant publication grant from the Paul Mellon Centre