Whether you're heading to your local gallery or taking a day trip away, museum visits are a school holiday staple. With a dash of history and a sprinkling of art, they offer something for children of all ages. If you want to cook up a memorable half-term, and keep meltdowns at bay, then planning ahead for your visit is a must.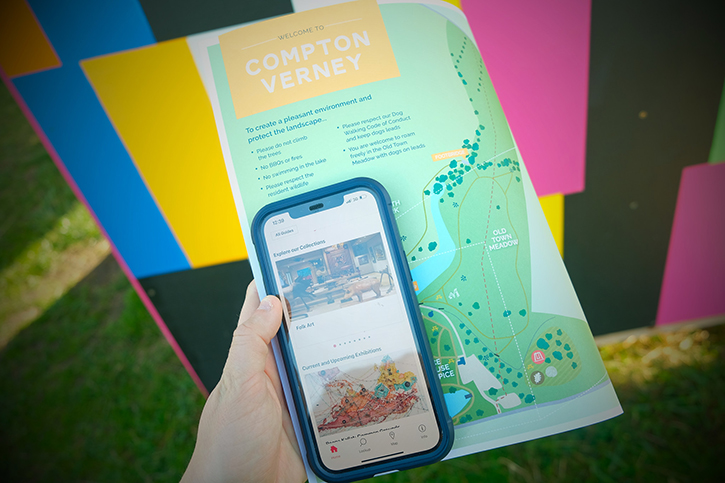 From opening times to café facilities – not to mention exhibitions and key artworks – you can access everything you need from the Bloomberg Connects mobile app, a free digital guide to cultural organisations around the world. I find out how it works when I put it to the test with the help of a very tough customer: my one-year-old toddler.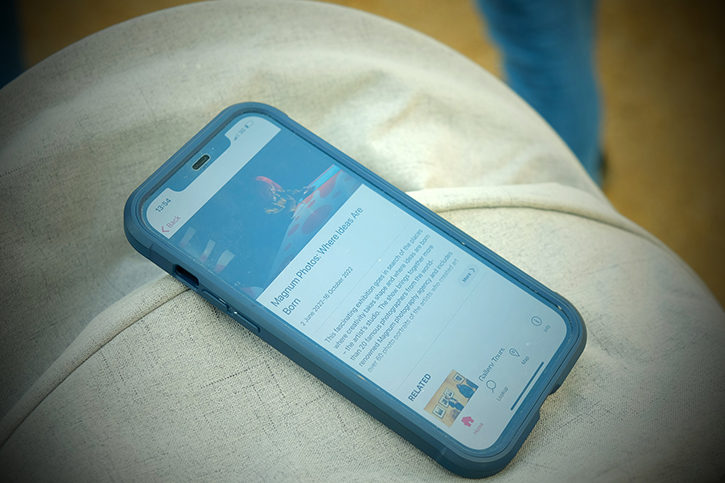 First things first, downloading Connects. Once you have wrestled the device off your child, you can find it easily via your phone or tablet's App Store or Google Play, or by scanning this QR code. Bingo: you now have behind-the-scenes guides to over 100 cultural spaces in your hand. This means that you can virtually travel from Cornwall's Falmouth Art Gallery to New York's Frick Collection from the comfort of your own biscuit-strewn sofa.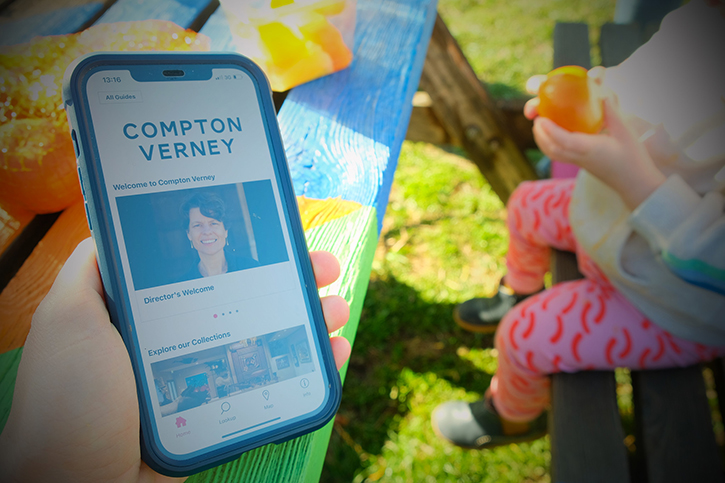 Getting my kids out of the house is a must, so I planned a visit to Compton Verney, a 120-acre park and art gallery in Warwickshire that I judged would offer just enough space for my roaming toddler. The guide begins with a welcome from the Gallery's director, which made me feel instantly more confident about the coming challenge.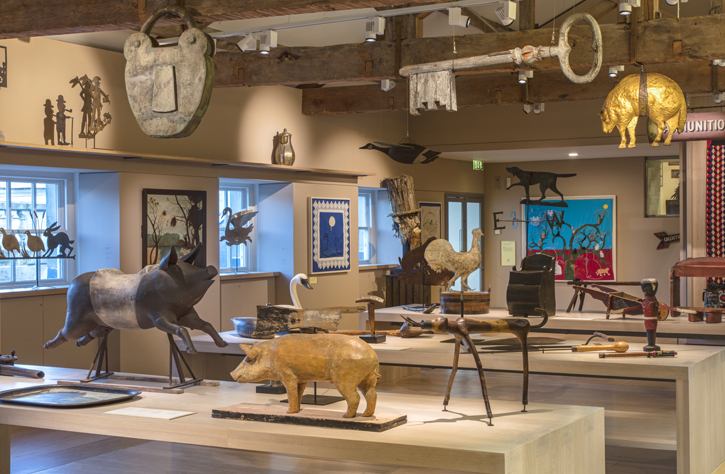 From the homepage, I could explore the permanent collections. I immediately spotted a gallery that is home to two giant pigs, a golden swan and a three-legged wooden dog toasting fork: in other words, my infant son's definition of heaven. One click later and I have a run-down of Compton Verney's impressive folk art collection (the largest in the UK), with a floor plan that shows me exactly how to find it and a list of the most exciting paintings and objects we'd find there. I use this list of highlights to pre-plan our game of eye-spy (pigs feature heavily).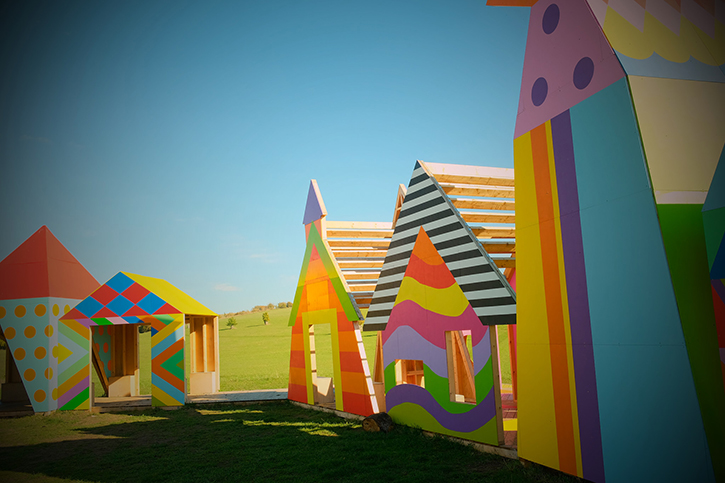 There are map and info buttons at the bottom of the screen, and I use these to double-check the timing of our visit. They also prove handy when we get into the car to set off, as I'd forgotten to write down Compton Verney's postcode to put into the sat nav. When we arrive, I know exactly where we are heading first: The Village by Morag Myerscough x Local Community. The colourful wooden structure is hard to miss, and my toddler does an outstanding job of pointing it out to all the other visitors who have arrived at the same time as us.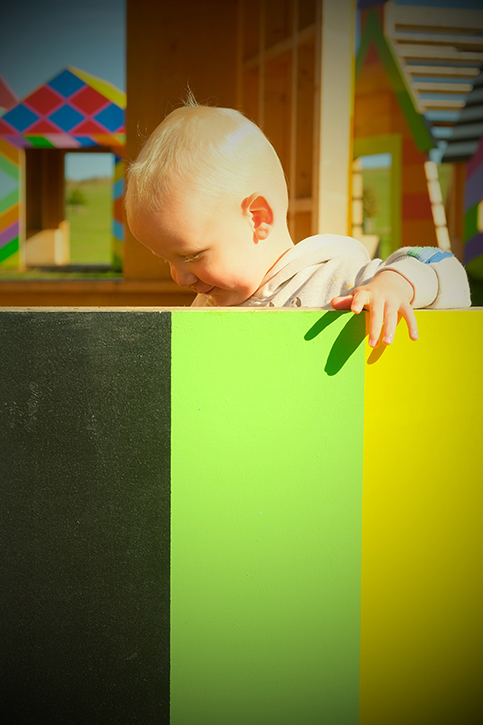 While he gets stuck into the running and jumping, I settle down at one of the picnic tables and use the app to double-check our route around the exhibitions. I've also picked up a map from reception and between the two guides, I feel well covered for all eventualities, including toilet stops, emergency coffee breaks and the main event: Compton Verney's brilliant children's Discovery Room.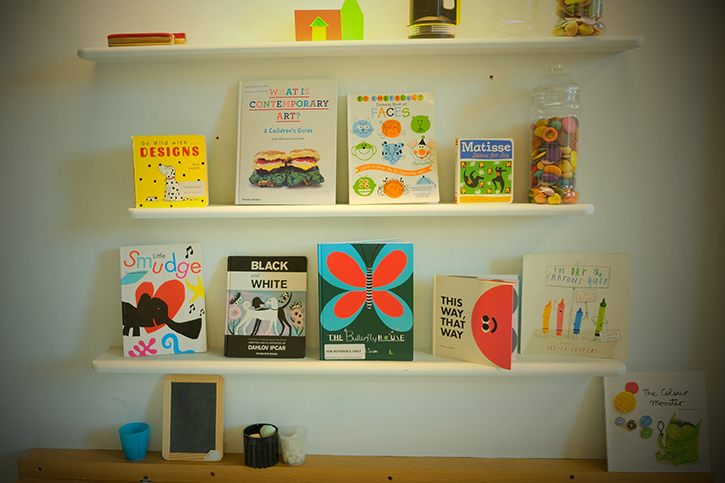 Packed with sensory materials, books and craft activities, it is a brilliant way of introducing young children to art galleries. We check out the lightboxes, chalkboard and giant building blocks, then settle down for the serious task of sticking. It's breastfeeding friendly and a nice opportunity to discuss the café's cake options with other parents.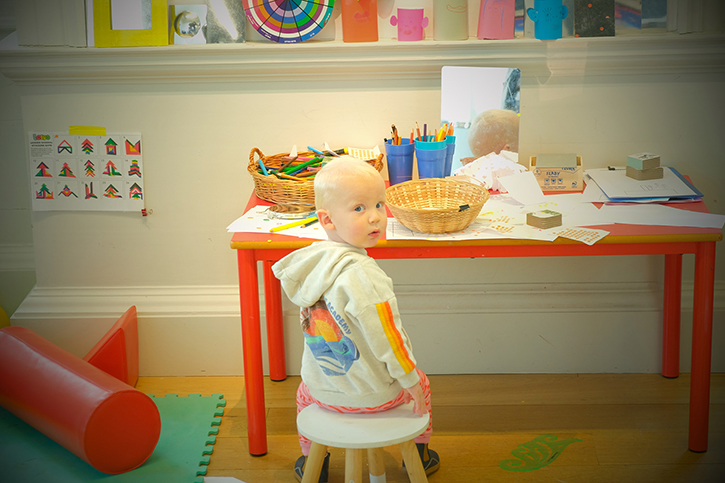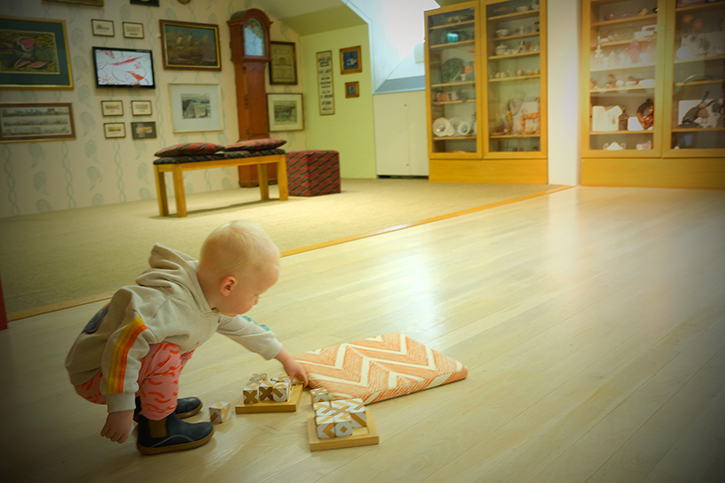 There was one final set of rooms, holding the Marx-Lambert Collections, left on the itinerary that I'd compiled via the app. As well as offering more animal-spotting opportunities, we found another children's activity area, where we enjoyed pattern-matching with wooden blocks and an improvised game of floor-cushion Jenga.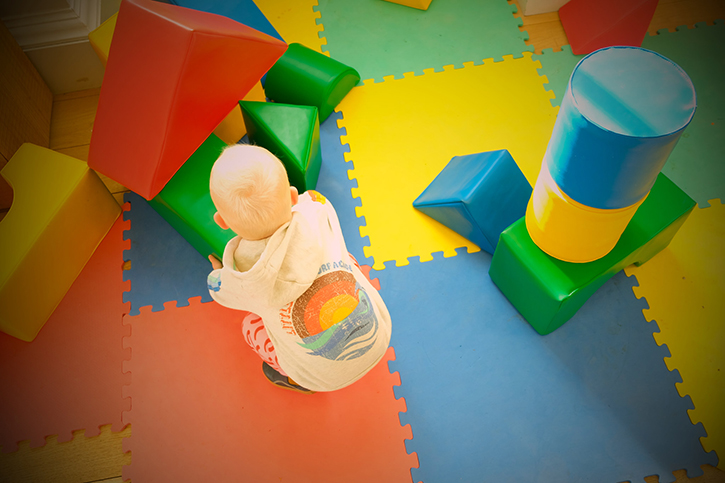 Our day out was a huge success. At the risk of sounding smug, I'd planned it to perfection (thank you, Bloomberg Connects) and it meant we could both relax and enjoy our visit. Walking back to the car through Compton Verney's glorious gardens we even came across a baby Muntjac deer, although the toddler didn't find it a match for the three-legged wooden dog.
Gemma Briggs, Head of Marketing and Communications at Art UK
Compton Verney has several family activities running for October half-term, including a Pumpkin Trail and Halloween Art Club