'Painting in Coloured Light: The modern stained glass designs of John Piper' is a new display at the River & Rowing Museum in its dedicated John Piper Gallery, in celebration of the Museum's reopening. The display examines the extraordinary range of Piper's work and how he crossed creative boundaries, pioneering an exciting blend of ancient and modern techniques in his window designs.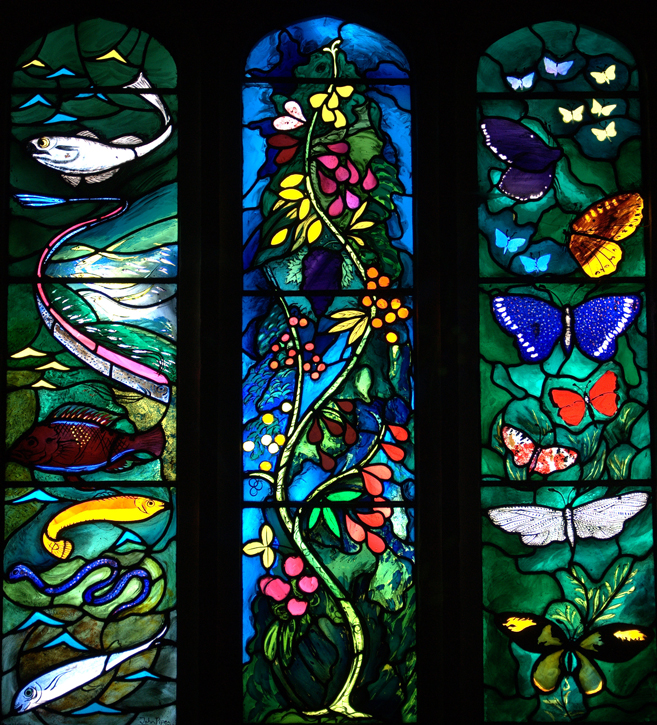 John Piper (1903–1992) was one of the most prolific and versatile artists of the twentieth century. From his home and studio at Fawley Bottom, on the edge of Henley-on-Thames, he constantly experimented, collaborated, and explored new ways of working.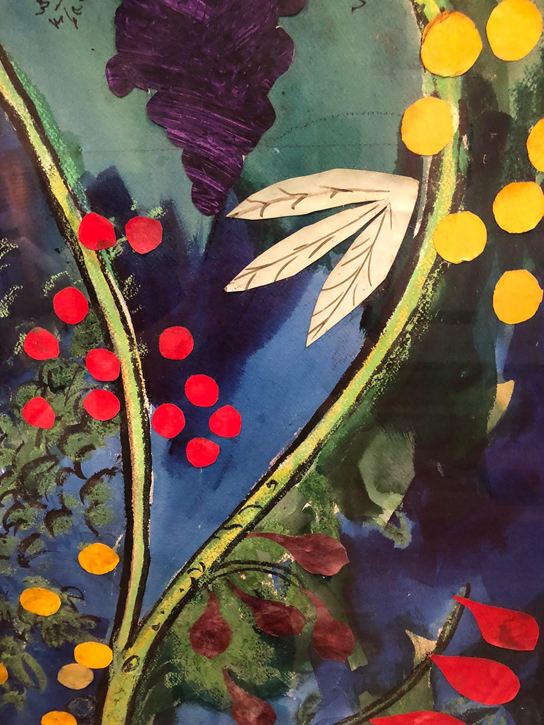 The John Piper Gallery at the River & Rowing Museum, the only gallery dedicated to Piper in the UK, showcases work from his extraordinarily varied career, which traversed theatre design, ceramics, fireworks, painting, textiles, prints, art and architectural criticism, and stained glass; work that justifiably earned him a reputation as a 'master of diversity'.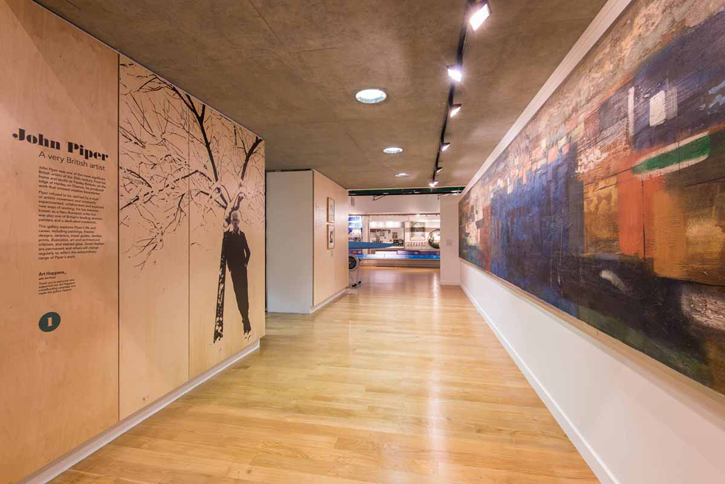 'People think it dishonest to be chameleon-like in one's artistic allegiances. On the other hand, I think it dishonest to be anything else. Not only must one change one's spots or stripes or other outward markings according to the influences one truly experiences, within oneself, but surely one's whole nature, aesthetic-sensually, as it were, should be susceptible to change.' – John Piper
Piper was a dedicated modernist, his work hanging alongside art by Ben Nicholson, Henry Moore, Ivon Hitchens, Barbara Hepworth, Georges Braque and Piet Mondrian during the 1930s. Perhaps, his greatest artistic achievement, however, was his innovation in stained glass design. His distinctive 'Piper windows' embodied his resolve as a leading abstract artist while being true to his antiquarian interests as a medievalist, Romantic and self-professed church crawler.
'My father took me into a French cathedral – Notre Dame, I think – and I received a thrilling shock at this sight of the glass. Light coming through an image of coloured glass.' – John Piper recounting a family holiday to Paris when he was ten years old
Piper's lifelong interest in stained glass began as a boy, cycling through the Surrey countryside and tracing the windows of churches near his home. Such was his fascination, that he confidently claimed to 'have been in' every church in the county by the age of 14.
Remarkably, Piper was able to evidence this assertion with a handmade 'adjustable counter', which can be found at the front of his much-cherished copy of J. E. Morris' County Churches: Surrey (testifying that he had visited at least 66 churches by the age of twelve) which can also be seen in this latest display. He later wrote that he was at first 'interested in identifying it and dating' stained glass but 'became gradually a looker rather than a cataloguer', creating his own watercolour copies and exploring the unique qualities of stained glass.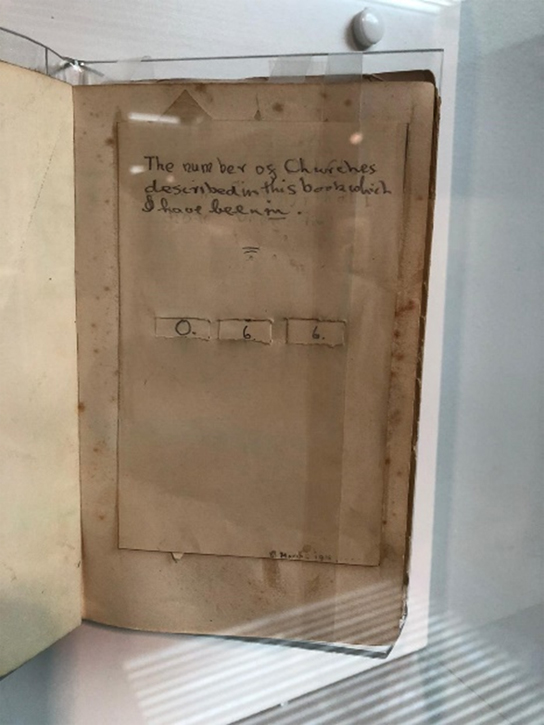 In 1929, Piper made a detailed watercolour copy of the thirteenth-century window in St Leonard's Church in Grateley (Hampshire) which showed the martyrdom of Saint Stephen. He meticulously learnt the techniques of tracing windows and of making watercolour copies of stained glass from A. V. Peatling in Herbert Read's English Stained Glass (1926).
He shared Read's belief that ancient stained glass provided the foundation for modern art, pre-empting its intentions and techniques. He also became fascinated by the idea that the beauty of the glass came from the weathering – its wear and tear and accumulated grime – which gave it both 'presence' and 'romance'. Piper later wrote in his 1968 booklet about stained glass: 'I learnt more about using colours doing this copy than I have ever learned before or since.'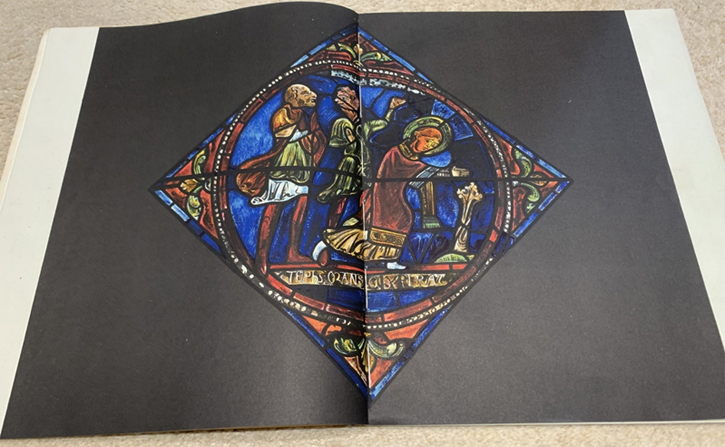 This curiosity about how a limited range of colours could create powerful visual effects guided his explorations into abstraction during the mid-1930s. He experimented with a limited palette, flat forms, and bold planes of colour, drawing upon his knowledge of medieval stained glass design and his own gouache copies of windows for inspiration.
'[Stained glass] has to some extent always influenced my painting. The light coming through coloured glass is very much stronger and richer than light reflected from paint on canvas or paper. I've always tried to achieve this translucent effect in my paintings – you could say trying to approach the unapproachable.' – John Piper, Bucks Arts (1966)
In the 1940s he curated an exhibition in Chichester Cathedral entitled 'The Artist and the Church'. In an article, Piper revealingly wrote that it was not so much the subject of the window that was important but that 'of even greater consequence is the abstract beauty of colour and line that it displays against the light.'
Piper's first stained glass commission finally came in 1954 for the Chapel at Oundle School, Northamptonshire. He was introduced to the artisan glassmaker Patrick Reyntiens, who at that time was working at the studio of the renowned stained glass artist J. E. Nuttgens. Piper gave Reyntiens preliminary drawings, in part inspired by the luminescent thirteenth-century French glass he had seen on a recent trip to Chartres and Bourges, to create a trial panel for the window. Six weeks later, Two Kings was precariously brought to Piper's studio balanced on Reyntiens' Vespa, leading to a 30-year working relationship.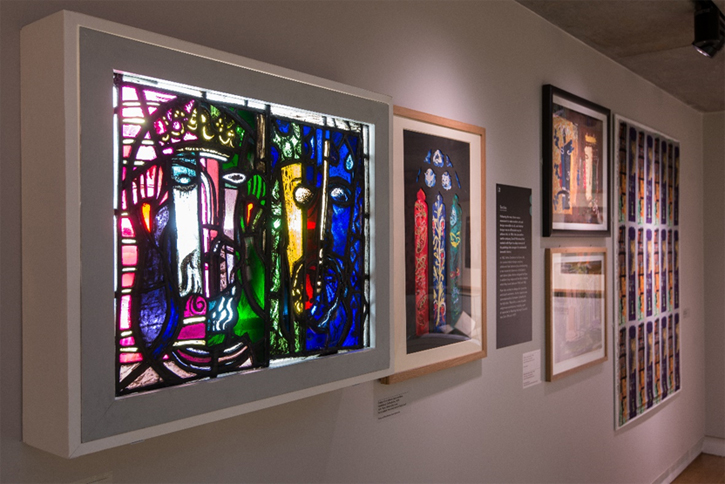 'Piper had at that time been asked to undertake his designs for Oundle School chapel... and his designs struck me as combining the utmost originality with a strict discipline of colour and line, not unlike the medieval stained-glass figures in the clerestory of Bourges Cathedral in mid-France.' – Patrick Reyntiens (2011)
Piper's creative partnership with Reyntiens embodied his method of the 'delegated arts'. He placed his trust in experienced makers – including ceramicists, textile, and stained glass artists – to translate his designs into a new medium and realise his vision.
He further explored this idea in his 1968 booklet, Stained Glass: Art or Anti-Art? This treatise outlined his view that stained glass was an 'anti-art' because the designs need to be created specifically for the medium. He dedicated the book to Patrick and Anne Reyntiens, further highlighting the value he placed in their relationship.
'There is a gulf fixed between any craft and art. It can be leaped, but anyone leaping it must do so with a clear vision and a stout heart.' – John Piper in Stained Glass: Art or Anti-Art?
Piper's collaborations with Reyntiens were often created for churches that had been damaged or destroyed during the Blitz, and as part of the movement for post-war revival of the craft of stained glass window design. In 1955 they received the major commission to create 195 panels of stained glass for the baptistery window at the new Coventry Cathedral designed by Basil Spence.
Piper collaborated on more than 60 stained glass windows, for major cathedrals including Liverpool Metropolitan Cathedral and Washington National Cathedral and for rural churches around the Chilterns. However, it was the more intimate commissions which Piper favoured with the opportunity to create intense atmospheres and moods relating to the architecture.
'The function, the flesh and blood and bones of stained glass – its whole being – is to gratify light and to intensify atmosphere in a room or building, not necessarily to provide colour – or a message.' – John Piper in Stained Glass: Art or Anti-Art?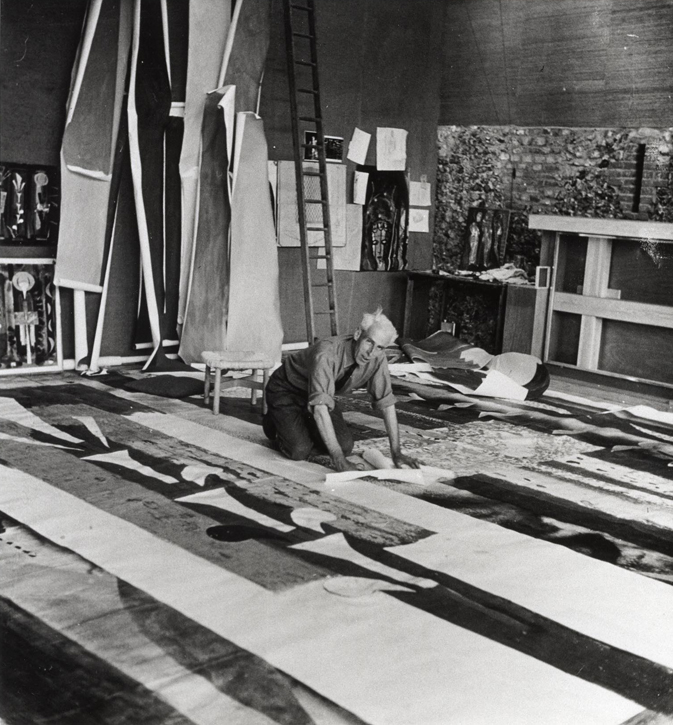 Piper's final stained glass commission for All Saints Church in Farnborough (West Berkshire) came in 1984, following the death of his close friend Sir John Betjeman, the poet, writer and broadcaster, who had shared his love of the British landscape. The collaboration for the Betjeman memorial window drew upon Piper's four decades of experimentation in stained glass and his design showcases a masterful play of line, light, and colour.
Piper made the cartoon in his barn studio at Fawley Bottom using his own marbled and brightly coloured papers, inks, and gouache.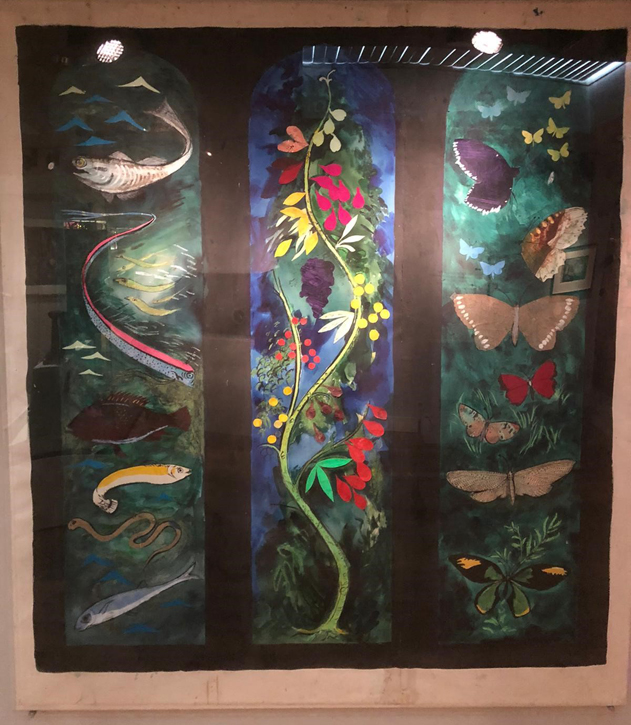 The painterly quality of his design was then interpreted by the stained glass artist Joseph Nuttgens, whose initial response was that the brilliant colours were theoretically impossible. However, Nuttgens set about plating (using a number of layers of glass, visible from the back of the window), etching, and staining to create the luminous effects of the abstract colour and line in Piper's vision.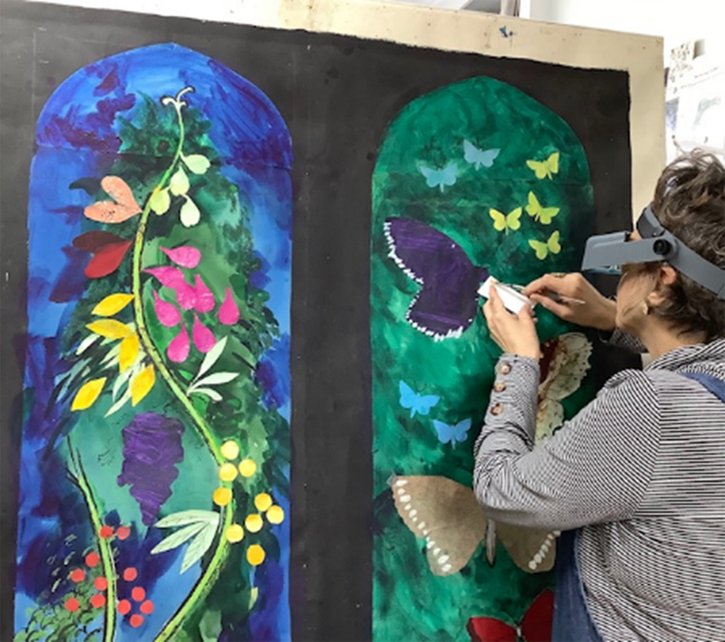 The resulting memorial window combined Piper's love of the traditional and ancient with modernist design. Out of all the art forms that Piper turned his talents to and experimented with over the course of his long career, his richly coloured, stained glass windows truly showcase his artistic versatility and outstanding ability to diversify.
Natalie Patel, Senior Curator at the River & Rowing Museum
The Farnborough memorial cartoon in memory of Sir John Betjeman was recently conserved by the River & Rowing Museum and forms the centrepiece of the new display 'Painting in Coloured Light' in the John Piper Gallery, River & Rowing Museum, Henley-on-Thames, now on long-term loan. Find out opening times and book in advance at rrm.co.uk