As the Christmas decorations are packed up into the loft for another year, it can be hard to escape the fact that your once warm and cosy home just feels a bit, well, empty. Refreshing your home decor is a fun and inspiring way to ease the post-Christmas blues, and what's more, it needn't cost the earth. Replacing the fairy lights and tinsel with a few well-chosen prints can give your interiors a much-needed boost that will last through spring, summer and beyond, without breaking the bank.
If your home could do with a new year facelift, then look no further than our must-have picks of beautiful and stylish prints for 2020...
Back in December, the colour boffins at Pantone revealed their 'colour of the year' for 2020, and it is... *drumroll*... Classic Blue. According to Pantone, Classic Blue instils calm, confidence and connection with its timeless elegance, and looking at these stunning prints, we can't help but agree.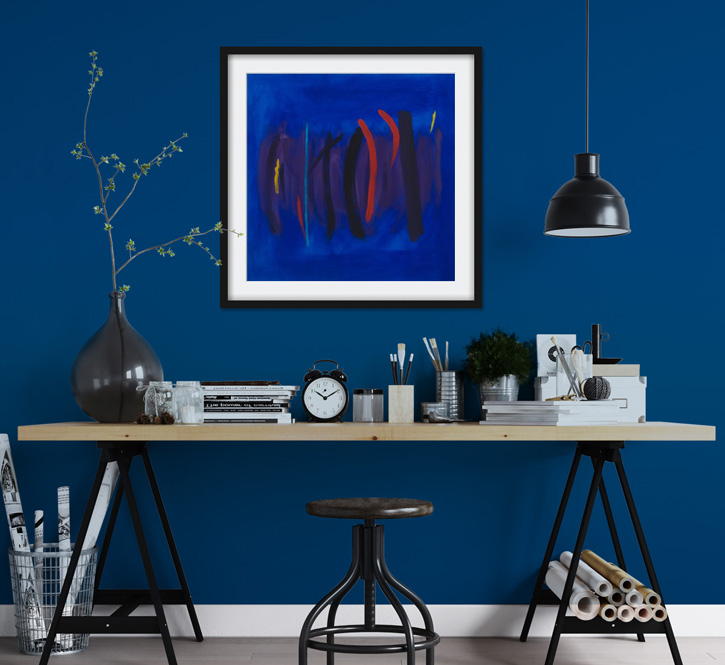 Print: Boogie by Wilhelmina Barns-Graham (1912–2004)
Continuing the theme of classic colours, according to wallpaper aficionados Graham & Brown, 2020 is all about Adeline (that's bottle green to you and me). It's another lovely hue that's a very practical choice for a range of interiors – we particularly love it for its botanical feel.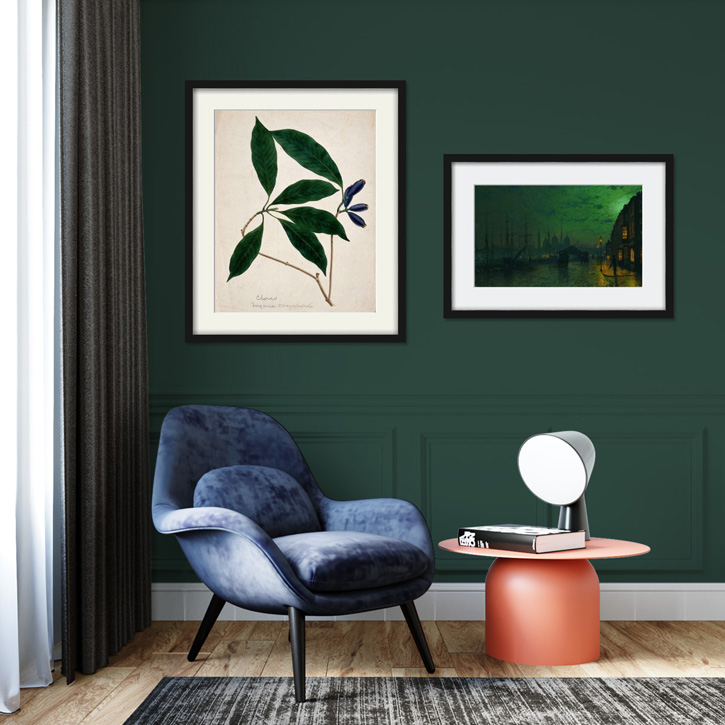 Prints: Clove Plant (Syzygium Aromaticum): Stem with Flower Buds by unknown artist, and Princes Dock, Hull by John Atkinson Grimshaw (1836–1893)
The warm tones of terracotta and ochre are another key trend for this year, or so says interiors bible House Beautiful, and we think they could be just the boost you need on a cold January evening. It's a bold look, so a print could be a great choice if you want to experiment before investing in a room's worth of pricey wallpaper...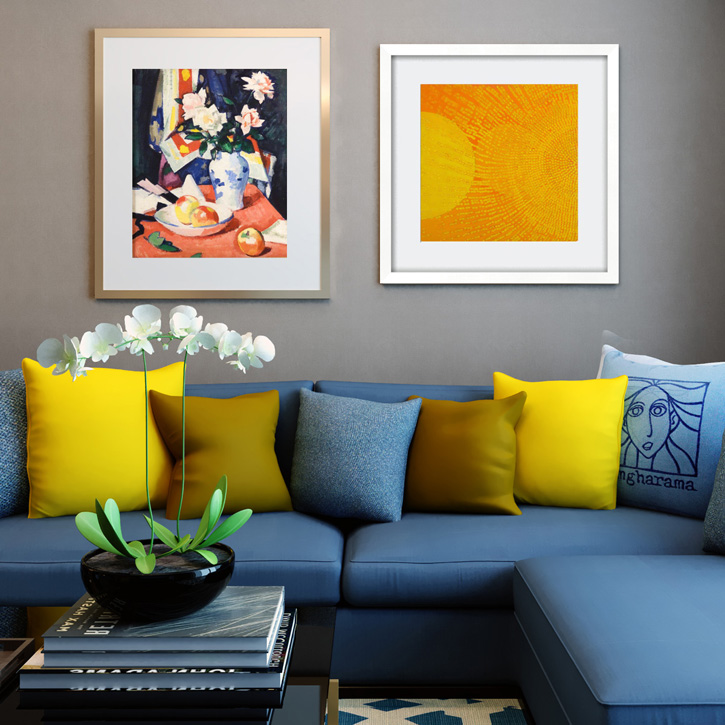 Prints: Roses and Still Life by Samuel John Peploe (1871–1935), and Meditation East No. 4, 1968 by Wilhelmina Barns-Graham (1912–2004)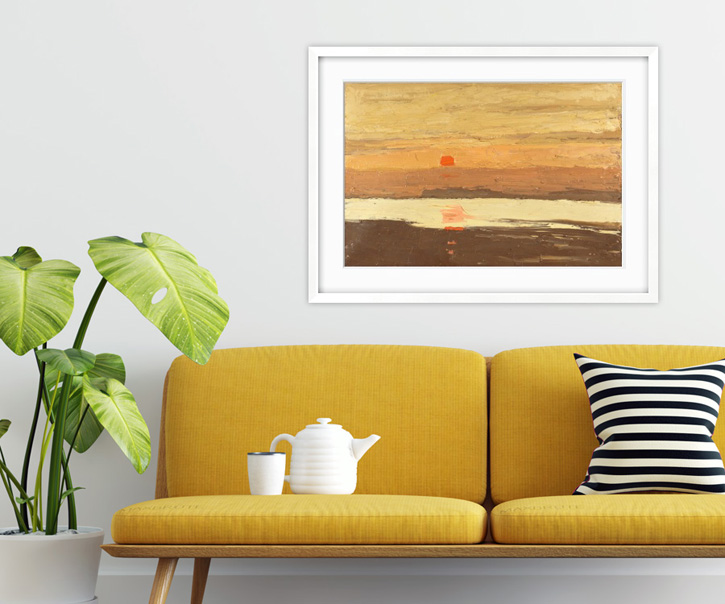 Print: Coastal Sunset by Kyffin Williams (1918–2006)
Neo-mint is here, and no, it's not something from The Matrix. Trend forecaster WGSN predicts neo-mint will be everywhere in 2020 – so get ahead of the curve with a print that showcases the pastel side of pale green.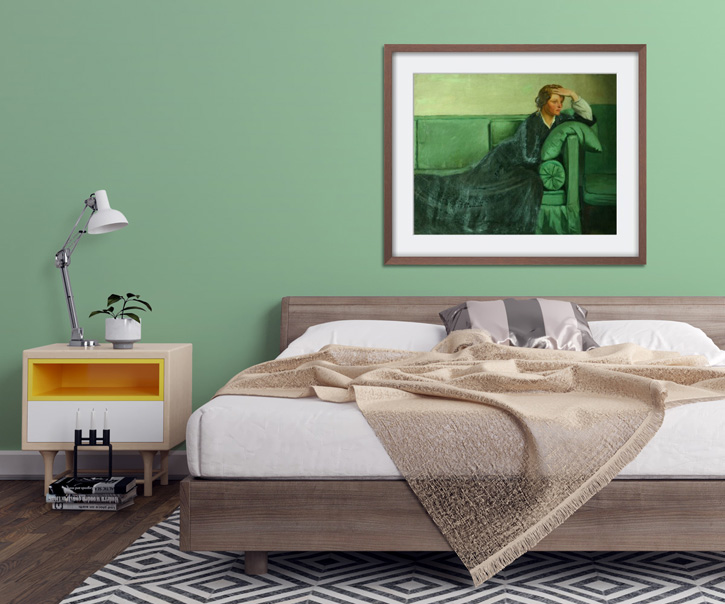 Print: Flower, Fruit and Thorn Piece by William Rothenstein (1872–1945)
Ideal Home's top new trend for this year is 'Abstract Energy', which, you guessed it, takes inspiration from abstract expressionist artwork. Not only will a print give your home a new pop of colour, but expressionist art really can evoke energy and movement through abstract forms. It's the canvas-based equivalent of a cup of coffee for your home.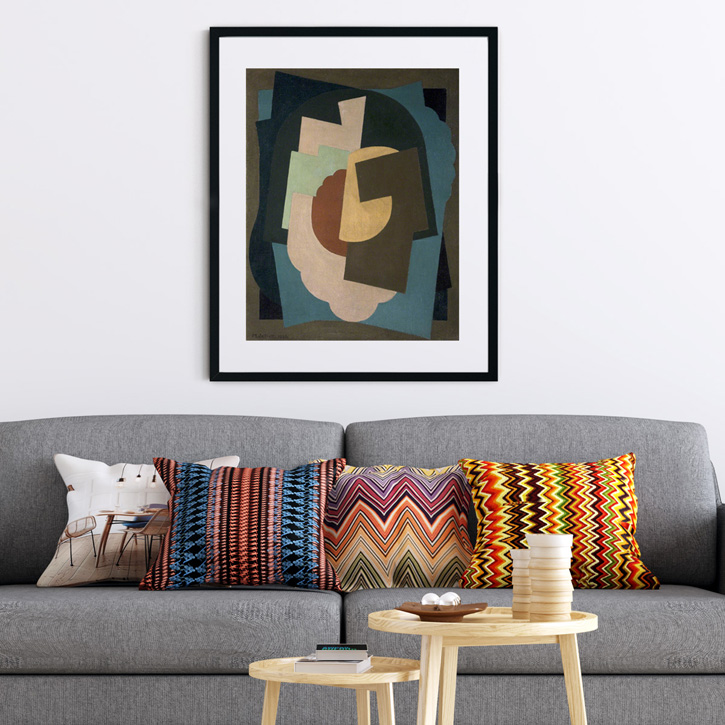 Print: Abstract by Mainie Jellett (1897–1944)
Apologies in advance to 99.9% of the population, but plain grey has had its day. Dulux's colour of the year is the beautifully named Tranquil Dawn, which they describe as 'somewhere between green, blue and grey'. Introducing new neutrals with a striking art print will lift your walls and your spirits all in one go.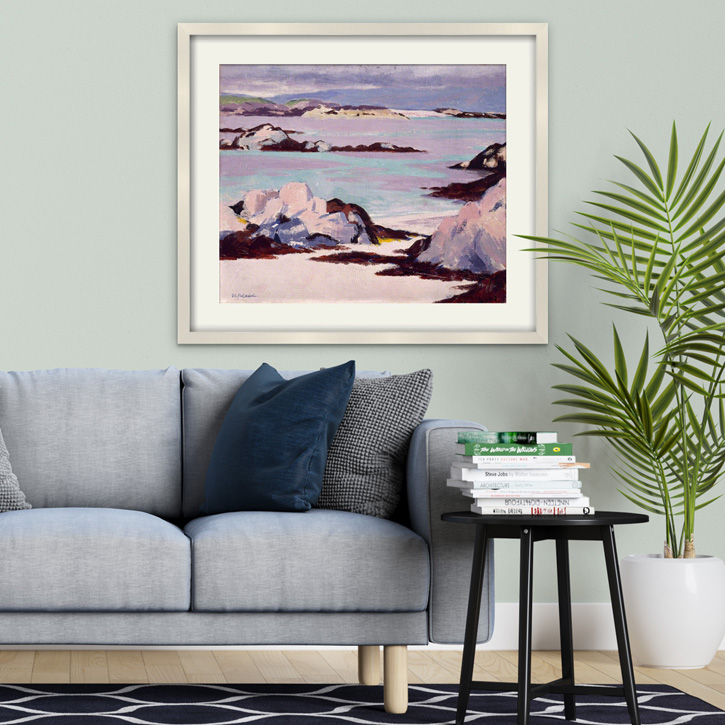 Print: Iona by Francis Campbell Boileau Cadell (1883–1937)
Browse the full range of beautiful art prints on the Art UK Shop. We hope you find something you love!
Alexandra Colton, Online Shop Officer at Art UK