At our first day of sculpture photography in Northern Ireland, we were delighted to be joined by sculptor Bob Sloan, ARBS, RUA.
Bob Sloan was born in Belfast and has been a practising sculptor since the 1960s. He studied at the Belfast College of Art (1959–1963) and the Central Schools of Art and Crafts, London (1963–1964). Bob has exhibited at the Royal Ulster Academy of Arts (RUA) on a regular basis since 1982 and it was at this location that our sculpture project team (Northern Ireland Coordinator Dickon Hall, Photographer Bryan Rutledge, Photography Manager Jessie Maucor and Regional Digitisation Manager Alison Mitchelson) met Bob.
The RUA started life as The Belfast Ramblers Sketching Club in 1879. Since 1930, it has been the custom that elected Academicians would donate work to the Academy. More recently this donation extended to Associates. After many incarnations, the organisation became the Royal Ulster Academy of Arts in 1950. The collection consists of many important works from some of Ulster's leading artists over the twentieth century. Notable artists include Basil Blackshaw, Brian Ballard, William Conor, Richard Croft, Hans Iten, Luke John, Frank McKelvey, Neil Shawcross and Maurice Canning Wilks. The RUA's collection of oil paintings can be seen on Art UK.
One of the sculptures we photographed on the day was Bob's self portrait, Bob, 1988, which he has donated to the RUA. Can you spot the difference?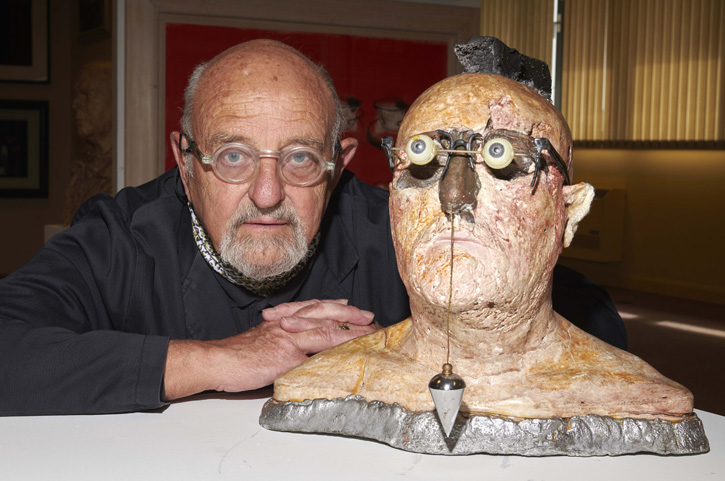 Bob was a fascinating character and very generous with his time. He spoke to us about his involvement with the RUA and the art scene in Northern Ireland, and enjoyed catching up with Art UK Photographer Bryan Rutledge, whom he taught at Art College. He also ably assisted the team as they photographed Barry Orr's motorized sculpture, What Sun, 1960.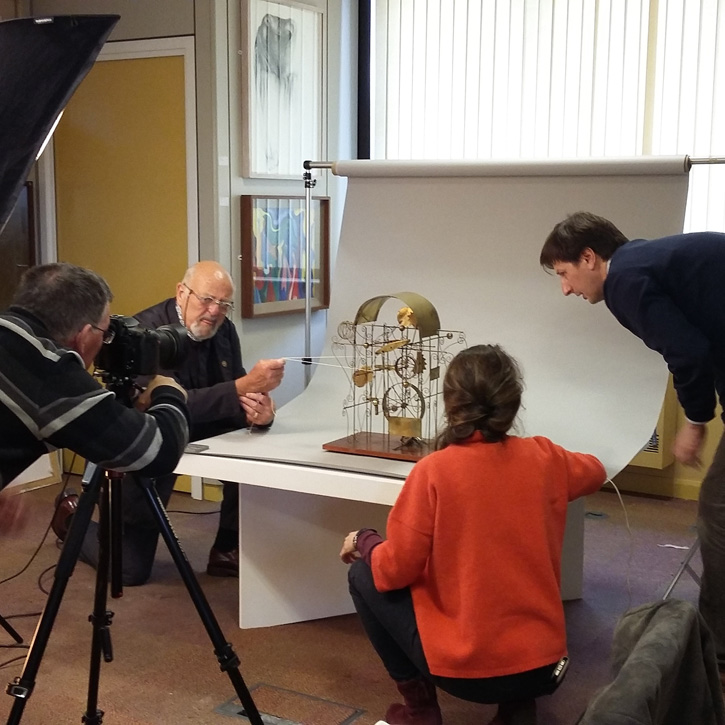 This was the first official day of sculpture photography in Northern Ireland and is one of many planned as part of the Art UK Sculpture project. It was a successful shoot, with the unexpected pleasure of having Bob with us for part of the day!
Alison Mitchelson, Art UK Regional Digitisation Manager
Update: The photographs of Bob Sloan's sculpture has now joined Art UK, along with What Sun by Barry Orr.