Last week our national schools initiative Masterpieces in Schools arrived in Devon for the first time since its launch in January 2018. Based on the success of our previous project, Masterpieces in Schools aims to bring sculpture out of museums and galleries and into the classroom.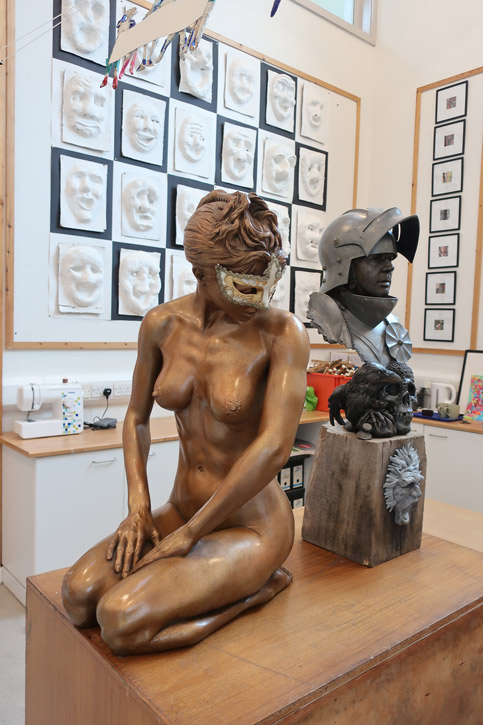 Between now and May 2020, 125 significant artworks will leave their homes in UK collections and pop-up in local schools for the day as part of our sculpture project. We hope that the programme will enthuse children and young people, providing a memorable opportunity to each location while breaking down traditional barriers around art by allowing students to experience sculpture in their own environment.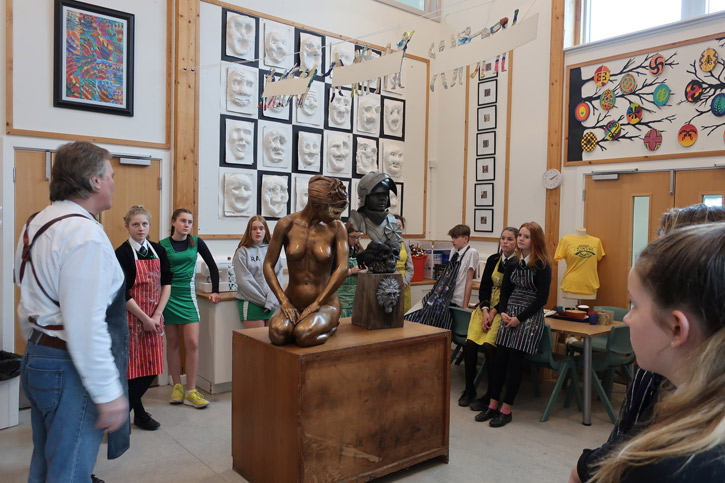 Our Devon event was one of ten significant additions to the programme in recent months, representing loans where we have stepped away from the previous incarnation of the programme and introduced fresh thinking to the initiative.
Through our project partnership with the Royal Society of Sculptors (RSS), 25 of our 125 school loans will now be supported by practising artists rather than collections – members of the RSS who are passionate about engaging and supporting children and young people in their local area and introducing them to their sculptural practice. Loans are taken from the artist's personal back catalogue of work and bespoke workshops which showcase the artist's practice are offered as part of the visit.
In Devon, we partnered with RSS member Andrew Sinclair, a leading figurative sculptor whose varied commissions include a life-size bronze tribute of David Bowie for Aylesbury, Buckinghamshire which celebrates Bowie's creative journey, a life-size sculpture of the German rap-star Sido which features in a viral music video by the same musician and the Duke of Wellington's Regimental Memorial.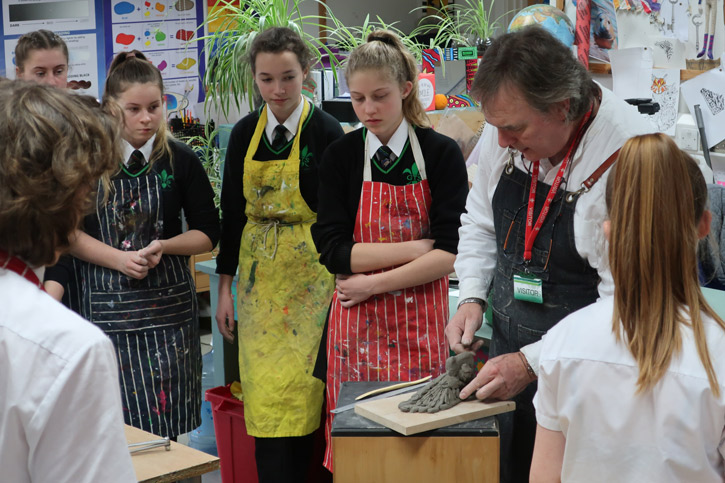 Andrew works out of a rural studio in Devon, and for the event we partnered him with Great Torrington School, just a short drive away. Staff at the school were amazed that Andrew was so local and were eager to make the most of the opportunity. We subsequently saw two of Andrew's life-size bronze resin sculptures installed in the Art Department for the day, the realistic Kneeling Girl and the fantastical Condottiere.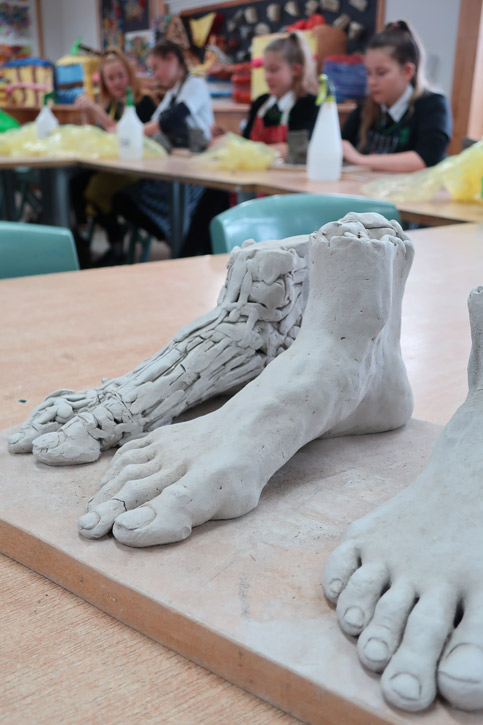 A lucky group of Art and Design students from Year 9 and 10 were then given the opportunity to spend a day learning sculptural techniques with Andrew. Andrew specialises in anatomically correct work and has spent years developing a system to help aspiring artists understand the body's anatomy and create beautifully balanced and professional artwork. The students each spent the day learning about and sculpting a foot – a realistic goal during our one-day visit!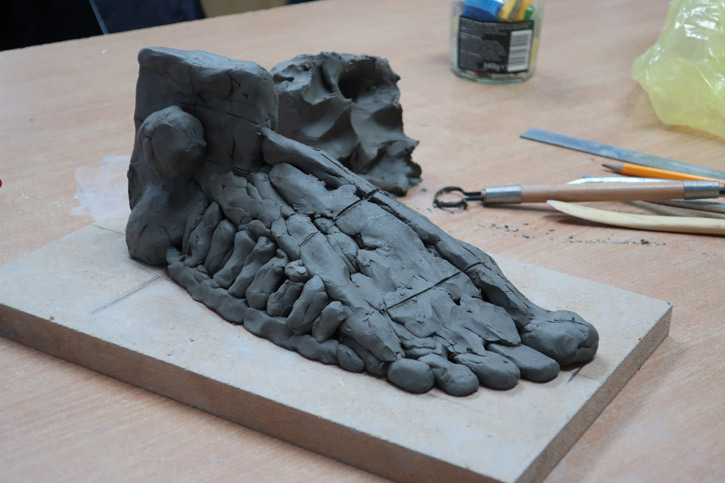 Andrew and staff from the art department now hope to arrange a return visit to his nearby studio allowing participating students to extend their learning from the day by gaining further insight into the life of a sculptor and seeing examples of Andrew's work in progress.
We enjoyed a brilliant day out at Great Torrington and were thrilled with their feedback.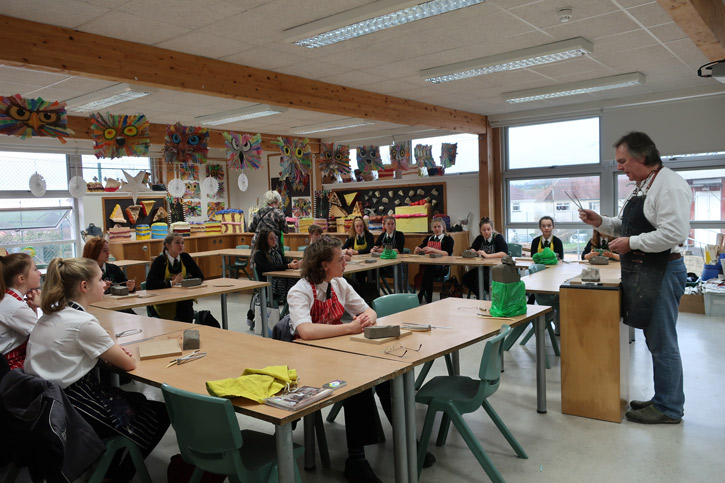 'We have been absolutely delighted with the opportunity that Art UK has given the students at GTS. To be inspired by the fabulous sculptor Andrew Sinclair has been truly wonderful. Every student has produced their own sculpture, guided carefully through the process to amazing outcomes. Students have been given a real insight into creative opportunities beyond school. Art UK has organised and delivered a first-class masterclass.' – Tanya Kevern, Lead Teacher for Art & Design at Great Torrington School.
Masterpieces in Schools will run until May 2020 thanks to the generous support of The National Lottery Heritage Fund, the Stavros Niarchos Foundation, R. K. Harrison and Hiscox. For more information, email learning@artuk.org
Laura Woodfield, Learning and Engagement Manager at Art UK