There's a new arts competition in town – or coming to Sky Arts rather – and I can tell you it's a real cracker. Right up there with Portrait and Landscape Artist of the Year (no bias, obvs as I'm a judge on the latter). Organised around six regional heats and culminating in a grand final where the regional winners will battle to secure a permanent commission of their work for Coventry, the current City of Culture, Landmark is on a mission to find our next great public artist. Move over Antony Gormley, Maggi Hambling and Anish Kapoor – there's a bunch of new kids in town.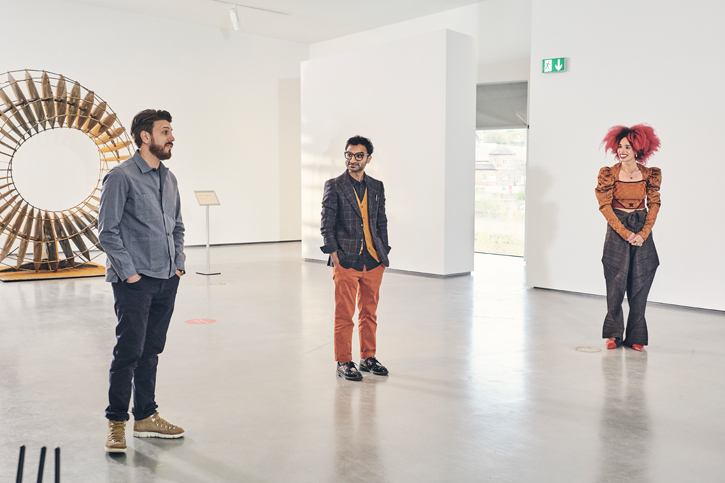 Episode one takes us North where three characterful artists, who have long associations with that part of the country, are pitted against each other. The range of styles in the three final works created by the artists Steven Anwar, Sadie Clayton and Saad Qureshi, must have been enormously challenging for the two expert judges, Clare Lilley (Director of Programmes at Yorkshire Sculpture Park) and artist Hetain Patel to decide between.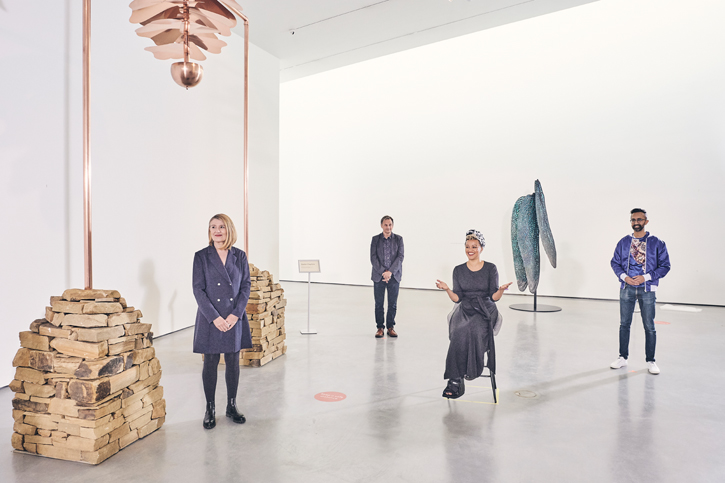 No doubt the presence on this episode of guest judge Mark Radcliffe, who manages to draw elegant parallels between the worlds of radio and public art, helps them along in their decision making. You will have to watch the show in order to find out whether you agree with the final decision... although host Gemma Cairney sweetly reminds us, before the winning die is cast, that art is subjective... (not in a competition, it ain't!)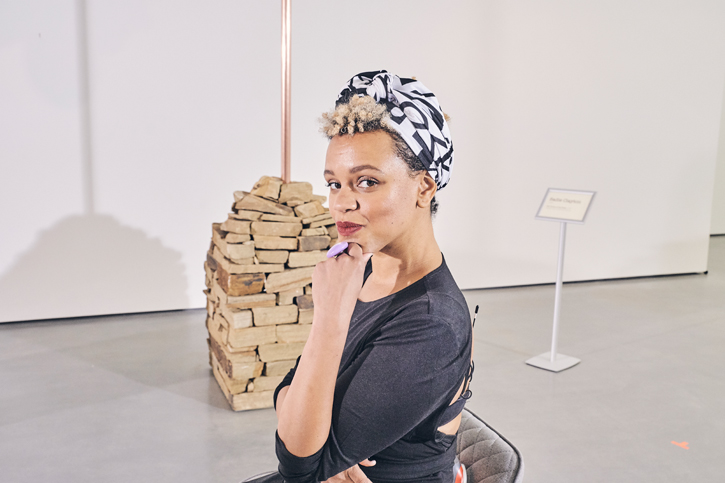 If Landmark teaches us anything it's that making public art and sculpture is a team effort. Whilst our three artists are clearly the creators and shapers of their concepts, the expert team of copper turners, laser cutters, fabricators and welders are testament to the complexities of making large-scale three-dimensional art. The agonies and the ecstasies of making art are wonderfully showcased in this programme, with the three sainted artists this week bringing their hearts and souls to the process.
Steven Anwar was born, raised and studied in Sheffield, so it is no surprise to see him working with the steel that is so associated with the city and the region.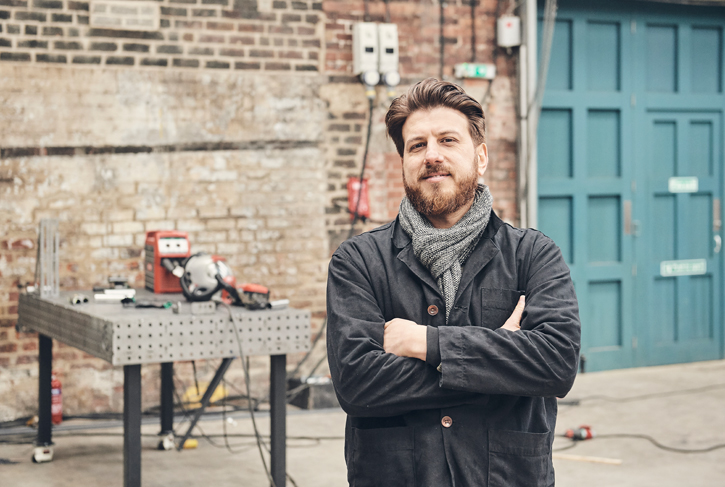 Originally studying industrial design, Steven focussed primarily on furniture design but has now developed a career in public art that often involves very complex engineering. His proposal for Landmark stayed close to his primary interests, being made of corten steel and with a level of complexity in its construction that baffled the judges.
Alongside this, his own personal experience of having been bedridden for five years through illness and consequently discovering meditation and yoga as a way of maintaining his health and focus, informs his choice of text associated with his sculpture – the words of a Sufi poem. Those words, coupled with the abstracted, vortex-like shape of the form make for a powerful work when we see it displayed in the elegant galleries of Hepworth Wakefield alongside that of his two rivals.
Steven has, in the past, been commissioned by Yorkshire Sculpture Park and is most happy with his work when industrial typologies and ancient materials collide with the spiritual teachings and wisdom that are so important to him. Overall, like all good sculptors, his love of the honest beauty of raw materials, shines through.
Sadie Clayton arrives on the screen full of energy, excitement and colour.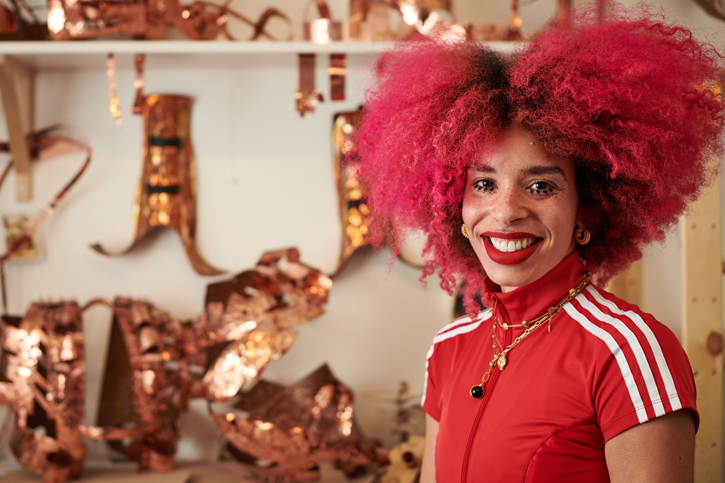 Born in West Yorkshire, with a half-British/half-Jamaican background, Sadie works exclusively in copper, revelling in the reflective surface but most importantly celebrating the value she ascribes to the metal as a spiritual conductor and for its use in repelling negativity. Overwhelmingly positive, Sadie began her artistic life in fashion, designing a fashion line out of holographic clothes, combining fashion and augmented reality.
Fizzing with energy, Sadie determines to create a Yorkshire Rose into which viewers can gaze upwards in order to receive the energy that the material imparts.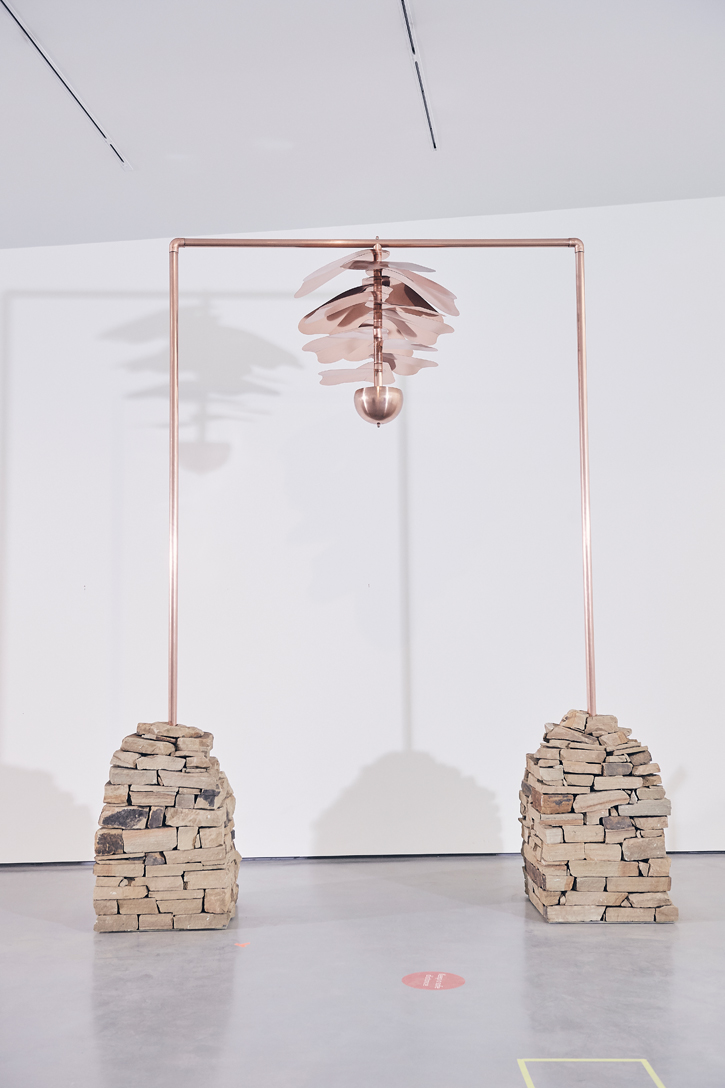 After conquering some of the construction issues that she faces in the fabrication of the piece, the final work is a masterly combination of the downright shiny and pretty with the rough, hewn stone of Yorkshire dry stone walls that effectively moves the work out of the decorative and into the monumental.
Saad Qureshi is an established artist, with a long and international exhibition history, who came to Bradford in the UK from Pakistan at the age of nine, claiming that he used art to communicate long before he spoke English.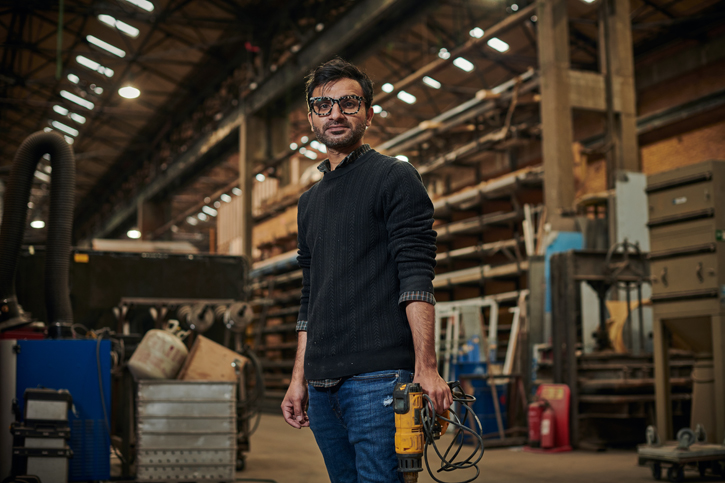 At the time, his influential art teacher, Mrs Robinson, encouraged him to express himself through painting and later persuaded Saad's parents to let him study art at college. Saad claims that Bradford is the city that taught him how to dream and hopes to win in order to make a work for that city to which he believes he owes everything. His work is steeped in storytelling, drawing on his Pakistani background and cultural influences, working in a range of media including wood, plaster and metal, exploring themes connected to religion, migration and memory.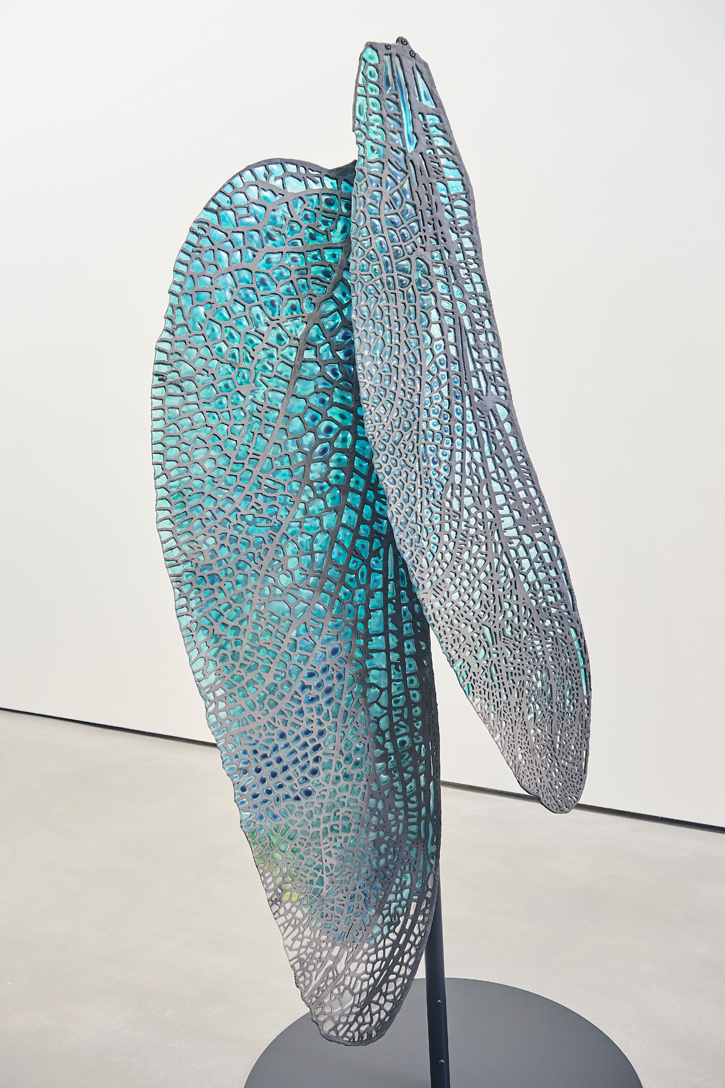 It is through watching Saad, and picking up on his nervous energy, that we feel the intensity of competition as he works under time pressure, outside of his studio and with materials that require a level of almost alchemical transformation (an oven is involved...) in order to produce his ethereal sculpture that references a dragonfly with its myriad of multi-layered meaning left for the viewer to determine and respond to.
Landmark will no doubt have us all throwing things at the TV as we dismay at the loss of favourite artists or cheer at the success of others as they move closer to that prized permanent commission. Ultimately however we can celebrate the making of art, the trials and tribulations, the individual genius supported by the consummate professionals and, from our armchairs, delight in the continued creativity of artists across the UK.
Kathleen Soriano, independent curator, art historian and broadcaster
All three works from Episode one are now on display at Grizedale Sculpture Trail in the Lake District
Landmark airs weekly from Monday 6th September at 8pm on Sky Arts (Freeview Channel 11) and streaming service NOW