After eighteen artists, eight guest judges, six episodes, two experts, one presenter, a City of Culture and a lot of sculpture, we find ourselves at the final of Landmark! On the back of six weeks of getting to know and love the artists featured on the Sky Arts series, we are now down to our final six worthy heat winners: Jason Wilsher-Mills for the Midlands, Favour Jonathan heading up the South, John Merrill championing Wales, Annie Cattrell coming through for Scotland, Paddy Bloomer rising to the top in Northern Ireland, and Steven Anwar triumphant in the North.
The show takes on a different form in this final episode with our six artists invited to pitch their idea of what they would ideally like to create as a permanent artwork for display outside the new National Collection Centre in Coventry, in commemoration of Coventry as City of Culture 2021. There is less of the jeopardy associated with turning around a piece of sculpture in only two weeks this time around, but instead an equally stressful experience for an artist, and one that has to be endured regularly – that of trying to convey your artistic ideas to those (more often than not, non-artists themselves) who have been given the authority to decide what gets made and what doesn't.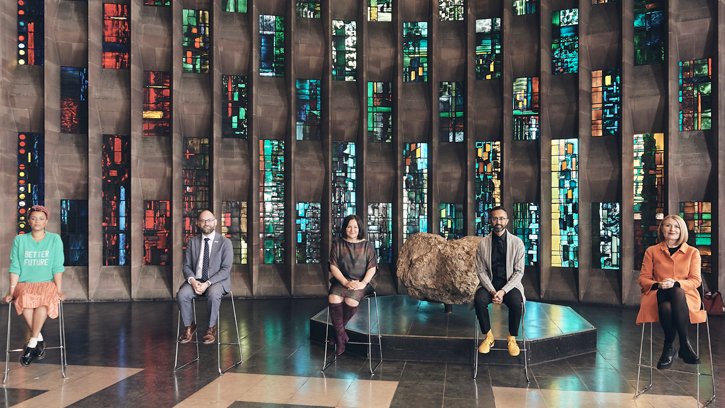 On this occasion, our experts Clare Lilley and Hetain Patel are joined by representatives from Coventry City Council and together, based on the pitches, they will decide a top three that will then be put forward to a public vote as to which of them will ultimately win the prize commission for the city. Curator Clare urges our six to stay true to themselves while creating something that connects to place, while our artist Hetain wants them to remember why they do what they do as artists and to tap deeply into it.
In many ways, it is even more nerve-wracking to witness the individual artists approach the pitch. with all their idiosyncrasies, as that tells us as much about their characters as the actual works that they make. A bit like watching your child perform in the school play – willing them to be their best selves. What they don't tell you in art school is that being able to talk effectively about your art and to convince others about its quality is as important as the end product because without persuading others of its value and potential, it is unlikely ever to come to fruition and be seen.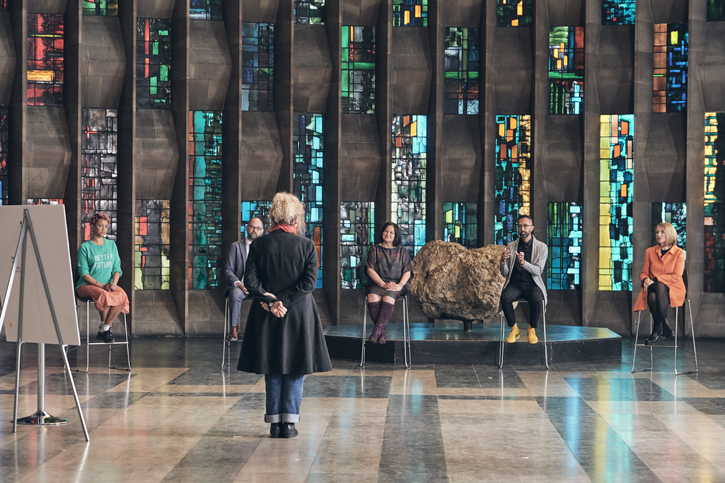 So, in this episode we find ourselves judging not only the public art proposal itself but also the powers of persuasion, inspiration and communication of each of our artists – some stumble and lose their way, others come with a prepared deck of notes. One brings a level of passion that is a joy to behold and another arrives with such unresolved thinking, that it is no surprise that it does not get through to the final three, even though, having seen their work in a previous episode and gained an insight into their working methods, we know that they can deliver.
Ultimately, it is the artists who connect most effectively into the heart of what Coventry means, has meant in the past, and hopes to mean in the future that get through. Those final three are sent off into the dramatic ruins of Coventry Cathedral, devasted by Second World War bombing campaigns, to pitch their wares to visiting members of the public who question and challenge their proposals before casting their vote as to who should be awarded the prize.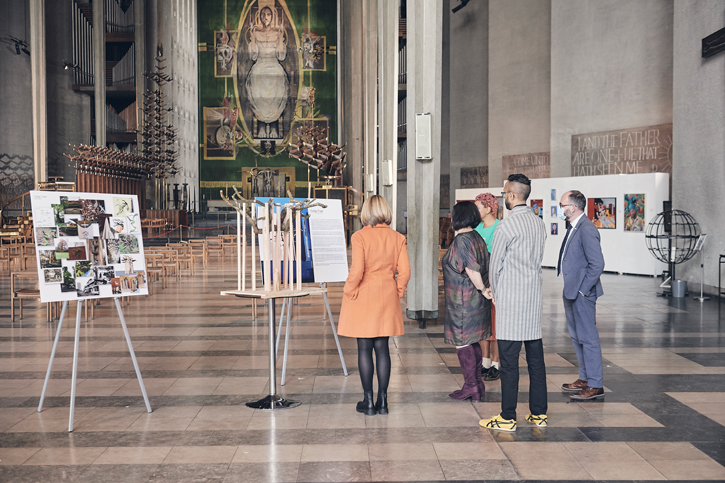 Interestingly, the question of post-installation maintenance of the sculpture comes into discussion at one stage. This is an issue very close to my heart as Chair of the Liverpool Biennial where we have been commissioning legacy projects for the city of Liverpool and the surrounding area for the last 20 years. In that time we are proud to have brought Another Place by Antony Gormley to Crosby Beach, Peter Blake's working Dazzle Ferry to go back and forth across the Mersey on daily basis and, more recently, Ugo Rondinone's Liverpool Mountain that stands outside Tate Liverpool on Albert Dock.
It is only through our positive working relationship with Liverpool City Council and Culture Liverpool that we are able to ensure that all those works are maintained and looked after in perpetuity for the city and its communities. Commissioning a public artwork is never just about the making of it but the duty of care that arts organisations, local authorities and other bodies have towards its lifelong existence in that specific location, ensuring that it remains as beautiful and as cared for as on the first day of its installation – and that does not come cheap.
With the making of the final commission, we gain a fascinating insight into the creating of large-scale public artworks and most particularly into the working methods and practices at the professionals in this line of work, in this case, the fabricators MDM – with whom I have worked on a number of public commissions and who have been responsible for many a fourth plinth installation in Trafalgar Square. Highly respected, working at dramatic scale and with many of our greatest artists, it is a joy to watch the bringing together of skills and artistic vision in support of each other, in order to realise a great project such as this landmark.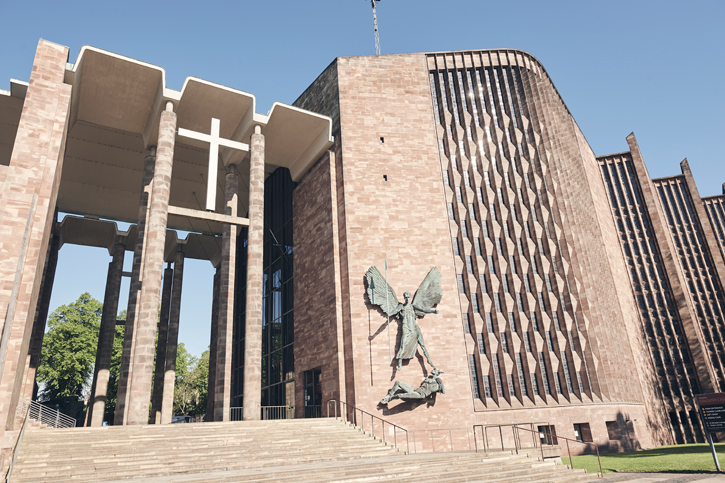 For this winning commission, the resting place is in many ways a reflection of city authorities and the art world coming together to invest in city centres and the quality of their public spaces. The National Collection Centre, due to open in 2023, is in fact housed within an old Ikea store in Coventry. No more Swedish meatballs or Billy bookcases here in future, but instead a shared collections centre that will house the local heritage collections alongside national collections, with aligned research and state of the art conservation facilities. As a collaboration between the City Council, Arts Council England, Arts Council Collection, the British Council, Culture Coventry Trust and Coventry University, it is an example of where arts organisations come together for the greater good of the collections that they hold and the communities that they serve.
I haven't mentioned very much about the detail of the works in this piece today as you need to watch the episode for yourselves in order to feel the passion, the ambition and the excitement of our six finalists. What I will tell you however is that when the winning piece is put into place, there is a moment when you see a look on the artist's face that is not just one of pride in the achievement, but also one of loss knowing that the work no longer belongs only to them (as it does in the conception and in the making) but that it now has an independent life of its own and belongs to the City of Coventry. I trust that they will look after it and am confident that it will become the landmark that the title of this show aims for it to be. Get yourselves up there to have a good look at it.
Series 2? I'm ready...
Kathleen Soriano, independent curator, art historian and broadcaster
Landmark airs weekly from Monday 6th September at 8pm on Sky Arts (Freeview Channel 11) and streaming service NOW