Walking into my first Museum Detox networking event was a pretty visceral experience. Firstly, one doesn't often see large groups of BAME (black and minority ethnic) professionals at after-hours special access cultural tours. Secondly, it was thrilling for me to see a multitude of diverse faces, in a range of hues.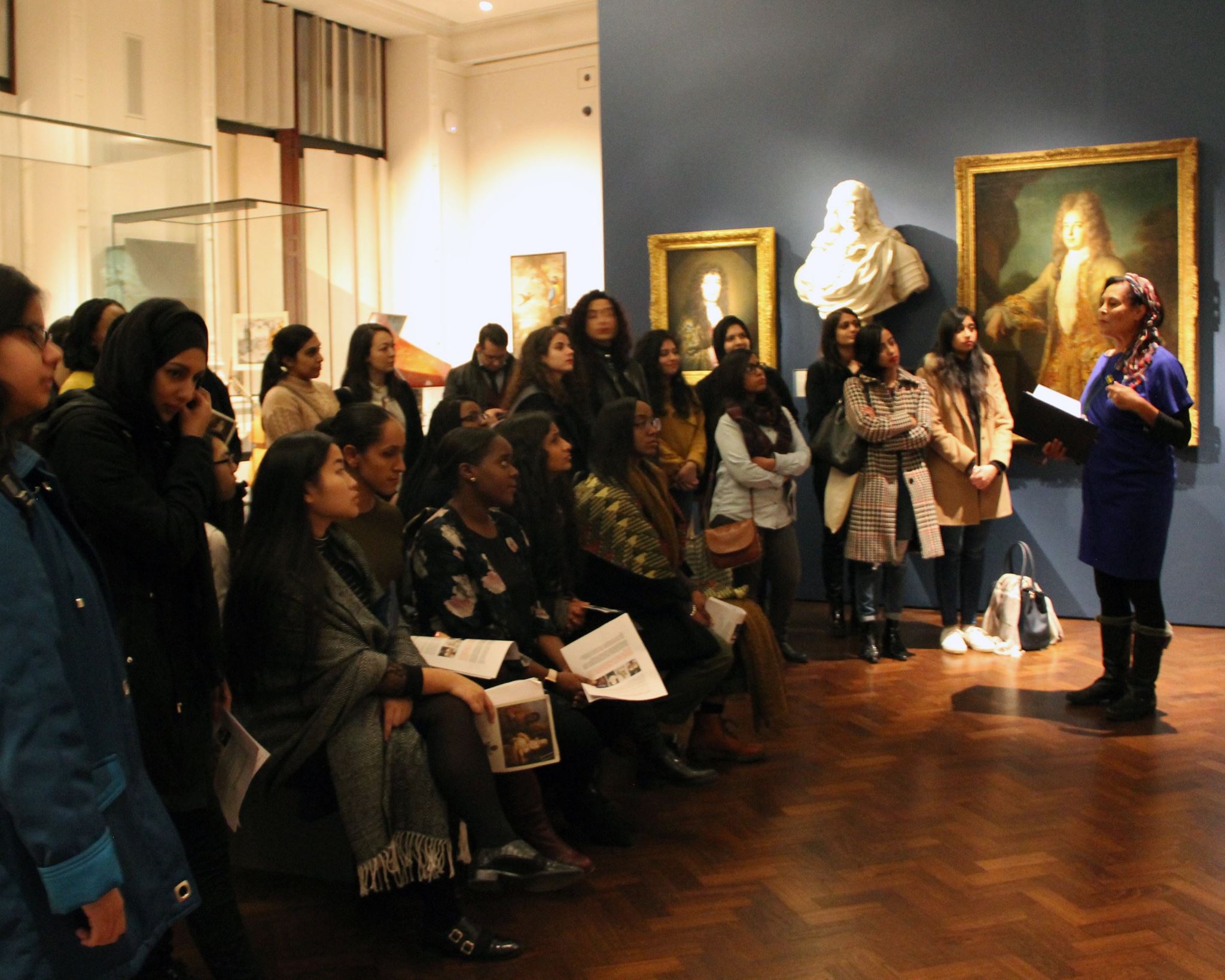 It started with Sara Wajid (founder and 'Head Detoxer in Charge') calling for a round of introductions. One after the other, curators, researchers, learnings experts, and all manner of other professionals introduced themselves as workers at top museums, galleries and heritage institutions across London and the UK.
The air practically crackled with electricity; the passion, talent and intelligence of the group blew me away. I came away from our special access tour and pub meetup refreshed, thinking 'Where have all these lovely people been hiding!?' and then 'I wonder what we could all accomplish together...'
Unfortunately my experience was something of a rare one. Currently, BAME professionals make up only 7% of the workforce within the culture and heritage sector. If we are going to turn a diverse evening into a real culture of inclusion within our cultural institutions, we still have a lot of work to do.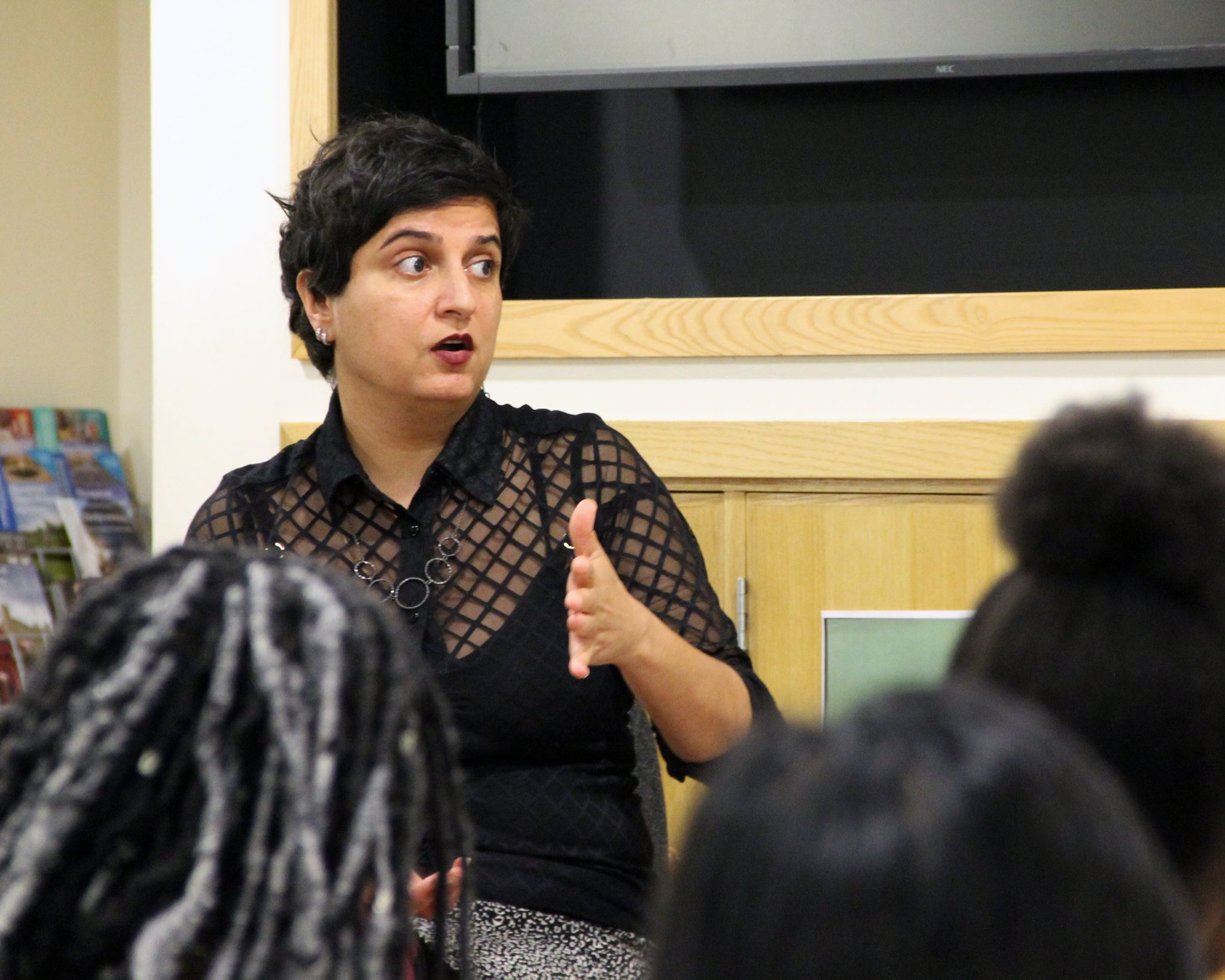 Who are we?

Part professional networking group, part support system, and part pub club, Museum Detox has formed a safe environment for BAME professionals to discuss issues affecting them within the UK arts and heritage sector since 2014.
To do this, we work on two fronts:
Organisational: building awareness within cultural organisations around diversity issues, and pushing for real progress in BAME diversity, inclusion and representation
Individual: strengthening 'the pipeline' for BAME individuals working throughout the museum sector and progressing towards leadership positions
We hope to expand cultural representation on all levels: within the stories our museums tell, the perspectives these stories represent, and the workforce which brings them to life and presents them to the public.
How we do it
In a nutshell, Museum Detoxers support one other and create opportunities for collaboration and dynamic partnerships. The form this takes is often down to the skills, ingenuity and initiative of the group's members.
We share everything from articles and books to opportunities for mentoring, education and leadership. We meet at conferences, talks, rallies and events, tell stories, ask for advice, meet down the pub, and warmly encourage one another's career successes.
In terms of opportunities for collaboration, we tend to get quite inventive. Thus far, we've used arts activism and created awareness campaigns using social enterprise techniques. In 2016, we organised a flash mob via social media at the Museum of London, bringing national media attention to Museum Detox and the need for the work we do.
So far, it's been heartening to see real change within our organisations. Last year for example, the appointment of Dr Aminul Hoque MBE to the Board of Royal Museums Greenwich by the Prime Minister was a hugely emotional moment. This year, we continue to build on that success, sending a cohort of delegates to the MusemNext conference in Rotterdam, to increase BAME visibility and inclusion, and strengthen our relationships within the wider museum community.
Get involved
So it's back to my original question – 'What could all these lovely people accomplish together....?'
If you're a BAME employee in the UK cultural and heritage sector, interested in collaborating with intelligent, passionate, educated, cultured people of colour, please do get in touch – friendly new faces are always welcomed.
Find us online: Facebook Twitter Instagram LinkedIn Wordpress
Vivian Kemp, Digital Transformation Project Manager, Royal Museums Greenwich