'Gerald Scarfe - Stage and Screen' is the first major exhibition of stage designs by celebrated cartoonist Gerald Scarfe. It is a touring exhibition from House of Illustration, and will be at The Beaney in Canterbury until Sunday 16th June 2019.

Gerald Scarfe (b.1936) grew up in London and studied at the Royal College of Art. Inspired by Ronald Searle, he established himself as a satirical cartoonist for Punch magazine and Private Eye during the early 1960s. In 1967 he began an association with The Sunday Times as their political cartoonist that lasted 50 years until his retirement in June 2017.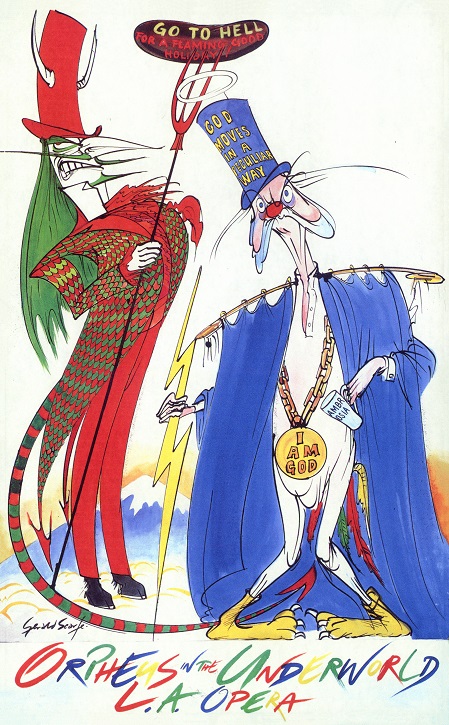 Gerald Scarfe is the UK's most celebrated political cartoonist; his 50-year-long career at The Sunday Times revealed an imagination that is acerbic, explosive and unmistakable. But less well known is Scarfe's lifelong contribution to the performing arts and his hugely significant work beyond the page, designing some of the most high-profile productions of the last 30 years.
He has designed for operas, plays and ballets, for companies including English National Opera, Los Angeles Opera and English National Ballet. His film work includes Pink Floyd's The Wall and Walt Disney's animated feature film, Hercules, as well as many live action and documentary films for the BBC and Channel 4. Scarfe was made a CBE in the 2008 Queen's Birthday Honours, is an Honorary Professor of the University of Dundee and an Honorary Fellow of the London Institute.
In March 2019, The Beaney opened the special exhibition 'Gerald Scarfe – Stage and Screen', providing visitors with a rare opportunity to explore the extensive but little-known production designs by celebrated the political cartoonist.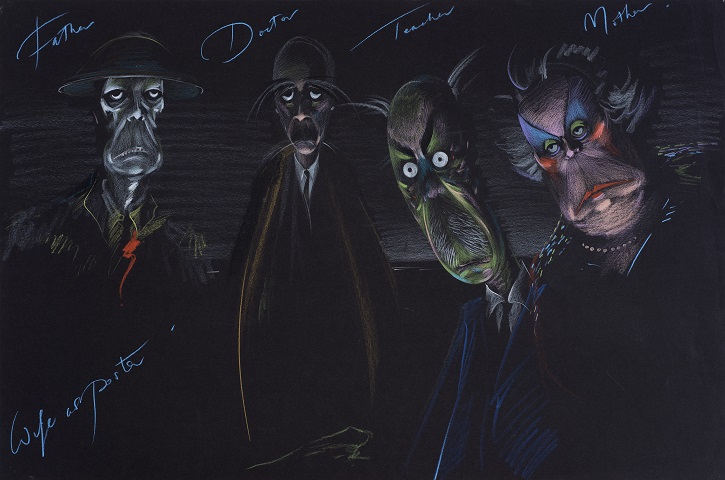 This exhibition explores Scarfe's extraordinary work for stage and screen. It features over 100 works including preliminary sketches, storyboards, set designs, photographs, ephemera and costumes from productions, including Orpheus in the Underworld at English National Opera, The Nutcracker by English National Ballet and Los Angeles Opera's The Magic Flute. It also shows his 1994 work as the only ever external Production Designer for Disney, for their feature film Hercules, as well as his concept, character and animation designs for Pink Floyd's 1982 film adaptation of The Wall. Scarfe's surreal and often grotesque artwork cemented The Wall's iconic status in pop culture.
Known for his uncompromising satire in print, Scarfe started drawing for Private Eye and Punch in the 1960s before going on to work at The Sunday Times. He is now the Evening Standard's new political cartoonist.
'Gerald Scarfe – Stage and Screen' will be at The Beaney, Canterbury until Sunday 16th June 2019. Entry is free, although donations go towards future exhibitions. Call 01227 862162 or visit thebeaney.co.uk for more information.

'Gerald Scarfe – Stage and Screen' is a touring exhibition from House of Illustration.